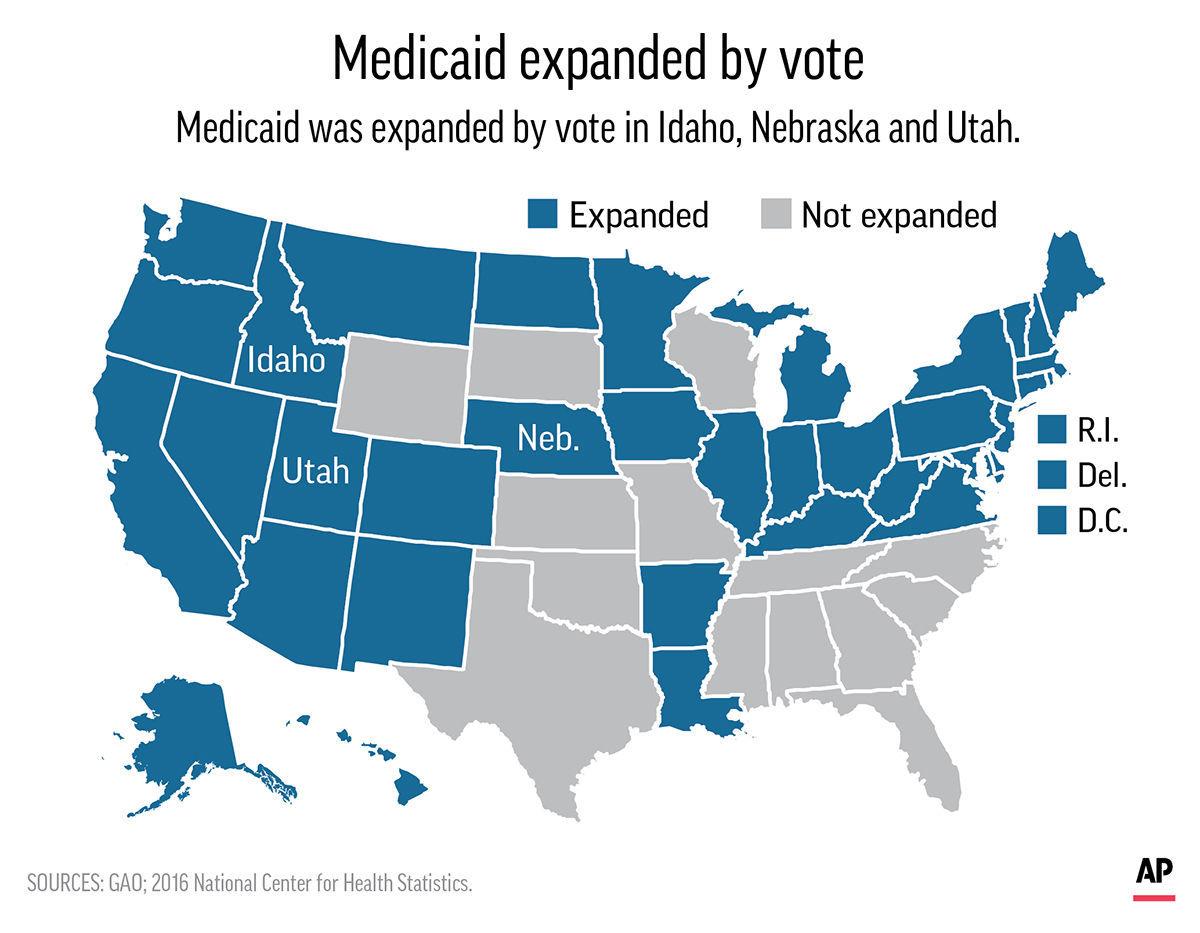 The renewal of Montana Medicaid expansion is arguably the most significant act of the 2019 Legislature, save for completing the biennial state budget.
The impact of providing health care coverage for all very low-income Montanans, regardless of age, can hardly be overstated. As of November, Medicaid expansion covered 85,935 Montana adults, according to the Department of Public Health and Human Services. That includes 12,104 Yellowstone County residents.
A year ago, when The Gazette editorial board opined on action Montana needed in 2019, renewal of the expiring Medicaid program was on the list for many reasons: With the federal government paying at least 90% of the care costs, Montana state government pays 10%, instead of about 35% for traditional Medicaid that covers children, elderly, disabled and pregnant people. The state saved money by transferring some Montanans with serious or chronic illness from traditional Medicaid to the expansion program. 
Because Medicaid expansion pays some health care costs for inmates, state and local governments saw reduced costs for their expenditures.
5,000 Montana jobs
Medicaid expansion created 5,000 jobs and pumped more than $350 million a year into the state economy, according to a study by the Bureau of Business and Economic Research at the University of Montana.
About 70% of adults covered by Medicaid expansion are working and most of the rest are caring for family members. Having health coverage allowed them to stay healthier and keep working. For example, DPHHS tracks all the preventive services provided to Medicaid expansion enrollees and reports that statewide 1,330 enrollees were newly diagnosed with diabetes and provided with treatment. At least 2,869 enrollees were newly diagnosed with high blood pressure and treated. Both diabetes and hypertension cause a host of severe health problems if not treated early and properly. 
Every one of Montana's 56 counties has Medicaid expansion enrollees. Every county has businesses that employ Medicaid enrollees, according to the Montana Department of Labor and Industry. 
For hospitals and other Montana health care providers, Medicaid expansion has been positive overall, but its impact is complex. Hospitals saw reductions in demand for charity care and bad debt write-offs. Medicaid revenues increased, but private insurance revenues dropped as people slightly above poverty level had to switch from federally subsidized private insurance to Medicaid. (Medicaid costs taxpayers less per person than the private insurance subsidies.) Small Montana hospitals saw their operating margins improve, but some still operated in the red. Hospitals and clinics struggled with increased expenses, partly due to nationwide shortages of health care professionals that are driving up staffing costs.
Mental health access
Suicide prevention and curbing the meth epidemic are also high priorities for Montana community action. Medicaid expansion is key to helping our state reduce the toll of suicide and chemical dependencies. Despite some efforts at state and local levels to improve mental health care access, obstacles remain. Medicaid allows ill individuals to clear one big hurdle: paying for care they cannot afford on their own.
As of this month, Medicaid expansion had provided outpatient mental health care to 39,018 adults and inpatient mental health care to 3,941, according to DPHHS. The program also covered outpatient addiction treatment for 10,291 adults and residential addiction treatment for 2,024.
More often than not, Montanans in mental health crisis lack private health insurance. Many Montanans in the court and corrections systems have mental illnesses, addictions or both. Without Medicaid expansion, there is no way to pay the treatment bills for most of these folks. Medicaid expansion covers treatment for people getting out of jail and prison, so they can stay in recovery in their community. Medicaid expansion covers treatment for parents whose children have been removed to foster care because of the parents' drug abuse.
Access to health care is a key component of reducing homelessness in our city and state. Many homeless folks suffer from mental illnesses, substance use disorders and other medical problems. They are much more likely to be able to maintain a home and a job if they can get well.
Enrollment trends
As 2019 ends, the number of adults enrolled in Medicaid expansion has trended down from a high of 96,136 in May 2018 to 85,935 last month. The trend is probably a good thing. Enrollment in most traditional Medicaid categories also has dropped slightly this year, possibly sign of increasing Montana incomes because Medicaid eligibility is based on income.
Medicaid expansion keeps working for Montana in 2020, thanks to Gov. Steve Bullock, Democratic legislators and the Republican lawmakers who bucked party leadership to do what is right for the people of this state.
Catch the latest in Opinion
Get opinion pieces, letters and editorials sent directly to your inbox weekly!