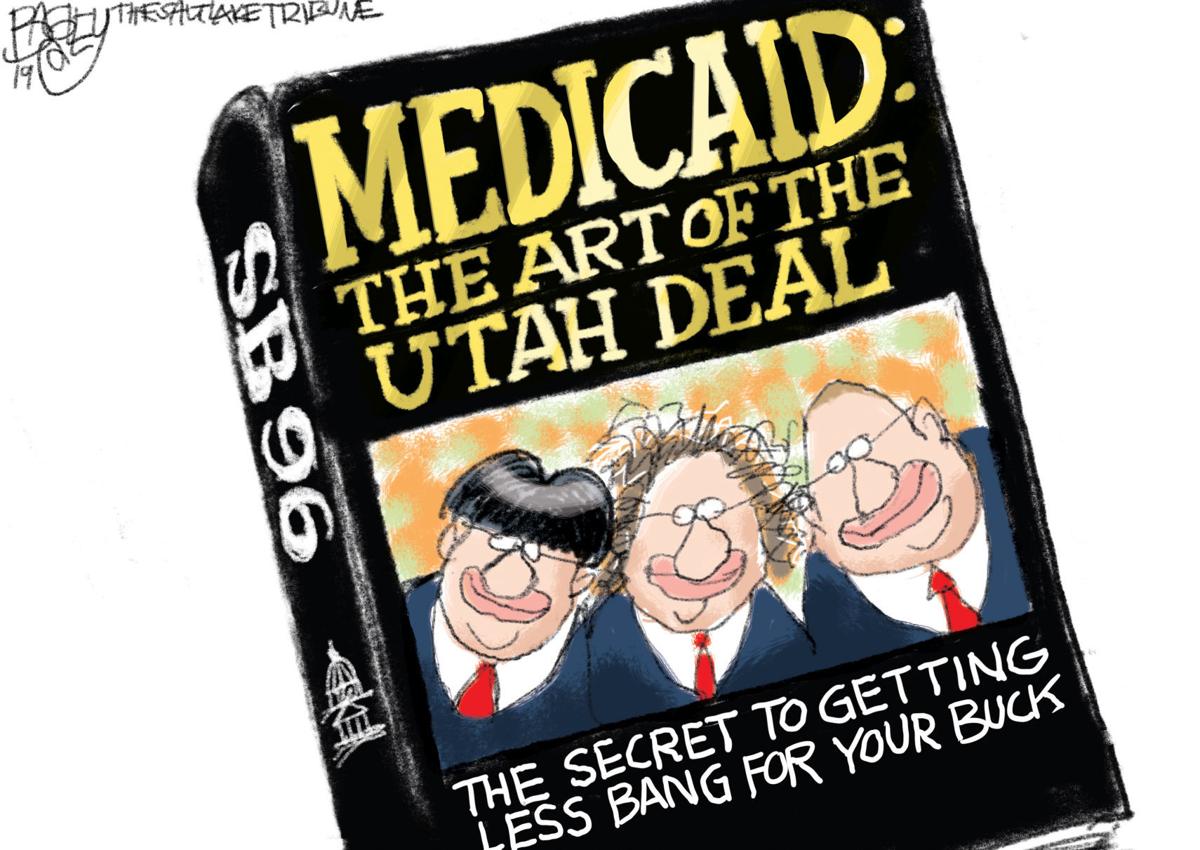 Most Americans who get their health care through state Medicaid expansion programs are low-income workers, according to a Kaiser Family Foundation analysis published last month. Food service and construction are among the industries with the largest number of Medicaid enrolled workers.
In Montana, Medicaid expansion enrollees are much more likely to be working than the national average. In fact, according to this Kaiser analysis of Medicaid and U.S. Census data for all 50 states, nondisabled, nonelderly Montana adults covered by Medicaid were working at a higher rate than their peers in every state except for Iowa and Oregon.
In Montana, Kaiser researchers found, 73% of Medicaid expansion enrollees were working in 2017 at a time when the state had 86,000 in the program. Nationally, 63% were working.
Even enrollees who didn't work themselves generally lived in a family with a member who was working. Only 15% of Montana enrollees lived in families with no worker, compared with a national average of 19 percent.
Montana Medicaid is in the process of changing. House Bill 658, which became law this spring, extended the HELP Act Medicaid expansion for four years. That was perhaps the biggest accomplishment of the 2019 session, ensuring that very low income Montanans can access health care, including addiction treatment, regardless of their age.
The new law also added requirements for participants to work at least 20 hours a week and for enrollees to pay higher monthly premiums if they stay on the program for more than two years. A significant body of Montana and national research argued against the need for or value of those requirements, but a majority of lawmakers wouldn't support the bill without the new restrictions.
The Montana Department of Public Health and Human Services gathered public comment on changing the program to comply with the new eligibility restrictions, On Aug. 30, the department sent the proposed changes — and public comments — to the Centers for Medicare and Medicaid Services, according to a DPHHS spokesman. That federal agency will conduct another public comment period and then negotiate terms and conditions for a waiver with DPHHS, which must receive final approval from CMS before moving forward. After that, DPHHS will draft administrative rules.
CMS in the Trump administration has approved several other states' Medicaid work proposals. However, Arkansas, Vermont and Kentucky's approved work rules have been rejected by federal courts for violating the U.S. law that established Medicaid. Those cases are being appealed. A hearing is scheduled for October in a Washington, D.C., court on Virginia's work requirement.
Montana has long been a state where many people work more than one job, and many have seasonal jobs. The work requirement for putting in at least 20 hours per week will be hard for some folks to meet every week of the year. Lack of access to computers or smart phones can be a hindrance to reporting for low income adults.
In June, 92,548 Montanans were covered by Medicaid expansion, according to a report from the Legislative Fiscal Division. That report notes enrollment increased in calendar years 2016 and 2017 before leveling off in 2018 and declining by 570 people per month in the first six months of 2019. 
That LFD report also shows that slightly more than half of Medicaid expansion administrative costs last fiscal year were paid by state general funds, while the general fund was tapped for about 5% of actual health care expenses. In 2020, the state will be responsible for 10% of health expenses and still pay about half of administrative costs, which are expected to rise with the additional reporting and compliance responsibilities HB658 mandates.
The U.S. Supreme Court eventually will decide whether states can deny Medicaid to income eligible people who don't comply with work requirements. Meanwhile, those lawmakers who insist that Montanans work for adult Medicaid should take comfort in knowing that the vast majority do work. Most of those who don't are ill, injured, in school or caring for family members.