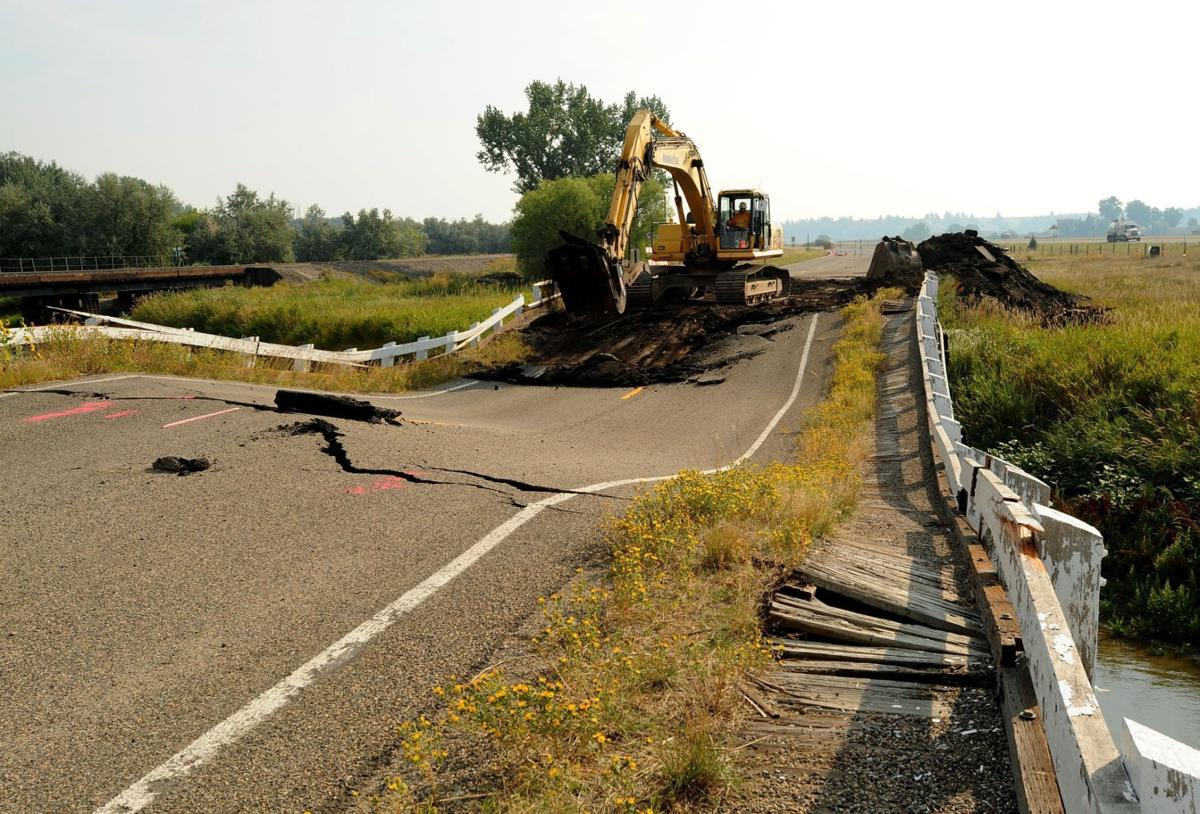 Here's an idea: Can the legislative and executive branches of our federal government take a break from posturing, blame-casting and butt-covering — the traditional D.C. indoor sports that seem to be thriving during the COVID crisis — and actually get one thing accomplished that just about everybody in the country can agree on?
That would be an infrastructure and jobs program of unprecedented proportion.
It's great that the $1,200 checks are starting to arrive, although many people clearly have far more needs than the checks can begin to cover. But how about offering jobs instead of gestures? We already have some 20 million people — more than 11% of the workforce — seeking unemployment benefits. At the same time, our infrastructure needs have literally never been greater. Democrats in Congress have suggested a $760 billion, 5-year plan. President Donald Trump has pushed a $2 trillion, 10-year plan.
We would suggest adding some ambition and dollars to the front end of both proposals. Five- and 10-year plans are logical but in the situation we find ourselves, we should be looking at how we can maximize both employment and capital investment in the next two years.
Our physical infrastructure has been our pride for the past several generations. But now, not so much. The World Economic Forum ranks our infrastructure ninth in the world and the quality of our roads 11th.
Oil and labor are key ingredients in determining the cost of surface infrastructure. Currently, we have both in plentiful supply. Oil will not be cheaper for a long time. Let's make asphalt while the sun shines.
The current FAST Act (Fixing America's Surface Transportation) authorization expires at the end of this year. We can't let that happen. The reauthorization needs to come with serious funding that will create thousands of jobs and miles of road.
Obviously, infrastructure is more than roads and bridges. We need broadband across the rural areas of this country to bridge the digital divide — something that's of critical importance in Montana and other Western states in particular.
It's well-known that many of this country's dams are in precarious condition, creating many safety hazards. Our national parks and other public lands have big deferred maintenance backlogs.
There's no need to get fancy and wasteful. We're not talking about bullet trains and hyperloops. But it would be good to refurbish our national rail network, increase passenger mobility and support safety improvements — like positive train control — that have been long-deferred, to our great detriment.
In times like these, it's clear the federal government needs to take action. Let's make that action more than a one-time cash infusion. Let's put people to work and fix our infrastructure while that very process helps to fix the economy, and people's livelihoods.
It would be far better to do this now than wish we had done so after another few years of partisan games-playing leave us mired in an even greater economic crisis.
Catch the latest in Opinion
Get opinion pieces, letters and editorials sent directly to your inbox weekly!