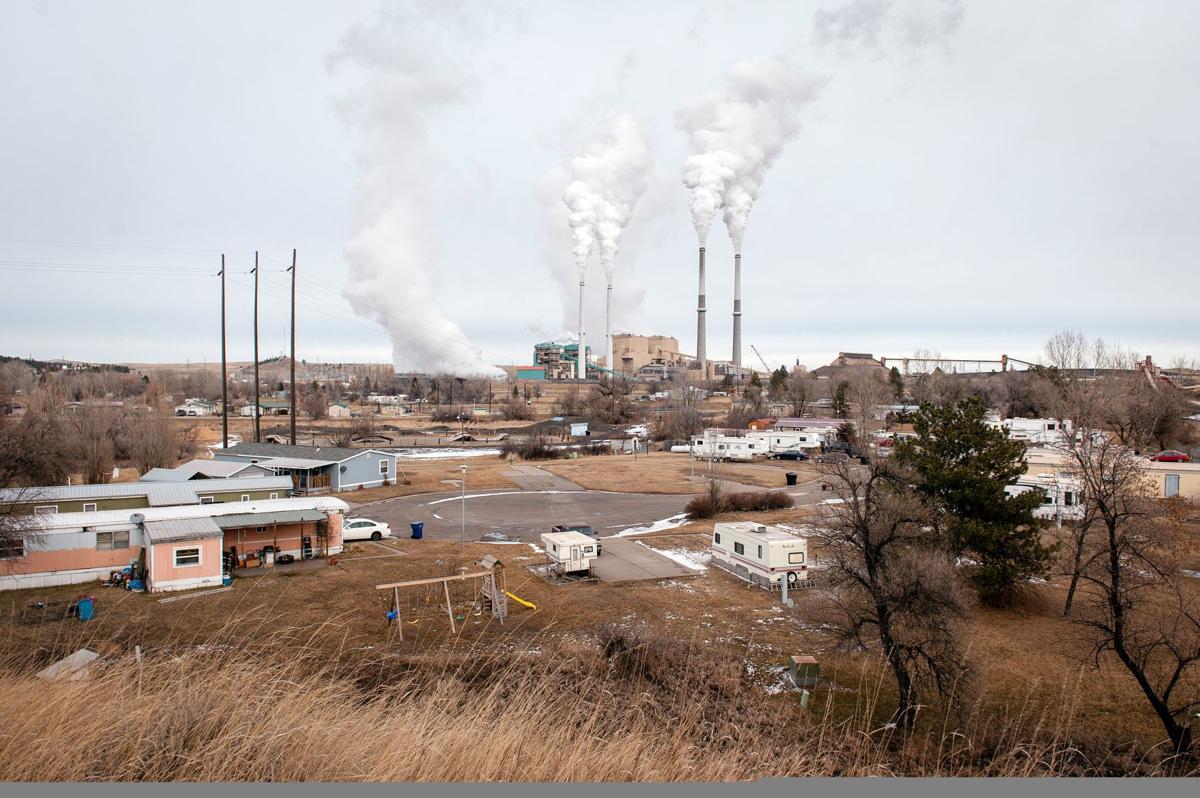 Why is there still no fix for the polluted water that has been gushing from Colstrip waste ponds for four decades?
"What is a reasonable amount of time in which the (state) should act versus conduct further study, given there has already been 30 years of seepage and the (administrative order) itself was seven years in the making," Montana District Court Judge Robert Deschamps wrote in June 2016. Back then, Deschamps rejected arguments from the Montana Department of Environmental Quality and ruled that environmentalists could proceed with a lawsuit challenging a 2012 agreement between DEQ and Colstrip's operator, which was then PPL Montana. That pact set few deadlines and resulted in years of further study. By 2016, PPL was out of the plant and Talen Energy was the new operator and a co-owner. Opponents warned back then that the plant could close before Talen cleaned up the coal ash ponds.
Here we are more than halfway through 2019, with Colstrip Units 1 and 2 scheduled to close by Dec. 31. The Oregon and Washington utilities that own most of the newer, larger Units 3 and 4, are being required by those states to stop delivering coal-fired power in coming years.
Yet decisions about the costly remediation of the coal ash ponds have yet to be answered. Most importantly for Colstrip area residents and other Montana taxpayers, the state doesn't have bonds or other financial assurance to guarantee that remediation will be done right and completed.
The Montana DEQ has said that the method of remediation for most of the coal ash pond sites at Colstrip will be selected this fall and that financial assurance will be in place by year's end.
We hope that timeline is met, but history doesn't generate optimism on this huge project.
Talen Energy, which operates the plant and owns part of Units 1 and 2, has informed DEQ that the complete coal ash ponds remediation and clean up is estimated to cost between $400 million and $700 million. So far, DEQ has required Talen to post bonds covering $153 million.
The clean up work is expected to take 30 years or more, according to Jenny Chambers, DEQ division administrator for waste management and remediation.
The coal ash pond leakage problem started long before Chambers joined DEQ three years ago, and long before the public knew there was a problem. When the plant was built in the 1970s and 1980s, there was no requirement for posting bond to guarantee cleanup and remediation during operation or at closing and there still isn't any bonding requirement today.
If Talen doesn't commence and complete the work as DEQ ultimately decides it must be done, the other plant owners (or their successors) would be legally liable for covering the cost in proportion to their ownership share.
The ponds started leaking wastewater containing toxic heavy metals into groundwater decades ago when the old Montana Power Co. had ownership in the plant. Then Montana Power sold its interest in Colstrip to PPL Montana, which years later spun off the plant to Talen Energy. The leaking didn't come to public attention till Colstrip homeowners complained and sued. They received some compensation, but the plant continued to use the ponds and the ponds continue to leak.
DEQ is negotiating an administrative order of consent with Talen. "We're very close for the remedies," Chambers told The Gazette in a phone interview this week.
Chambers said public comment will be sought on the remedy selected before it is finalized, then "financial assurance" in bonding will be required. She expects that financial assurance will be in place by year's end.
We cannot overstate the importance of DEQ getting financial assurance this year. Until the remediation costs are guaranteed with bonds, Montana taxpayers are at risk. The remedy must stop the contaminated material from leaking to groundwater, clean up the tainted groundwater and clean up surface impacts. Montanans are counting on DEQ to look out for the public interest in protecting human health and groundwater — and to ensure that taxpayers aren't left with the bill that should be covered by utility shareholders.
Catch the latest in Opinion
Get opinion pieces, letters and editorials sent directly to your inbox weekly!