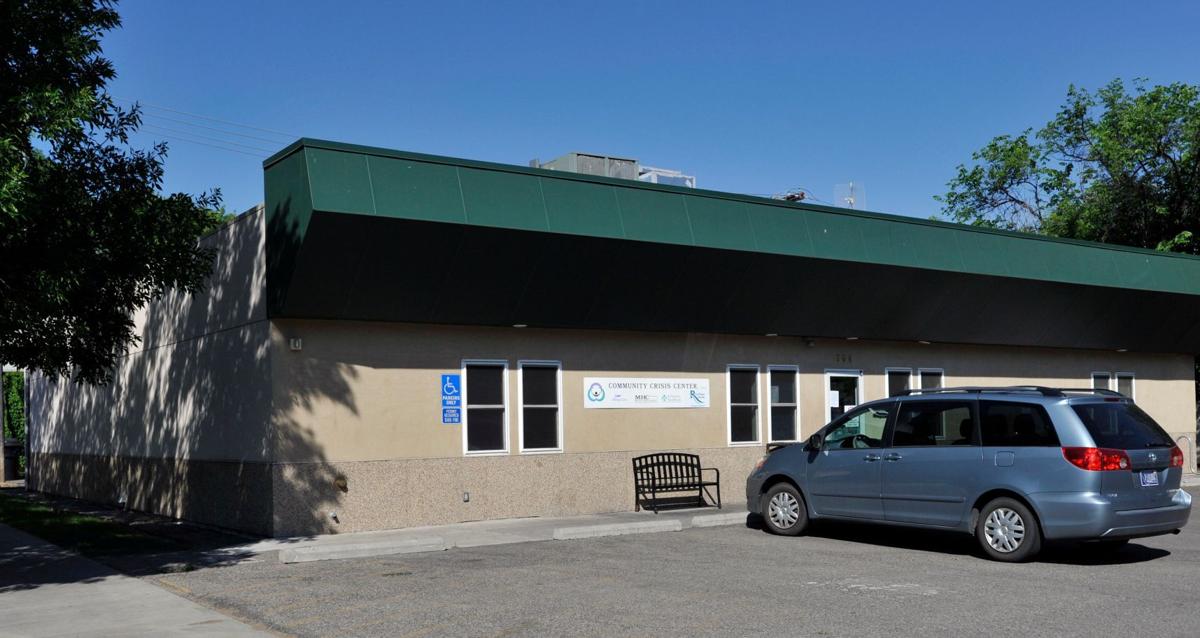 The number of involuntary psychiatric commitments from Yellowstone County to the Montana State Hospital at Warm Springs used to be low relative to the county's population. The number tripled in recent years. Now there are three or four commitment hearings a week, each requiring a District Court judge, deputy county attorney and attorney representing the ill adult to convene at Billings Clinic's psychiatric center.
Billings Clinic is seeing more psychiatric patients at its emergency department every day. The state psychiatric hospital, a four-hour drive from Billings, is full to overflowing and hasn't been able to maintain sufficient professional staff. It continually contracts with temporary staff at great expense.
There is a remedy: Community-based care that has sufficient capacity to meet needs of mentally ill folks to keep them healthier outside the hospitals.
Serious mental illness strikes all demographic groups, but those who are poor and homeless have a much tougher time recovering. Think about it: If you were ill, how quickly would you get well if you were living on the streets, worrying about getting mugged, not knowing where you would sleep or eat tonight?
182 Warm Springs trips
Among the 182 involuntary commitments to MSH from Yellowstone County in 2016, most were patients who had been sent to the hospital previously because they were a danger to themselves or others, or because they couldn't take care of themselves.
"We're just constantly cycling through the same people," County Attorney Scott Twito told Gazette reporter Phoebe Tollefson. "Local treatment needs to be buttressed."
One key part of improving community treatment is to provide 24/7 crisis services to anyone in need. More than a decade ago, Billings Clinic, St. Vincent Healthcare, Mental Health Center and RiverStone Health started the Community Crisis Center to meet that need. The results were immediate and positive: People in need voluntarily went to the crisis center. Law enforcement officers from Yellowstone and neighboring counties brought people in crisis to the center, instead of to jail or a hospital. The CCC at 704 N. 30th St., treated people who were intoxicated and mentally ill. Its staff of mental health professionals sent people to Billings Clinic when needed, but mostly cared for them without hospitalization. They sobered up, got a hot meal, counseling and referrals to help them with ongoing care, medications, housing, food, whatever they needed.
The CCC does all this at a tiny fraction of the cost of one emergency hospital visit or trip to Warm Springs.
In 2009 demand for care started growing rapidly. According to CCC statistics, the center logged 4,122 visits that year. The number of client visits has increased every year since, hitting 10,549 in the last fiscal year. The number can't increase much more because the center's 18 beds are filled virtually every night with more people waiting.
Eighty percent of the CCC's $1.5 million annual operating budget comes from Yellowstone County taxpayers, Billings Clinic and St. Vincent. About 20 percent is a state grant, awarded for the purpose of reducing Warm Springs admissions from Yellowstone and 10 neighboring counties.
With state budget cuts looming, the CCC hasn't yet received a grant for the present fiscal year and might not.
Its services save the state millions, and would save much more if the CCC could expand its community care to serve the larger population of people in crisis.
The CCC grant proposal, which was presented to the state Department of Public Health and Human Services last summer, seeks to expand counseling services, to add eight beds to the 18-bed facility and to expand its lobby.
More room for care
The center needs the space and the staff to take care of people — homeless and not homeless. The current crowding discourages people from coming in for help — until they show up at the emergency department after a suicide attempt. Then there's a court hearing, sheriff's officers taking a day to drive the patient to Warm Springs and a state hospital stay that costs taxpayers at least several thousand dollars.
The CCC grant proposal includes hiring a case manager, a licensed addiction counselor and another mental health worker. Center director MarCee Neary projects that adding those three staff members and working with MSH to improve discharge planning for our 11-county area can reduce the number of patient admissions from this area by 15 percent in just one year. For Yellowstone County, that goal would be 28 fewer admissions.
Consider the costs of failing to strengthen this part of the community safety net. The County Attorney's Office and the District Court would spend more time on involuntary mental health commitments. People would continue to leave the state hospital without the community resources they need to stay healthy outside the hospital, so they are likely to return to Warm Springs — after first using Billings Clinic's emergency department. Every emergency and hospitalization that can be prevented with less intensive, less expensive community care is a win for the patient and the taxpayers.
The Community Crisis Center should receive its state grant request of $317,914 for this year and $329,739 for fiscal 2019. The center's services are the most cost-effective way to serve our neighbors in crisis.