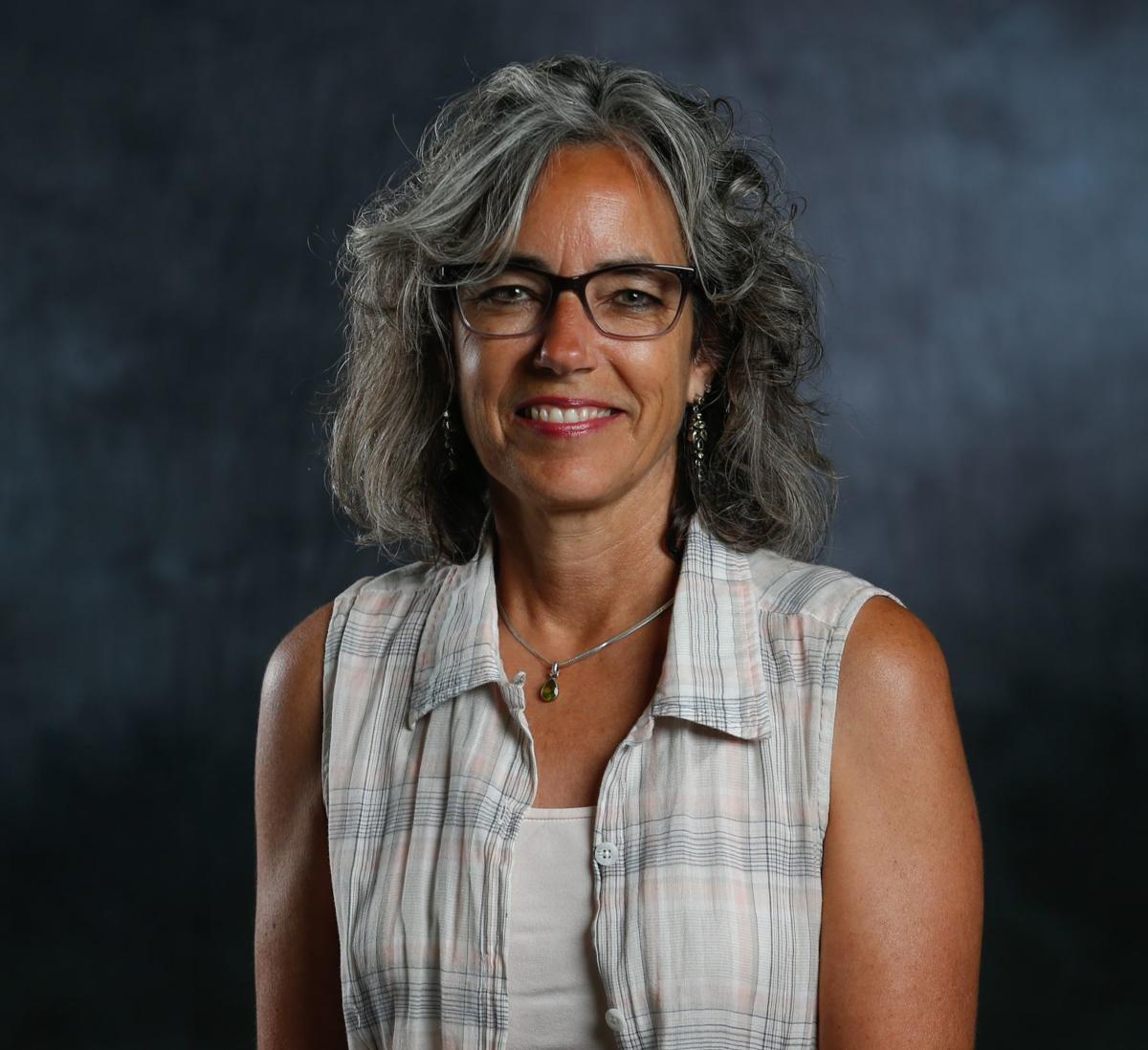 Ask Kathleen Williams a question and she will answer it. Her straightforward, thoughtful responses are refreshingly free of trite soundbites we heard from her opponent, Rep. Greg Gianforte.
A successful tech businessman and multi-millionaire from Bozeman, Gianforte was elected to the House in May 2017 to replace Ryan Zinke, who had been appointed secretary of Interior.
The night before Williams met with The Gazette editorial board, she participated in an Indian Country forum in Pablo, drove home to Bozeman and arrived in Billings in time for an 8 a.m. voter rally. She has put 43,000 campaign miles on her hybrid car and thousands more on her pickup with a camper shell crisscrossing the state. Accompanied by her large dog, she often camps overnight in the pickup on public lands between campaign stops.
In her travels across Montana, health care is the No. 1 issue on people's minds, Williams told us. She outlined her four-point plan to help:
Stabilize the individual market.
Fund the Children's Health Insurance Program and rural community health centers.
Allow Medicare to bargain for lower prescription drug prices.
Let people 55-64 years old buy into Medicare as an alternative to private insurance.
The daughter of a World War II veteran, Williams was just 11 when she started helping her father care for her mother who suffered early onset Alzheimer's disease. She married a Vietnam veteran and was widowed two years ago.
Williams is a gun owner and a hunter, who, like most Montanans, wants to protect gun owners' rights while protecting the safety of all Montanans, especially children.
She worked in Montana Legislative Services and later managed the water resources program for the Department of Fish, Wildlife and Parks. More recently, she served three terms in the Montana House.
For 35 years Williams' career has been devoted to natural resource issues and public policy from many different perspectives. She served has executive director of a nonprofit organization of fish and wildlife agencies. She helped found and direct a nonprofit organization focused on sustaining healthy private and leased public lands.
Gianforte helped shepherd the Rosebud Creek Wild & Scenic River bill through Congress this year, and his Yellowstone Gateway Protection Act has passed a House committee. Those two measures affecting relatively small tracts of federal lands reflect grass roots Montana consensus and bipartisan agreement within our congressional delegation.
But such consensus and bipartisanship are absent from Gianforte's sweeping proposals to release 700,000 acres of Bureau of Land Management and Forest Service wilderness study areas statewide without getting broad public input or considering concerns specific to each WSA.
Williams pledges to lead by example to bring back civil dialogue on Capitol Hill. "People are tired of the rancor and the hyper-partisanship," she told us. Williams shared anecdotes about disagreements, solutions and friendships with Republicans who served with her during three terms in the Montana Legislature.
The Gazette initially endorsed Gianforte's 2017 House candidacy, but on the eve of the election issued an unprecedented rescision because he physically attacked a journalist who asked him a question about health care legislation. Then Gianforte's campaign falsely accused the journalist of attacking Gianforte. The incident was witnessed by a stunned crew from Fox News. Gianforte ultimately pleaded guilty to misdemeanor assault in Gallatin County Justice Court, was ordered to complete 20 hours of anger management counseling and 40 hours of community service.
In a recent interview with The Gazette editorial board, Gianforte was asked whether he agrees that the press is "the enemy of the people," as President Trump has said. Gianforte didn't answer the question, instead telling us that he has good relations with the Montana press and that the national press focuses too much on "palace intrigue."
We can't trust Montana's congressional representation to someone who has resorted to violence against a journalist for merely doing his job of asking a candidate for public office questions about public policy.
Kathleen Williams will bring an even temper, analytical mind and thick skin to the U.S. House. She would be a strong voice for civility, bipartisanship and moderation. Combine that with her extensive knowledge of how to make government agencies work for average citizens, and Williams is an excellent choice to represent Montana in the U.S. House. She would be an especially valuable voice on issues of natural resources and public lands where she has camped, hiked and hunted – just like other Montanans.