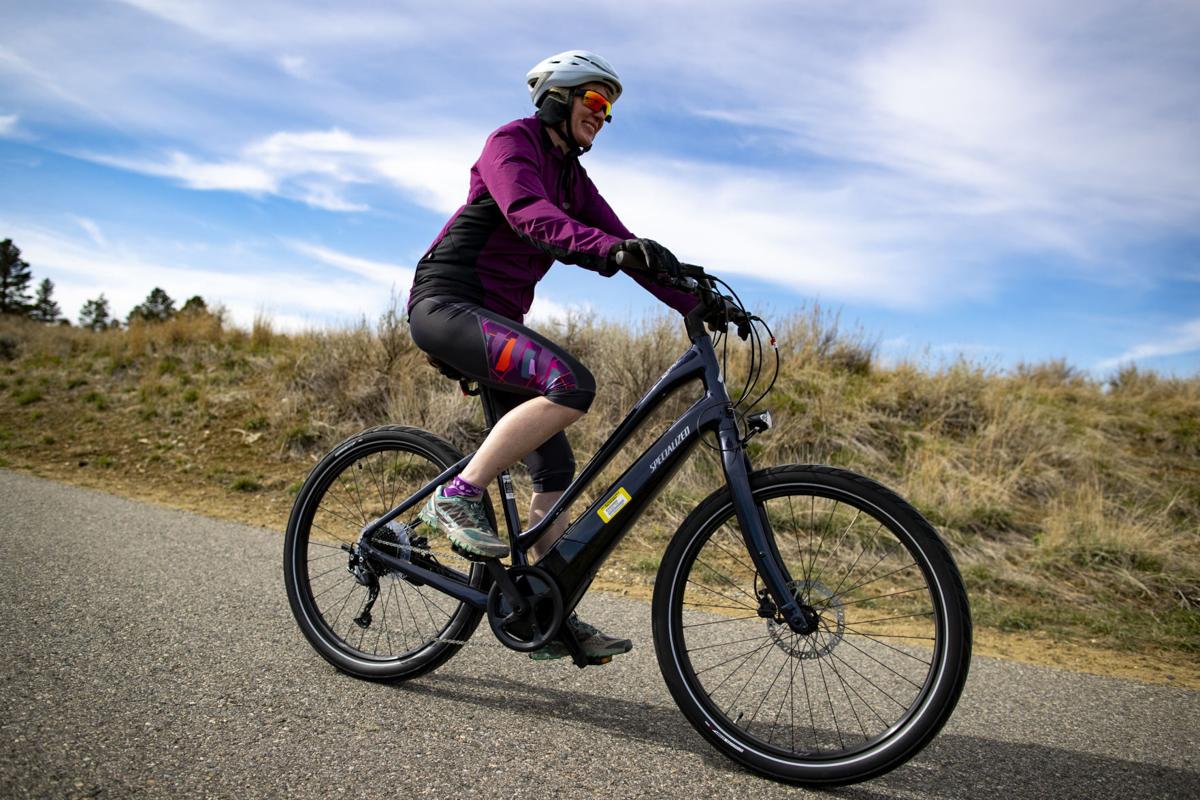 "This changes everything."
Kristi Drake, director of Billings TrailNet, was referring to an $11.6 million federal grant awarded to Billings that will allow the city to finish the Skyline Trail, as well as the Inner Belt Loop road project.
The funding, known as a BUILD Grant (Better Utilizing Investments to Leverage Development), makes reality out of long-held plans, and will make Billings a more livable city in a variety of ways.
As the Gazette's Rob Rogers reported Thursday, The Inner Belt Loop will connect the Heights to Billings' West End, bringing Wicks Lane overland to the Zimmerman Trail-Highway 3 intersection.
Goals for the road are to boost commercial and residential development in the Heights and reduce traffic along Main Street, particularly where it bottlenecks at MetraPark and Airport Road. It will also improve access to and from the area for public safety and emergency vehicles.
Billings' trail system also gets a massive upgrade. The Skyline Trail, a 3.5 mile section of paved pathway, will run along Airport Road. About 750 feet of the trail is completed. The BUILD Grant will allow the city to finish the rest and build new parking lots along the path to provide better access.
Last year, Billings was in the running for some $26 million in BUILD funding, but lost out to Missoula. This year, the request was scaled down to $16.8 million — and the Department of Transportation pared that amount down, eliminating funding — for now — to finish the Stagecoach Trail, a bike and pedestrian trail that drops from Highway 3 atop the Rimrocks to existing bicycle and pedestrian facilities below.
We believe the entire Marathon Loop envisioned by Billings TrailNet needs to be completed, and we'll keep pushing for that to happen.
Still, it's a major victory for Billings, and hats off to those who made it happen, including Mayor Bill Cole, Drake, the Billings Chamber of Commerce, Big Sky Economic Development, and the entire Montana congressional delegation, with a particular nod to Sen. Steve Daines, whose role on the Senate Transportation Committee meant a lot.
Billings worked hard for this, and unlike other federal largesse that may or may not produce a visible result, this money will make Billings work better and play better, and for that we are grateful.
Catch the latest in Opinion
Get opinion pieces, letters and editorials sent directly to your inbox weekly!