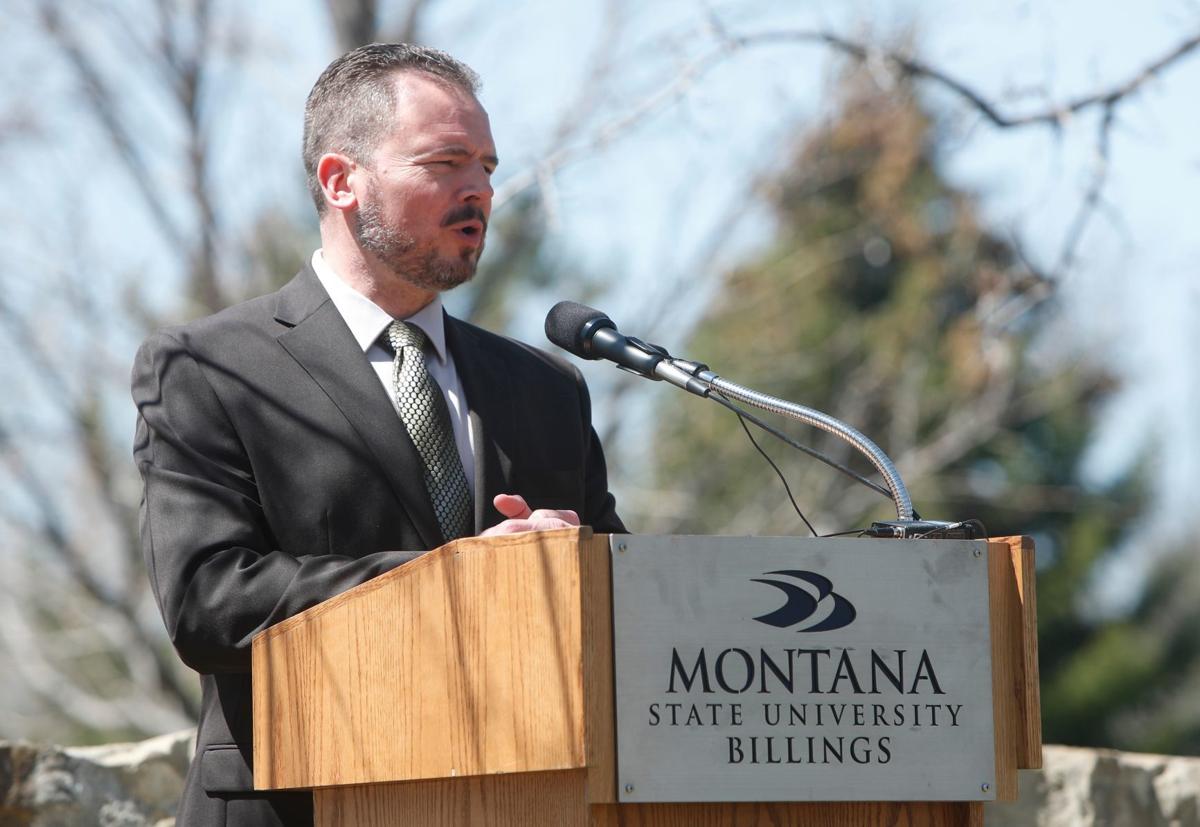 Anyone who doubts that human trafficking is a problem in Montana should attend a meeting of the Yellowstone County Area Human Trafficking Task Force.
More than 60 people gathered last week for the task force's quarterly meeting, including representatives of law enforcement, airport security, bus lines, trucking companies, hotels, a physician and nurses from both Billings hospitals, probation officers, organizations that assist abused women and children, and local church leaders. This diverse group recognizes that adults and children have been forced and coerced into the commercial sex trade right here in Billings and in other Montana communities. It's going take all of us Montanans, working together, to stop human trafficking.
Yellowstone County has one of five human trafficking task forces now meeting in our state. The group takes a multi-pronged approach with committees working on community partnerships, prevention, raising public awareness, prosecution and law enforcement, protection and victims services.
The task force is co-chaired by Billings City Councilwoman Penny Ronning and Stephanie Baucus. Also attending were Billings Mayor Bill Cole and Councilman Mike Yakawich, who co-chairs the prevention and awareness committee.
FBI Special Agent Brandon Walter presented the horrendous case of a Missoula pimp who was tried and convicted earlier this year in U.S. District Court in Billings for 10 felonies related to transporting three juvenile girls from Fargo, North Dakota, to Billings and trafficking several young women from Montana and Washington. Law enforcement officers found the three juveniles at a Billings hotel shortly before they arrested and jailed Terrance Tyrell Edwards.
Edwards committed these crimes only a few months after being released from the Shelby prison from a five-year Missoula sentence for promoting prostitution. Last month, U.S. District Judge Susan Watters sentenced him to 30 years in federal prison. With no parole in the federal system, he will be 65 when released.
Bringing this criminal to justice was very difficult. After his arrest in September 2016, he managed to delay his jury trial six times. But the U.S. attorney's office and FBI succeeded in keeping track of victims and other witnesses to make the case that involved rape and other physical assaults, threats of violence against the victims' family, provision of drugs and isolation from anyone who could help them. At least two of the young women were single mothers of toddlers and desperate for money. At least one victim was a meth addict seeking drugs; another became an addict after she was forced by Edwards to have sex for money, the victim's mother testified at the sentencing hearing.
He threatened to harm the child of one victim, took her phone and forced her to make $1,400 in one night having sex with men in Billings. After that, he slapped her in the face, splitting her lip.
The truth about trafficking in Montana is disturbing, because it's happening in our community in businesses and homes. Fortunately, more Montanans are starting to look for the signs that an individual is being trafficked. Readers may learn more by joining the Yellowstone County Area Human Trafficking Task Force Facebook group and following the task force on Twitter @YCAHTTF.