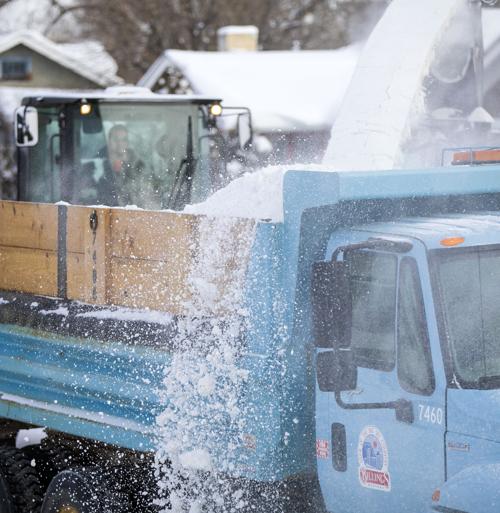 There's an undeniable rule of mechanics that people in the West are particularly familiar with: If it's going to break, it'll break when it's cold.
Whether that's applied to a battery, a fuel pump, a piston or your patience, the cold just doesn't help matters any. And neither does a foot of snow.
So when you're trying to get around the city and everything's under stress, including yourself, it's good to remember that things are a lot better, in many ways, than they used to be.
Exhibit A would be the streets of Billings.
It wasn't that long ago when anyone living on a side street — or trying to drive on one — was pretty much out of luck when the snow flew. The snow and ice piled up. Ridges formed, and they were tough on drivers and vehicles.
Since Billings passed an initiative in 2017, it has collected money from taxpayers for residential street snow removal. And that has made a big difference in the winter quality of life around here.
This latest storm left more than a foot of winter on Billings streets, and the city's crews and contractors have done a darned good job overall. Chances are, your street is already cleared. If it isn't, you can be confident it will be soon.
Life's challenging enough these days. Cleared streets are a sign of civilization that we are definitely in favor of. We are very grateful to the plow operators and what they are going through to make our streets safer.
Shoot, with any luck, our front end parts will still be attached to our vehicles when spring finally shows up.
The Billings Gazette Editorial Board consists of President and Publisher Dave Worstell, Regional Editor David McCumber and Chief Photographer Larry Mayer.