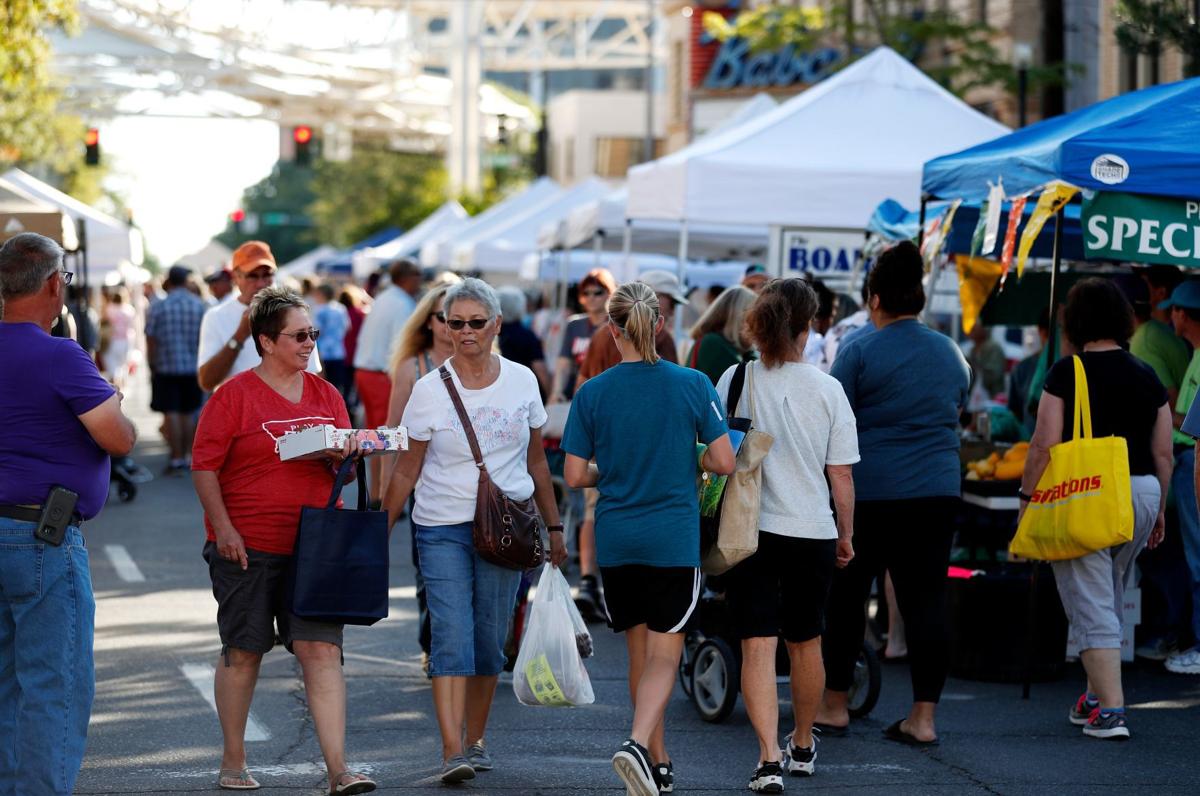 It's fantastic that the Gardeners Market is back at South Park for a 10th year, carefully observing local public health officials' prescribed precautions. It's a hugely important summer ritual that helps feed a "food desert" on the South Side.
Many other communities around the state have also resumed farmers markets under strict conditions. Precautions include controlling customer flow (one direction instead of two); making sure vendors are separated so customers have room to distance; offering masks and gloves to customers, and making sure vendors are wearing PPE and safely handling merchandise and transactions.
Why can't we do the same thing with the Yellowstone Valley Farmers Market?
Well, it's complicated. The three-block-long size of the market, with some 60 vendors, makes routing customers in one end and out the other very difficult. Even with that, safe techniques for vendors — particularly food vendors — would be extremely challenging, as well as enforcing the necessary health restrictions. And the music that's usually a feature would draw crowds that wouldn't necessarily be safe.
"We all want the market to open," said Shelli Gayvert, Yellowstone Valley Farmers Market board president. "But the board is very concerned about the responsibility for enforcing safety."
Gayvert said the board does not believe it's possible to restart the market until the state moves to Phase 3 of the recovery — a step that Gov. Steve Bullock has warned is a long way off now that the state has seen an uptick in new cases.
"We've advised our vendors that until then, they should find a spot in town where they can set up," she said. "I think a lot of people will let them do that. That will have the effect of spacing everything out and making it safer."
The "pop-up" market on the West End that got going last weekend is an example.
The value of these markets can't be overemphasized. They are a big part of summer in Montana. Our summer has already lost so much — festivals, events, ballgames, barbecues — it seems particularly harsh to lose farmers' markets as well.
It seems that if MontanaFair can be safely managed, so should a farmers market. But it's just not that simple, Gayvert said. 
And to be "fair," it's not at all certain just how much of a fair the fair is going to be yet. Many issues involving food vending, carnival and even spectators for agriculture events are yet to be sorted.
Certainly, we would urge our excellent Allied Health Command to look hard at helping to restore the market to Billings' summer if it can be done, and we would hope that the Yellowstone Valley Farmers' Market board can see its way clear to a modified event if it comes to that.
"All of our board members have been with the market for 20 years or more," Gayvert said. "Some have been involved since the market started. It's in all of our interests to resume if we can."
She added, "This is a big hit for a lot of little people.
"So many people plant their gardens and then use the income from the market to live on."
So in the meantime, if you see a vegetable stand pop up on a nearby corner, buy some cucumbers. They need your help and your business.
Catch the latest in Opinion
Get opinion pieces, letters and editorials sent directly to your inbox weekly!