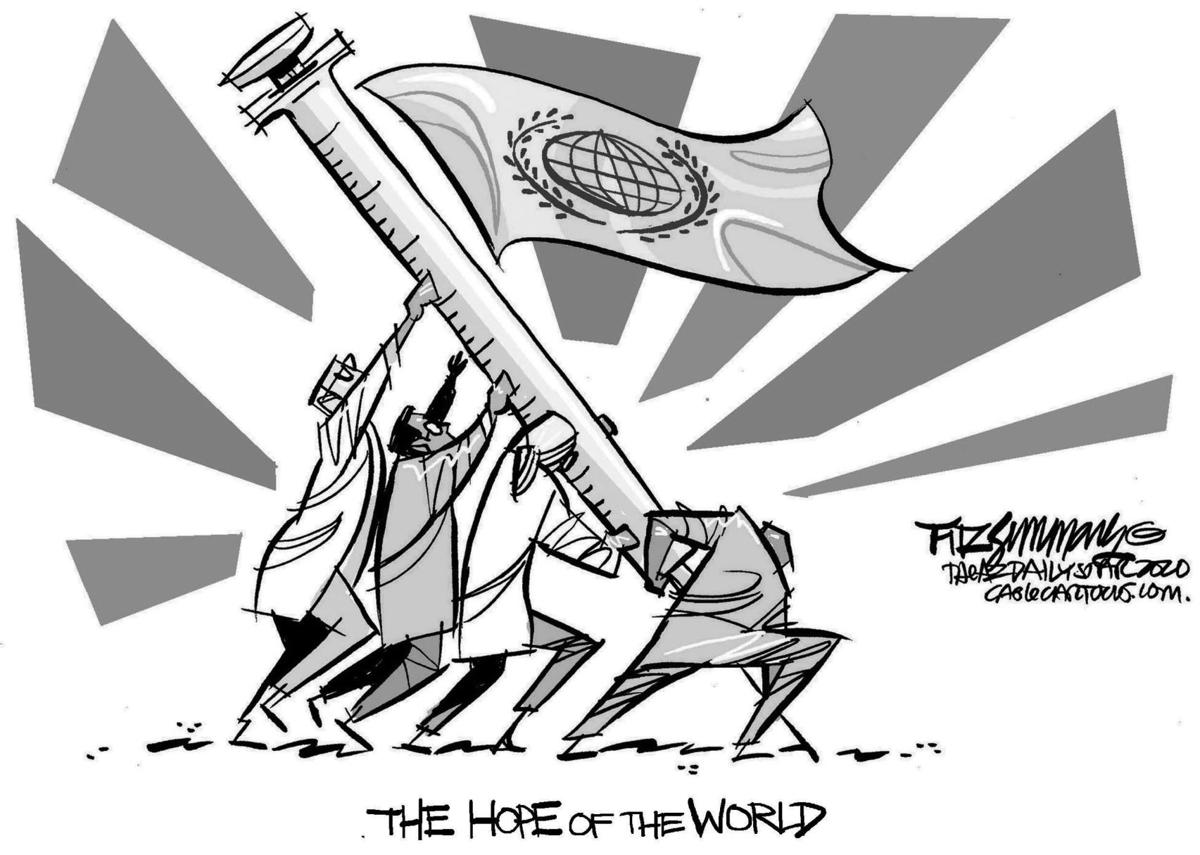 The speed of change has been whiplash-inducing.
Barely a month ago, we were a little apprehensive — OK, maybe quite a bit apprehensive — about this virus thing, but living our normal lives. People were doing things like going out for breakfast, attending classes at Montana State University-Billings or Rocky Mountain College, maybe having a brew or three at the neighborhood tavern, and going to church on Sunday. All the stuff we kind of take for granted.
Now, eggs are scrambled at home or not at all. MSUB and Rocky are essentially closed. Our seats at the bar, in a restaurant, even in a pew, are no longer available.
So many of life's little joys, the ones that usually cushion us as a society from the daily stresses and anxieties, are also no longer available. Maybe you were looking forward to the baseball season, or going to a play, or even getting together with a bunch of friends.
In the meantime, our apprehension has turned to fear as the disease has become hard reality in Montana.
But even as we shelter within our families — those of us lucky enough to have them — and in our homes — those of us lucky enough to have them — we realize that but for the efforts of so many people in our community, things could be infinitely worse for all of us.
In fact, there are so many people to thank for what they are doing in these all-but-unprecedented times that it's hard to know where to begin.
Well, actually, that's not true. We should begin with the doctors and nurses and physician's assistants and lab techs and hospital staffers, whether they wield brooms or scalpels. They are all at the front lines of this fight against ugly little studded globular particles 120 nanometers wide — massively infective and stubbornly long-lived in airborne droplets or on surfaces we touch.
This battle against something we can't see and strain to understand is an everyday fact of life to these people, and horribly real. They are knowingly putting themselves in harm's way, hour after hour, day after day, to take care of the sick.
So many more people are helping us through this. To the first responders, police, fire, ambulance staff, who protect the public safety for a living and as an act of personal commitment, and are not going to let a virus stop them from that:
So many more. To the guys who came down the street this morning to pick up our garbage, who didn't ghost us because of a virus. They know that with people sheltering at home, they are more needed than ever:
To the mail carriers, the checkers at the grocery stories and pharmacies, the people who are preparing and dispensing takeout food, the bank tellers, baristas, truck drivers, linemen, pizza deliverers, veterinarians, dentists, plumbers, electricians and more who cater to our every need despite their own risks and fears:
To the teachers of our children, who are, even now, working on lesson plans and ways to communicate with their students even as they try to protect their own families:
To our neighbors who are finding ways to give all across our community — those who are checking on housebound seniors, volunteering at shelters, helping those who can't help themselves:
To the journalists at this newspaper and other media who are risking their own exposure and working crushing hours away from their families to make sure the community gets the information it needs:
We will get through this, one great person helping another at a time. Montana's people are tough, yes. They are also loving, generous and brave. Let's remember all of those who are helping us get through this, and keep doing everything we can to help others.
Catch the latest in Opinion
Get opinion pieces, letters and editorials sent directly to your inbox weekly!