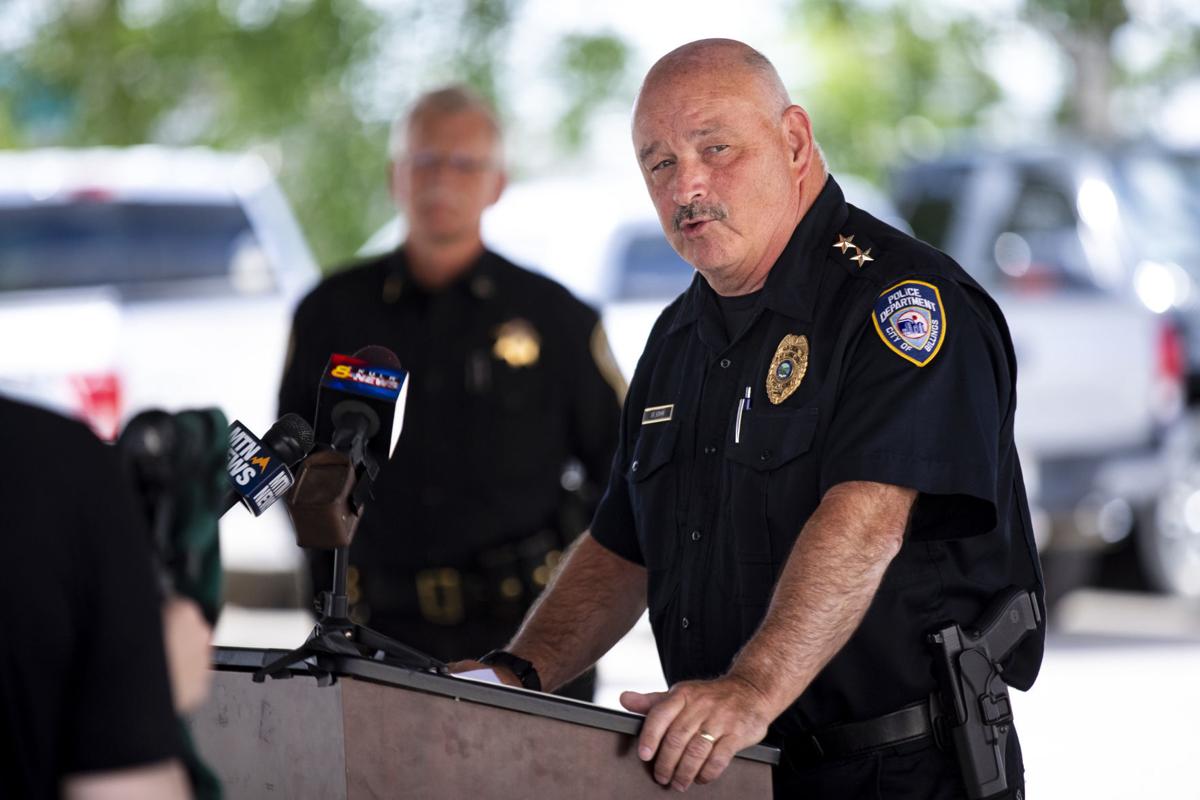 Sunday, a peaceful demonstration to honor the life of George Floyd, a black man killed by a white police officer last week in Minnesota, is planned at the Yellowstone County Courthouse.
We stress the word peaceful. That's the plan.
We urge everyone — the protest organizers, counter-protest organizers, and the Billings Police Department — to remember that word, all day long.
The Floyd killing has sparked a paroxysm of protest across the country. In many places, those protests have turned violent. Particularly in the last couple of days, police response in several cities has turned less tolerant and more abusive. But cops have also been attacked. In Las Vegas, a police officer was shot in the head and is on life support. And hundreds of journalists have been attacked while doing their jobs.
Many have blamed "outside agitators" (of various stripes depending on the blamers), but there has been scant evidence of this.
What there has been is a massive amount of online disinformation.
Whether it's manipulation to incite violence or plain old paranoia, well-nourished in our online world, it's bunk.
The Billings Police Department and other groups including the Montana Human Rights Network have been working to dispel a wave of rumors of "armed agitators" headed to Billings.
Organizers of the event honoring Floyd are certainly within their constitutional rights to protest – rights that are hard-won and well-honored in this country.
Also expected is a counter-demonstration, involving what Police Chief Rich St. John calls "Second Amendment counter-protesters." He says, correctly, that "they're certainly entitled to protest" and says that "they have no intention of inciting any violence."
We trust that's so. And we urge everybody, as tensions inevitably rise during protest and counter-protest, to keep Sunday's event peaceful.
Montana has had widespread protests and observances over the past week. Every single one has been nonviolent and everyone, including police, should be lauded for that, in Billings and elsewhere across the state.
Let's keep it that way. Wherever you stand on the emotional issues underlying the demonstrations, breaking the cycle of violence is a mark of successful protest and the basis for further, healthy conversation.
Catch the latest in Opinion
Get opinion pieces, letters and editorials sent directly to your inbox weekly!