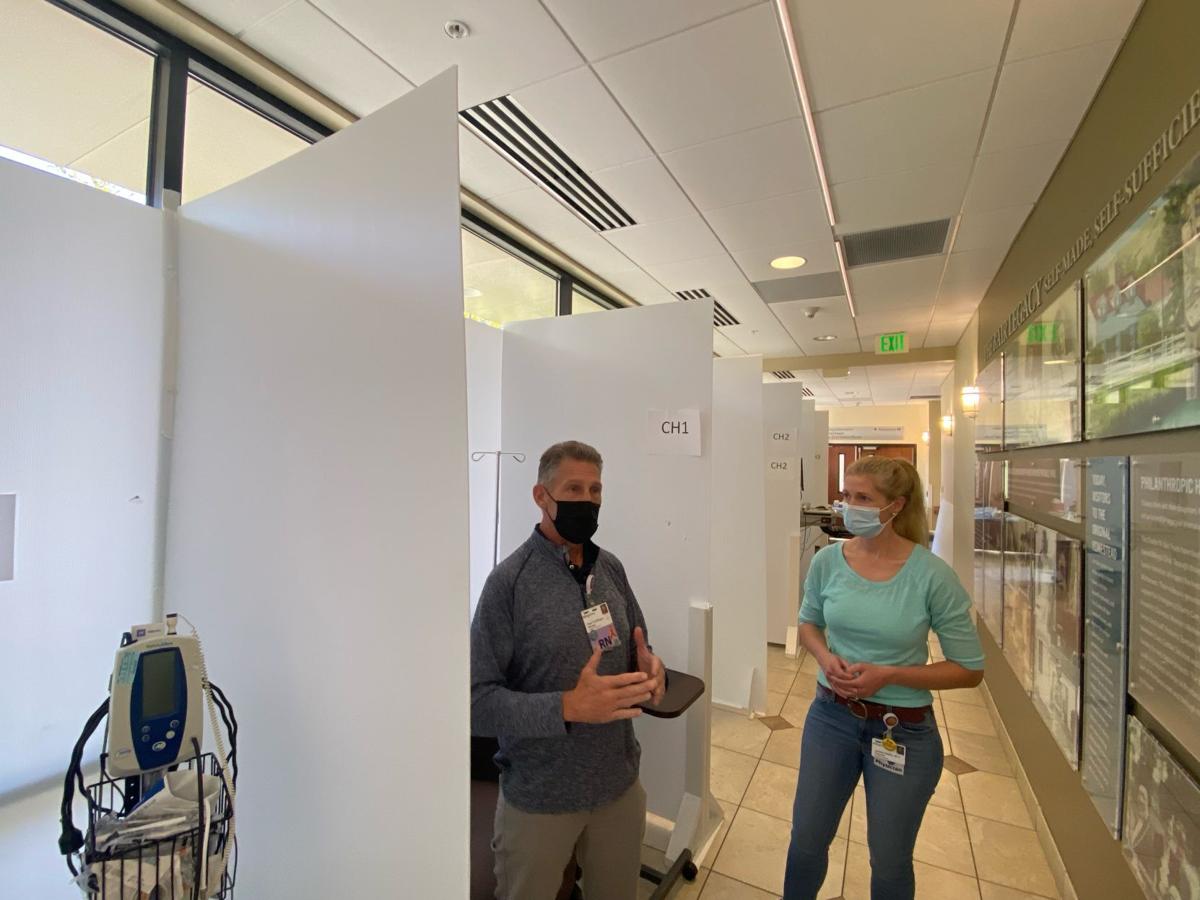 This past week, we got a very good demonstration of what leadership looks like.
MSUB Chancellor Stefani Hicswa did not mince words.
In a memo to the campus community, she said, "Community spread of COVID-19 remains very high and continues to increase in Yellowstone County. The number of new positive cases per day is up 600 percent since August 1, and is increasing steadily. ... the strain on our local health care system is significant.
"Given these conditions, effective Friday, September 24, Montana State University Billings will institute a face mask requirement for all indoor instructional spaces on the university campus and at City College until further notice. The face mask requirement includes every classroom, lecture hall, laboratory, studio and any other indoor space where faculty and students gather during a course session."
We won't mince words either: This is leadership that needs to be replicated at every level of our government.
We are seeing a level of denial in this state that is costing people their lives.
We may wish to be "done with COVID" but it's crystal clear that it's not done with us.
Vaccination levels in Yellowstone County are dishearteningly low, and the correlation between that statistic and two others — the rising case load and death rate — could not be more clear. 
We have COVID cases swelling the Billings Clinic's ICU to 160 percent of capacity.
For two weeks Montana has been near the top of the national charts for new cases per capita. Within the past week, new daily reported cases rose 5.4 percent. New daily reported deaths rose 66.7 percent. And COVID hospitalizations rose 17.3 percent.
More than 150 members of the National Guard have been deployed to the state's hospitals as they have called out for help.
For those who continue to oppose both vaccination and masking, please look at the facts, not the misinformation. Nearly 700,000 people have died in this country from COVID-19. This virus should not be a political football. It's a public health crisis.
The state should re-impose mask mandates immediately. The state, either by court order or by emergency order of the governor, should also free public health authorities and hospitals from the chains placed upon them by a reactionary and reckless Legislature.
Governor Gianforte, what in the world are you waiting for?
Take your cue from Chancellor Hicswa. That's what leadership looks like.
The Billings Gazette Editorial Board includes President and Publisher Dave Worstell, Regional Editor David McCumber, and Chief Photographer Larry Mayer.