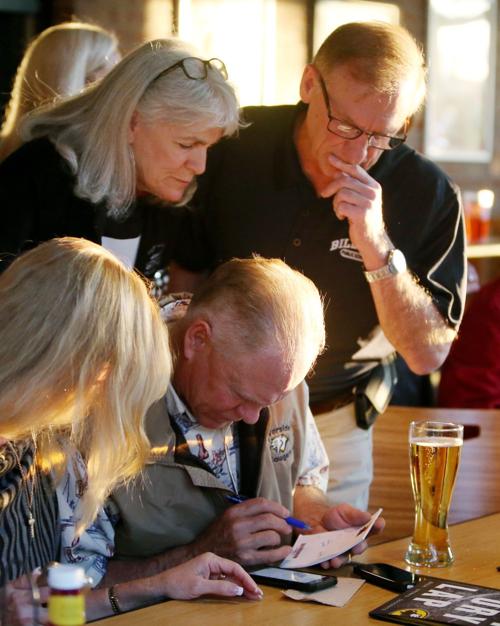 Among 10 levies requested by Yellowstone County school districts, only three passed Tuesday — in the biggest district and in two of the smallest.
Billings' elementary district, with more than 11,000 students in grades K-8, passed a levy to provide $1.3 million in annual operating money. The vote was 15,152 for the levy, 14,635 against, according to unofficial results from the Yellowstone County elections office.
Broadview Public School voters approved an operating levy 151-77.
Custer Public School, which will graduate five seniors and three eighth-graders later this month, passed a bond levy that will provide $3 million to construct a new school gym, locker rooms, weight rooms, concession stand and bathrooms. The vote was 88 for the bond levy, 68 against.
Tuesday's election, once again, demonstrates the importance of every vote with an apparent tie in Independent School District. On Wednesday morning, the vote count on the Independent School election was 470-470. If the tie stands after a recount, the levy fails for lack of majority approval. It's the first tie in a levy election that Yellowstone County elections administrator Bret Rutherford could recall.
Unofficial results show operating levies failed Tuesday in the Billings and Laurel high school districts, in the Laurel elementary district, in Lockwood K-8, in Canyon Creek elementary, and in Pioneer K-6. The margins of defeat ranged from 0.50 percentage points in Billings high school district to 23 percentage points in the Laurel high school district.
The levy failures come at a time when schools are expecting reductions in state funding. Some of the smaller districts have seen a drop in enrollment, which also means a reduction in funding — so they asked local voters for help.
The Billings high schools are seeing growth in their student numbers, but it's been 11 years since voters approved a high school operating levy. (Billings voters approved K-8 operating and bond levies in 2013.) Lack of voted local levies has forced Senior, Skyview, West and the Career Center to operate at state-mandated minimum budgets that don't provide funding for the dual credit and career-oriented classes that should be expanded. Many core classes are crowded with 30 students.
In Bozeman, voters approved a $125 million bond issue to build the district's second high school and renovate the existing one. In Helena, a $63 million bond issue to build new elementary schools and add technology won by a landslide. Billings and Yellowstone County are especially challenging places to sell voted levies.
It's disappointing that seven school funding proposals put forward by local school trustees were unsuccessful. Trustees serve their communities without pay. That unpaid job will be harder for the coming year. Trustees, superintendents and staff will have to rethink budgets and priorities. Educational improvements may be delayed or foregone.
Our local schools must still do their best for students with the limited resources they have.
In Billings' 22 elementary schools, the levy success will provide one full-time reading or math intervention specialist in each school. Presently, there's only a half-time interventionist per school. Levy money will assure that hands-on science, technology, engineering and math lessons are expanded to all elementary schools and the six middle schools. Levy money will also update textbooks and hire mental health counselors to assist troubled children.
Thanks to everyone who advocated for students in this year's elections.