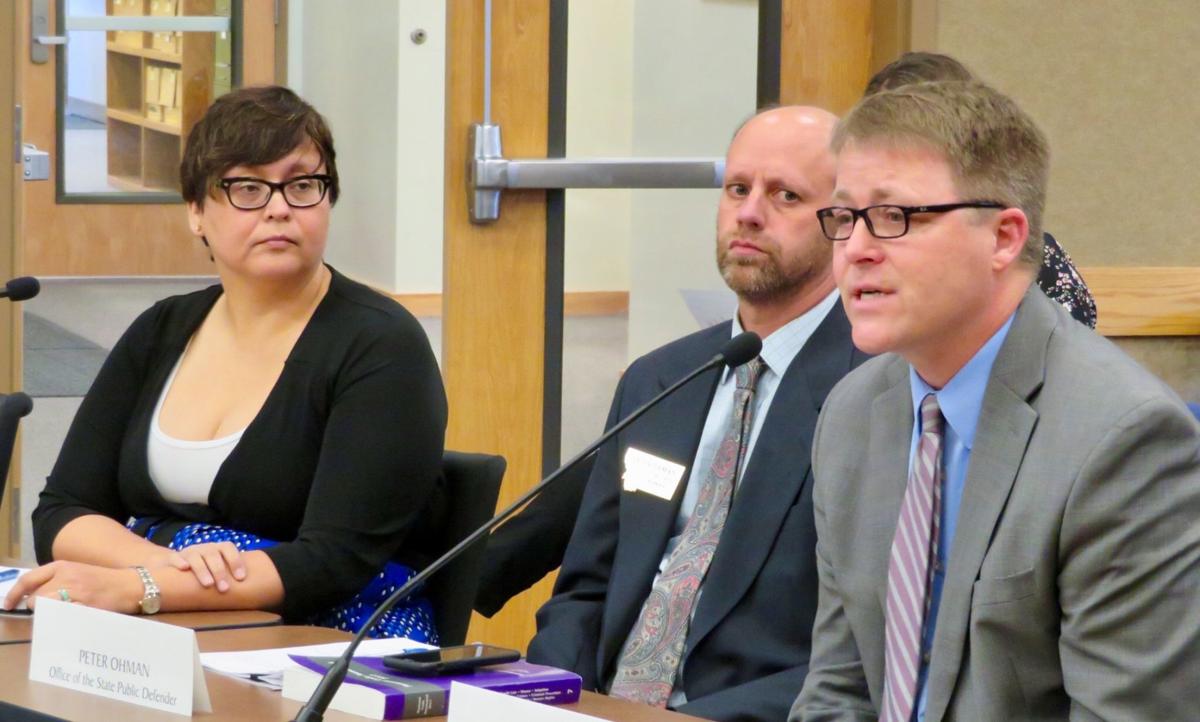 Among the 3,772 children the state of Montana counted in the foster care system as of Sept. 30, 57% were living with relatives or on trial home visits with their parents. Region 3 (Yellowstone, Sweet Grass, Stillwater and Carbon counties) had 928 children in care, including 123 placed with parents and 414 with other relatives.
The number of children in neglect and abuse cases is staggering. But the picture from detailed statistics shows that significant efforts have been made to avoid placing already traumatized children in unfamiliar homes. 
Turnover among child protection specialists is high, ranging from 34% to 42% annually for the past five years, according to data the Legislature's Interim Children, Families, Health and Human Services Committee received last week. For FY2019, which ended July 1, the turnover rate was 40.6%. That means four out every 10 caseworker positions statewide is now either vacant or filled by a person who has been on the job for less than a year.
The Billings Child and Family Services Division office has the largest caseload in the state, with 760 children in care as of this month. That number is particularly problematic because the 33 child protection specialists here have some of the highest caseloads in the state. Even if the office was fully staffed as budgeted with three more caseworkers, Billings would still have among the highest caseloads.
The Kalispell office is even more overloaded, apparently due to five vacancies, leaving the 11 caseworkers on staff with an average of 69 children each.
The Great Falls office has a current per caseworker average of 40 children, and five staff vacancies.
The CFSD region that covers all counties east of Billings has 20 caseworkers and three vacancies. The four workers in the Wolf Point office are as overloaded as those in the Billings office, but in other Eastern Montana counties, the caseloads appear to be close to the recommended 15 to 20 children per worker.
Understaffing delays getting children what they need.
Some Billings caseworkers have more than 70 foster children, although the national ideal is 12 to 17, attorney Juli Pierce told lawmakers meeting in Billings last week. Pierce, who is appointed to represent the best interests of foster children in Yellowstone County, presently has 320 children on her caseload as one of only three guardians ad litem in the county. 
You have free articles remaining.
"The volume is concerning," said Pierce, who encouraged lawmakers to increase the number of child protection specialists.
Child Welfare League of America recommends caseloads of between 12 and 15 children per worker.
"The worst thing that can happen for our families is for these people to leave," said Scott Pederson, the deputy Yellowstone County attorney in charge of child neglect and abuse cases. Yet with the high turnover, cases frequently get passed from one overloaded caseworker to another more overloaded worker.
Yellowstone County caseworkers are carrying loads of 40 to 60 children, said Drew McLeod, interim executive director for CASA of Yellowstone County, which trains unpaid volunteers to advocate for foster children.
Constant turnover undermines trust between parents and the department, District Judge Rod Souza told lawmakers.
In the 3 1/2 years that Jared Bangerter has investigated reports of child abuse and neglect in Yellowstone County, his unit has been fully staffed only twice for short periods of time. That means he and the other intake workers have to do more. It's a job with long hours, no lunch break and high stress that frequently keeps him from going home to his own children. The pay is low and the work can be dangerous.
"Every day I'm going into homes where drugs are going, needles laying around, weapons laying around," he told a legislative committee last week in Billings. Children confide in him the abuse they have suffered and witnessed, such as the girl who told him how a family member had sexually abused her for years and the eight-year-old child who called 911 because her father hit her grandmother with a shovel and then pulled out a gun. Secondary trauma and burnout are hazards of child protection work.
"It's not humanly possible to do it all in 40 hours a week," Bangerter said.
Bangerter asked lawmakers to "try to make our jobs easier" by hiring more support staff to do paperwork and to monitor in-home safety plans. He said the agency needs to be more effective at recruiting and retaining staff, goals that higher pay would help attain.
Inadequate staffing of child protection specialists and support personnel leaves hundreds of Montana children in foster care longer than need be. The lack of trained, competent professionals has spawned a vicious cycle that undermines the best and most dedicated public servants. Good people burn out and leave, and the problems that contributed to child neglect and abuse remain. 
Every day I'm going into homes where drugs are going, needles laying around, weapons laying around.

— Jared Bangerter

 Billings child protection specialist