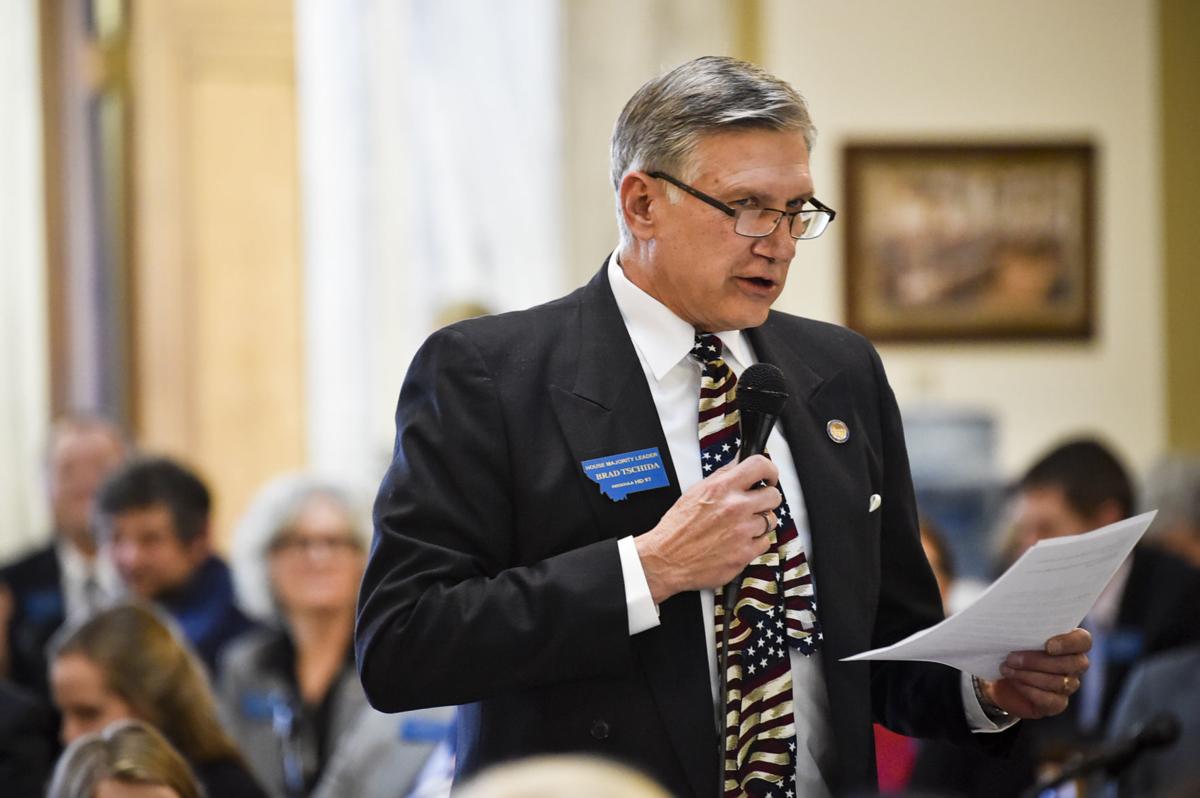 Nearly every item we purchase, we do so because we believe in it or it improves our life.
That's so basic that it shouldn't need explanation.
Why do you give to a charity? Because you believe in the mission.
Why do you patronize a certain restaurant? Because you like its food.
It's choice that really defines our way of life. Choice is just another word for freedom. We can choose to support a business. We can choose to buy certain products. We can choose where to best use our professional talents.
For example, if you're a public-sector employee, you may have no choice but to give part of your paycheck to a union just to keep your job. And despite the value those unions may give, those employees are still held captive to a system. As much as unions love talking about the plight of the workers, they employ equally ferocious rhetoric whenever any measure is put forward that would threaten their stranglehold on dues.
Just such a measure has been introduced in Helena by a Missoula lawmaker.
House Majority Leader Brad Tschida said that his measure, House Bill 323, would bring Montana law into line with United States Supreme Court decisions. The bill would allow public-sector employees an "opt-in" option that means they would not be required to be union members to keep their jobs.
We support this legislation and we believe there are serious First Amendment issues.
We believe that the First Amendment allows a freedom of association. Forcing union dues holds employees hostage to the organizations, using a job as a leverage. For all the crocodile tears unions cry about the dignity of jobs, they certainly have no problems bullying members into paying dues in order to keep them. There's not much dignity in that.
We believe this bill is good for unions, too. 
For too long, unions have adopted a paternalistic attitude toward employees that went something like this: Trust us, we know how best to protect you and deal with your employers. They worked hard to convince employees that they were getting the best deals in exchange for a cut of the paycheck. 
If this bill passes, it would allow public sector employees to opt-in, meaning they would have the choice. Giving employees that power means that the unions would have to convince members that there's enough value in the union membership to warrant the dues. It's pretty telling that unions would fight so hard against this legislation. If unions are such a good deal, then wouldn't the union leaders want to put it to a vote? Wouldn't they be certain that their unions are a good deal?
And if the unions could be delivering more value and becoming better advocates, then this bill might spur them to truly do more for their public-sector workers.
Let's face it: Many unions are inherently political. That's fine. That's part of the American way. But not all union members, especially when they're held captive to either pay or lose their jobs, want a part of union politics. They don't want to be associated with unions. And we believe that political opinion and expression is sacred in this country. This measure would allow those public sector employees who disagree with the union's politics to vote with their checkbooks.
We urge the Legislature to get behind House Bill 323 and pass it. This measure will certainly be politicized as a liberal-versus-conservative issue. But we see it solely as a First Amendment issue, and we believe employees shouldn't be coerced into supporting a position in order to keep a job.