The Montana Forensic Science Division has conducted more than 250 autopsies per year in Billings, although facilities for doing this volume of scientific work were woefully inadequate.
The state had only one medical examiner based in Billings. The state didn't have its own morgue, so it used limited space at St. Vincent Healthcare. Otherwise, there would have been no place for these crucial examinations and more bodies would have been transported to the Montana State Crime Lab in Missoula.
Forensic science facilities have vastly improved in Billings on Attorney General Tim Fox's watch. Earlier this year, a new, much larger morgue opened and a second forensic pathologist, Dr. Andrea Orvik, joined Chief State Medical Examiner Dr. Rob Kurtzman on the crime lab team here. (Two other forensic pathologists work at the Missoula lab.) The new morgue is located in the same remodeled building as the Yellowstone County Coroner's Office and the state drug testing lab.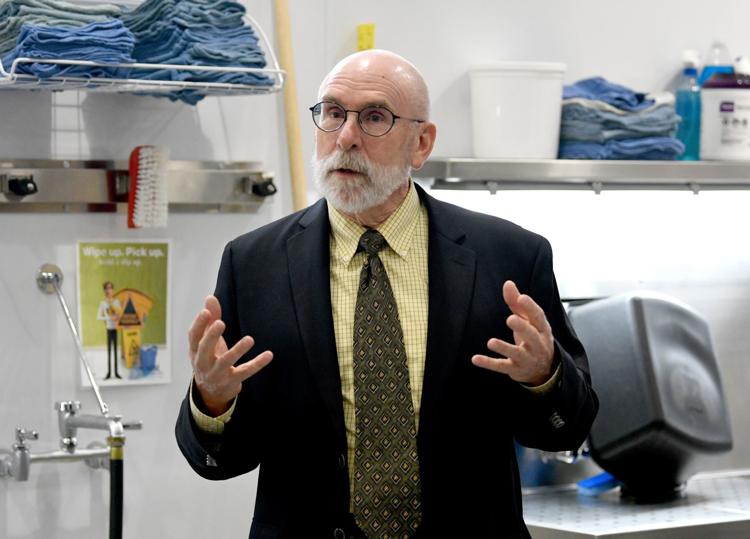 Up until three years ago, law enforcement agencies all across Montana had to send samples of suspected meth and other illegal drugs to Missoula for chemical analysis necessary for prosecuting criminal drug distribution and possession cases. The Missoula lab was so backlogged that prosecutors in Yellowstone County were waiting nearly a year for results on some cases. The slow turnaround hindered the entire justice system.
In May 2016, the state opened the Billings Crime Lab satellite with one mission: to provide timely, accurate analysis of suspected drug samples. The backlog and turnaround time decreased substantially while the lab workload grew as Montana prosecutors filed more felony drug cases.
Fox found funding to set up the drug testing lab in 2016, even though the law authorizing the lab failed to appropriate funds.
Yellowstone County Attorney Scott Twito proposed the lab and championed the cause in the Legislature because the Missoula lab backlog was slowing down Yellowstone County courts and keeping some suspects in jail longer than they would be if the cases could be completed.
"This is a long time coming," Twito said Thursday at a media open house to show off the new crime lab. "Without a functioning crime lab, we wouldn't have successful investigations. The old facility was inadequate. This will save taxpayer money in the long run."
With too little cooler space for bodies, the Yellowstone County Sheriff's Office often had to pay funeral homes to hold bodies pending exams. That cost the county around $50,000 a year, according to Sheriff Mike Linder.
When a state medical examiner wasn't available to conduct an autopsy, the Yellowstone County Attorney's Office had to pick up the tab for private pathologists to do the exam, and also paid these doctors for their time in depositions and court testimony. The new crime lab has teleconference equipment that will allow the professional staff to provide information and court testimony anywhere in Montana without additional expense to counties.
Yellowstone County leaders recognized the benefit of this co-location. The County Commission appropriated $150,000 for remodeling the morgue and offices in rented space. The state Legislature allocated $800,000.
The Billings Crime Lab is a great example of how government should work: Cooperation between state and local agencies, improved efficiency that fosters teamwork and saves taxpayers unnecessary expense. Give credit to Fox, Twito, Linder, the county coroners and the crime lab staff for working together to solve the problems. Billings and eastern Montana also are fortunate that our local hospitals, Billings Clinic and St. Vincent Healthcare, were willing to house forensic services until the state built the crime lab eastern Montana needs.
---
Photos: New Billings crime lab