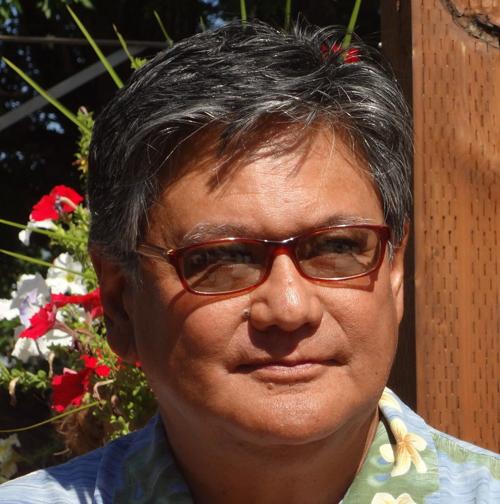 On Friday, the Yellowstone County Elections Office mailed Billings city election ballots to registered voters. Those ballots must be returned to the elections office by Nov. 5. Billings voters are fortunate to have the choice of two candidates in all five city wards.
City council is a community service. Nobody gets rich on council compensation and the hours can be long. It's important work, not usually glamorous and often thankless. So first let us thank the citizens who have stepped up to run for city office.
Editorial board members have been impressed that these races have generally been civil, even friendly. It is a welcome respite from the divisive vitriol and name-calling that increasingly dominate national, statewide and legislative campaigns.
The city elections are nonpartisan; candidates are not permitted to campaign as a member of a political party. 
Members of The Billings Gazette Editorial Board interviewed all 10 of the Billings council candidates. Board members also attended public forums where candidates spoke. The Gazette provided all candidates with opportunities to share their views in writing with Gazette print and online readers.
Today, the editorial board continues its decades long practice of recommending the candidates we believe to be the best able to lead our growing city for the next four years. We looked for the candidates whose visions encourage development of a safer, healthier community where businesses succeed and people thrive. We endorse candidates we believe will reach out to all citizens and work to find solutions to city challenges. Our strongest recommendation, as always, is to vote: Cast your ballot for the candidate you choose; exercise your precious right to participate in your government.
Ward 1: Kendra Shaw
Kendra Shaw is an ideal council candidate. At 35, she would be the youngest council member and the only millennial. A Billings native, she left her hometown, went to college, ran a small business and returned to Billings six years ago with her husband and child. Everybody in local economic development talks about recruiting and retaining young working families in our community. Billings ought to have some of these sought-after citizens making council decisions.
Shaw's opponent, John Armstrong, is a longtime Billings resident and community volunteer. He would be a good council member; we think Shaw will be a great council leader.
Ward 1 has more diverse neighborhoods than any other ward, stretching from South Park, North Elevation and North Park through Alkali Creek and adjacent subdivisions in the Heights.
Shaw is eloquent, energetic, well organized and has concisely presented her views based on her research of our city government. Shaw met with the city police and fire chiefs. She is particularly concerned about lack of resources for addressing domestic violence and human trafficking. She has studied the city budget.
"Our Montana kids are moving to Bozeman, Missoula or out of state," Shaw noted in answering a Gazette question. "One key reason is that when choosing a place to live, younger generations heavily prioritize investment in walkability, downtown living, public transport and excellent parks/trails. Yet for the last two decades many of these issues have been pushed to the bottom of the council's priority pile."
Shaw's motivation for running for City Council is to make and keep Billings the kind of community her young children will want to call home when they grow up. We can't think of a better reason than that to work hard for a safer, more welcoming and prosperous city.
Ward 2: Roy Neese
Roy Neese is the only incumbent on the Nov. 5 Billings ballots. His eight months on the council give him an edge over Randy Heinz. Appointed to fill the vacancy created by Larry Brewster's resignation, Neese has learned about city government on the job and has a better command of the details council members need to make good decisions.
To their credit, both Neese and Heinz have been active with the Heights Neighborhood Task Force, Neese chaired the task force. Ward 2 covers most of the Heights within the city limits. Heinz has worked for nonprofit agencies and has a real heart for homeless and needy neighbors whom the council must figure out how to serve as part of public safety policy decisions.
Both candidates would prioritize public safety.
"We need more police on the street," Neese said. "We've been running behind on public safety." 
Neese told us that he wants to seek a funding source for development of Heights parks that now are only partially developed. He is concerned about making routes to school safe, especially around Medicine Crow Middle School. We recommend that Ward 2 voters keep him on the City Council to accomplish those goals.
Ward 3: Danny Choriki
The editorial board members thoroughly enjoyed talking with Ward 3 candidates Aldo Rowe and Danny Choriki. Both have strong community ties and a genuine desire to make Billings an even better place to live and work. However, the council learning curve would be steepest for Rowe, who offered little substance in answers to our city issue questions.
We recommend Choriki as the candidate who has done the most research on our city government, even reading city budgets from years ago to understand spending and priority decisions. This has given Choriki a much more realistic, well-informed view of where our city is and how to move it forward. 
Choriki grew up in central Montana, left after college to work in New York City and returned to care for his aging parents. He thinks city issues should be analyzed like business problems to find the causes and the potential solutions.
As a resident of Ward 3 in the middle of the city, Choriki is especially attuned to the needs of midtown and the costs of sprawl development on the city's perimeter.
Both Choriki and Rowe are concerned about public safety, but Choriki has a better understanding of where and why Billings police and fire services are stretched. City taxes and funding must be transparent, Choriki said. He is concerned that Billings is getting a reputation as less safe than other Montana cities; that's a perception he aims to counter with council action.
Billings needs to persuade more of our young adults to stay in their hometown; we need to convince more young Billings natives to return home for careers and we need to recruit more young families. Choriki gets that. He told us: "Millennials accept everybody. The expect a walkable, more dense lifestyle."
We expect Choriki to put his business efficiency skills to work for Billings and to advocate for changes that will help more young families settle here, especially in Ward 3.
Ward 4: Carmelita Dominguez
Carmelita Dominguez is a working mother with young children at home. There is no one like her on the Billings City Council now, there should be. Dominguez is part of the young, professional demographic group that Billings needs to replace the 40% of our workforce who will retire in the next decade. Working in health care, Dominguez has a keen understanding of the kind of amenities and lifestyle opportunities needed to draw doctors and other health care professionals to our city.
Pam Purinton, the other Ward 4 candidate, is running against tax increases and against the One Big Sky concept for a convention center and major development downtown. She doesn't offer alternatives that would allow our city to thrive and city government to meet its citizens' changing needs. In talking to the editorial board, Purinton downplayed the budget cut this year to police and fire as "very minimal" although it means less training. She told us Billings has an excellent police department but needs a bigger jail.
Ward 4 stretches along Rimrock Road from west of the Montana State University Billings campus to the western city limits.
Dominguez said the BPD and BFD do well with what they have. She believes the departments' resource recommendations should be respected and that the council must be transparent and proactive in plans to meet public safety needs. Growing the tax base with transformative developments like the One Big Sky concept will help cover future public safety costs, she said.
"I do support a public safety levy, we can't dip into reserves," Dominguez said.
Purinton said people won't come to Billings for city parks, they will come for jobs and affordable housing.
Dominguez and her husband moved to Billings 11 years ago "because we wanted to raise our children in a place that loved the outdoors." She knows that workers who can choose where they live want attractive, safe parks and trails. Park development will require lots of partners to share costs, Dominguez said.
Dominguez envisions the city being "a place for everyone — from babies to seniors."
Dominguez has a positive, inclusive vision for our city, driven by her determination to make and keep Billings a great place for her children to live now and when they grow up. As Ward 4's representative, she would bring a fresh, smart, analytical perspective to the City Council.
Ward 5: Mike Boyett
Mike Boyett will represent Ward 5 well. A former Yellowstone County sheriff's deputy and retired bank security manager, Boyett's experience will be valuable as the council decides how best to meet public safety needs, including traffic enforcement.
"We need more cops, but not 35 in one year," Boyett said. "We must plan for the future — plan, plan, plan."
Boyett's opponent, Dennis Ulvestad, has made several previous unsuccessful runs for City Council. Ulvestad has, like Boyett, volunteered on city boards and both are U.S. military veterans. In our view, Ulvestad's second DUI conviction, recent arrest warrant and unpaid fines (as of last week) make him an unacceptable candidate.
Boyett served for years on the Billings Police Commission, is vice chair on the City Zoning Commission and also serves on the Re-Code committee, which has been preparing a proposed revamp of city zoning requirements to help facilitate positive, well planned development. When the council considers Re-Code next year, he would be the best-informed member to discuss and vote on this important update.
Ward 5 covers a large area of southwest Billings and Boyett is committed to see planned West End projects completed, including a water treatment facility in the West End and the roundabout at 62nd Street and Rimrock Road.
"Parks, trails, and public lands provide livability and quality-of-life features for the health and well-being of our citizens, they promote economic development, and they attract the people we want to move to Billings," Boyett wrote in answer to a Gazette primary candidate survey. "I will encourage efforts to explore private-public funding opportunities, grants, and volunteer efforts to maintain and improve these assets. I will also work with the other City Council members to ensure ongoing city support for parks, trails and public lands."
We recommend Boyett for his law enforcement, business and volunteer experience as the candidate most capable of discerning the best course for our growing city.