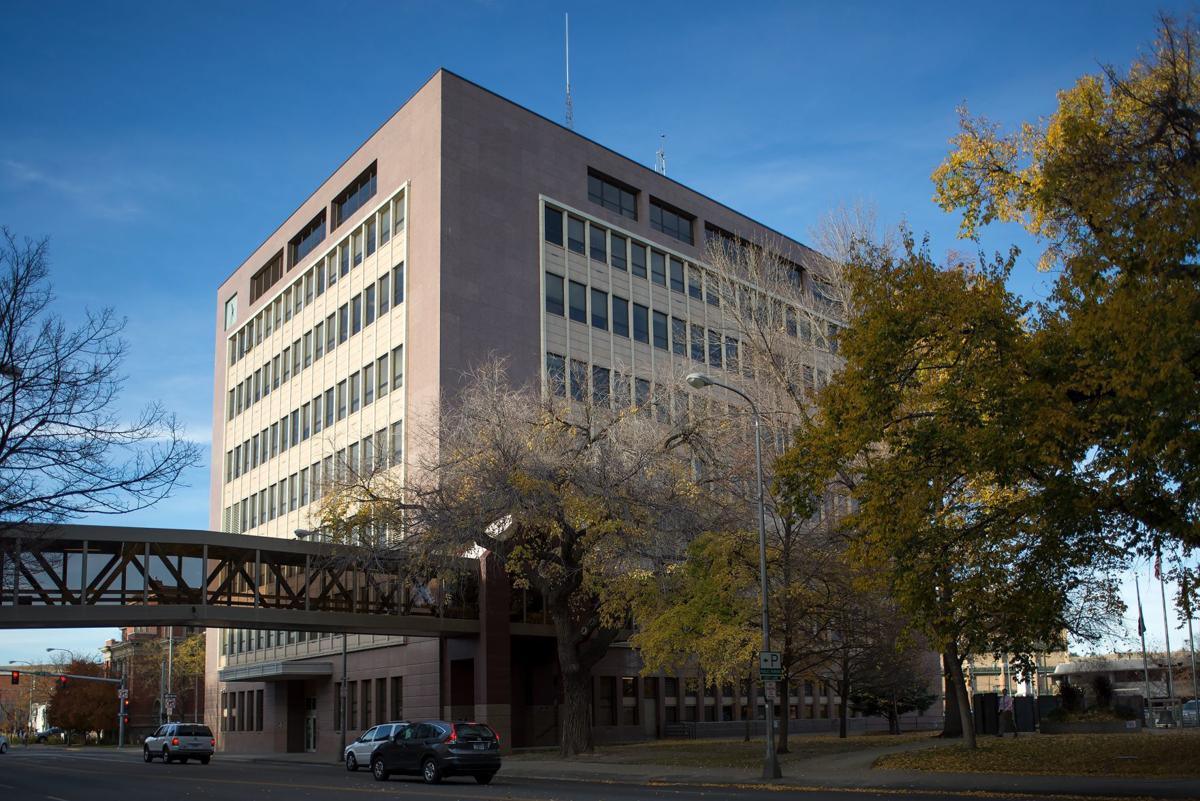 For more than a year, people who have business with Yellowstone County District Court, Justice Court and other county offices in the eight-story county courthouse have been greeted by this notice on one of two public elevators:
"The East passenger elevator is currently out of service. In the near future, all 3 elevators will be receiving upgrades."
More than 12 months after that notice was posted, the east elevator remains under repair. County employees, attorneys, judges, litigants, witnesses, people called for jury duty, those getting marriage licenses, divorces or paying Highway Patrol traffic tickets have been waiting and waiting. When the sole elevator finally arrives, a crowd squeezes inside.
The courthouse also has a freight elevator that is used to transport jail inmates to court, but it isn't available to the public.
How could it be that the hundreds of people who enter the Yellowstone County Courthouse every business day are relegated to one, slow elevator? For an entire year ... so far?
When The Gazette inquired about the elevators' operational status months ago, Yellowstone County commissioners said the county was waiting on new elevator motors to be built by an out-of-state contractor. Those motors have been built, but have not yet arrived in Billings, according to Commissioner Denis Pitman, who chairs the three-member commission.
Both Pitman, who has been in office for three years, and Commissioner Don Jones, who took office a year ago when the elevator was already out of service, were at a loss last week to explain why it is taking more than a year to get the elevator working again.
You have free articles remaining.
The courthouse elevators are old and doubtless needed upgrades for performance and to maintain safety, but it strains credulity to hear that building new motors required more than a year.
Tim Kaczmarek, who became the county's facilities director, just a few weeks ago, said the county's local contractor, Hardy Construction, is already working on the inoperable elevator while awaiting arrival of the new motors. Hardy will install the motors, rebuild the elevator cars and perform other upgrades on each of the three elevators, beginning with the two public elevators and then the freight/inmate elevator, Kaczmarek said. The work is expected to be completed in May.
Elevator maintenance is important and must be done by competent professionals. It takes time, but it's ridiculous for the public to be waiting a year and a half for two elevators to be operating in the building housing the state's busiest courts. What private business or private landlord would stand for customers or tenants to be so inconvenienced for so long?
The county has failed to deliver good service.
There may be hope of better future performance. The commission is considering getting a comprehensive software system to track all equipment and maintenance needs for all county property. The system was discussed Thursday at the commission meeting.
"We're trying to be more proactive," Jones told The Gazette.
"We're trying to simplify the whole system so things don't get overlooked. Every piece of equipment that we have will go into the system," Kaczmarek explained. County employees will be able to use the software to create a service ticket when something isn't working and it will go to the facilities director. The system will automatically generate alerts when maintenance is due, even reminders to change the oil in county vehicles.
If the software system will help the county keep public services operating smoothly, it will be a good investment. Meanwhile, folks with business in the courthouse will keep waiting for the elevator and squeezing into the one car serving the entire building.