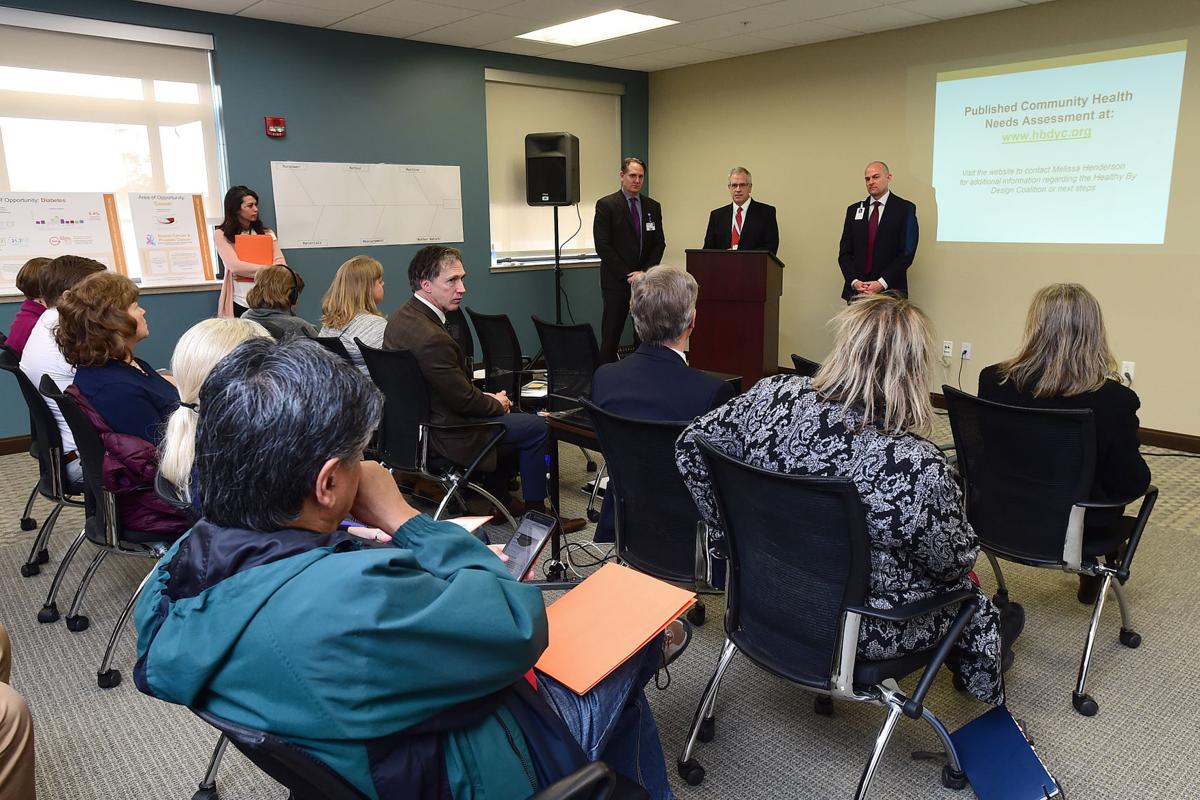 In February of this year, which seems about a decade ago, the Community Health Needs Assessment Report gave the community a snapshot "selfie" of our overall health.
While some parts of the assessment report were encouraging (Billings is far below the state average for number of people without health insurance), perhaps the most concerning statistics were those dealing with mental-health needs.
Since that report came out, obviously, Billings has been wrestling with other health care issues. But now it's definitely time to take a hard look at Billings' mental-health situation.
According to the survey, 20.2% of adults in the county have experienced "fair" or "poor" mental health. That's an alarming rise from the 13.4% reported in the 2017 survey. Almost exactly mirroring those statistics, some 21 percent of residents have considered suicide, compared with 14% in 2017.
Similarly, some 32.2 % of adults in the county have been diagnosed with a depressive disorder, compared with 25.3% in 2017 and 21.9% statewide.
And as Billings Gazette reporter Mike Kordenbrock reported, even though Yellowstone County has more mental health providers per resident than the state and national statistics show, the number of people surveyed who said they were unable to get mental health services within the past year increased to 5.1% compared to 3.5% in 2017. 
The report, sponsored by Billings Clinic, St. Vincent Healthcare and RiverStone Health, notes that "among the small sample of those reporting difficulties, cost and availability were predominant reasons given."
This is the public-health equivalent of a three-alarm fire and it is a communitywide plea for help.
We are fortunate to have the very best health care infrastructure of any city in our state. We are more fortunate than many cities, in Montana and across the country, because we have resources that can be brought to bear.
Other "areas of opportunity" identified by the report include access to health care, cancer, diabetes, heart disease and stroke, infant health, injury and violence, nutrition, physical activity and weight, potentially disabling conditions, respiratory disease, sexual health, substance abuse and tobacco use.
But mental health was perceived as a "major problem" by Yellowstone County respondents more frequently than any other health issue.
We have been awed by the incredible community collaboration that has been mobilized to attack COVID-19.
A similar effort on the part of state and local health officials is required to tackle mental health issues. We believe an all-hands-on-deck approach is needed and we would welcome a community-wide, all-jurisdiction conference to identify a plan of action, as would be done with any other health crisis of this magnitude.
As a community, we need to  remove the stigma of mental-health treatment and make it far more available to all of our citizens.
We absolutely can do this. Let's get after it.
Catch the latest in Opinion
Get opinion pieces, letters and editorials sent directly to your inbox weekly!