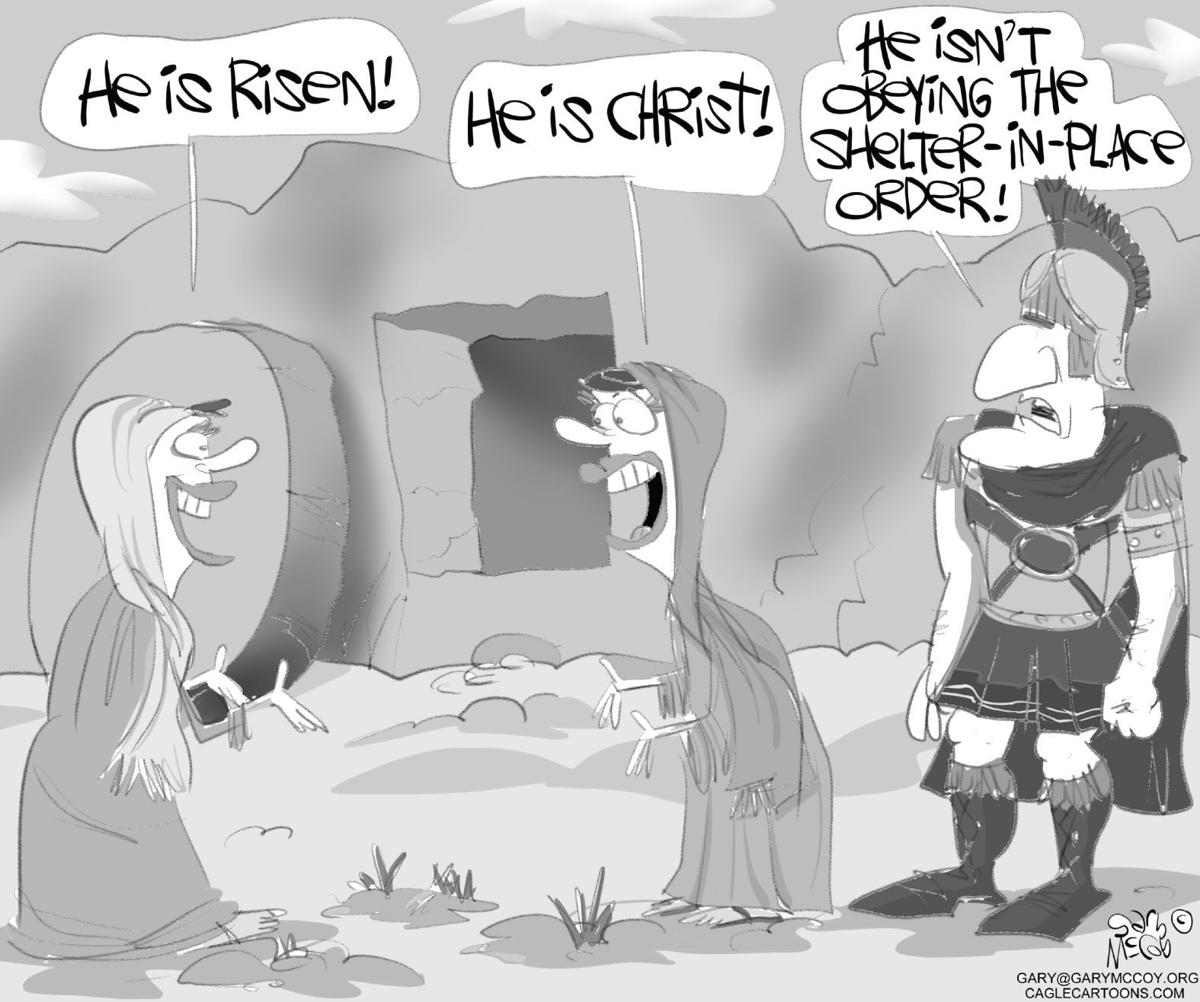 Today is Easter, and that means that Christians around the city, state, nation and world will be celebrating new life through resurrection.
It may be a bit hard to get into the Easter spirit when churches are closed, travel has almost stopped and large gatherings have ceased.
Just as Easter 2020 has changed for so many of us, the message is still the same. And that message is that we will rise again.
As Gov. Steve Bullock did the necessary and the very much expected and extended the shelter-in-place order through April 24, we continued to feel anxiety, uncertainty, frustration and even desperation. We cannot help but ask the questions: When will life return to normal, and what will that new normal look like? 
We miss going to work and our friends there. We miss the paycheck. We yearn for a time when even sitting in a coffee shop seemed so normal that we hardly gave it a second thought. We have found a new appreciation for teachers and even our children seem to miss school.
For some of us, the term "Zoom" was virtually unknown or described moving quickly. Today, it's the way we connect to the rest of the world as we socially distance ourselves.
If you haven't gotten a chance to get out and enjoy parks or trails, do yourself a favor and experience some of the best use of taxpayer funds you can imagine. We have never seen so many dogs getting their daily walks as we have recently. That's good for humans and their best friends.
There's no escaping the fact that beyond the economic damage being done by this necessary shutdown, it's not much fun being isolated from family and friends. Freedom doesn't mean much when you can't go anywhere.
In other words, this whole thing just sucks.
Yet, we also know that this community is strong and Montana is resilient. We will rise again. Once shops can open and people return to work, we will rebound and pull together. 
We've already heard so many wonderful stories of people pulling together. Masks are being made by 3-D printers. Folks are fostering homeless pets. Family members are transporting toilet paper long distances just to make sure everyone gets by. 
If anything, Billings' recent social phenomenon, the howl at 8 p.m., nightly is a great reminder that we're in this together. Though we have to remain apart physically, the waves of howling to support health care workers is also a poignant reminder of the togetherness of this community. 
And when things reopen and restart, we hope that the same community ethos and spirit that has brought out the best in people during these difficult times remains. We hope that folks continue to practice the acts of kindness after the shelter-in-place order is lifted.
When leaders talk about the world changing after the coronavirus, they are often discussing how school lessons are delivered; or what will happen to public gathering spaces and events; or even how people work from home. However, we hope that places like Billings are transformed because of the compassion and generosity that begun during this trying time. We hope that we can tell about the time we all had to stay inside, not travel. And when — years down the road — we tell about COVID-19, we can recount stories of how we beat boredom. We can tell about what we craved, and what we did as soon as life resumed. 
Most of all, we hope people can share stories of how family and friends, neighbors and strangers banded together to simply survive the pandemic.
In these days that seem to blend and blur together, it's important to remember the message of Easter, about new life and resurrection. 
Billings and Montana: We will rise again. 
Catch the latest in Opinion
Get opinion pieces, letters and editorials sent directly to your inbox weekly!