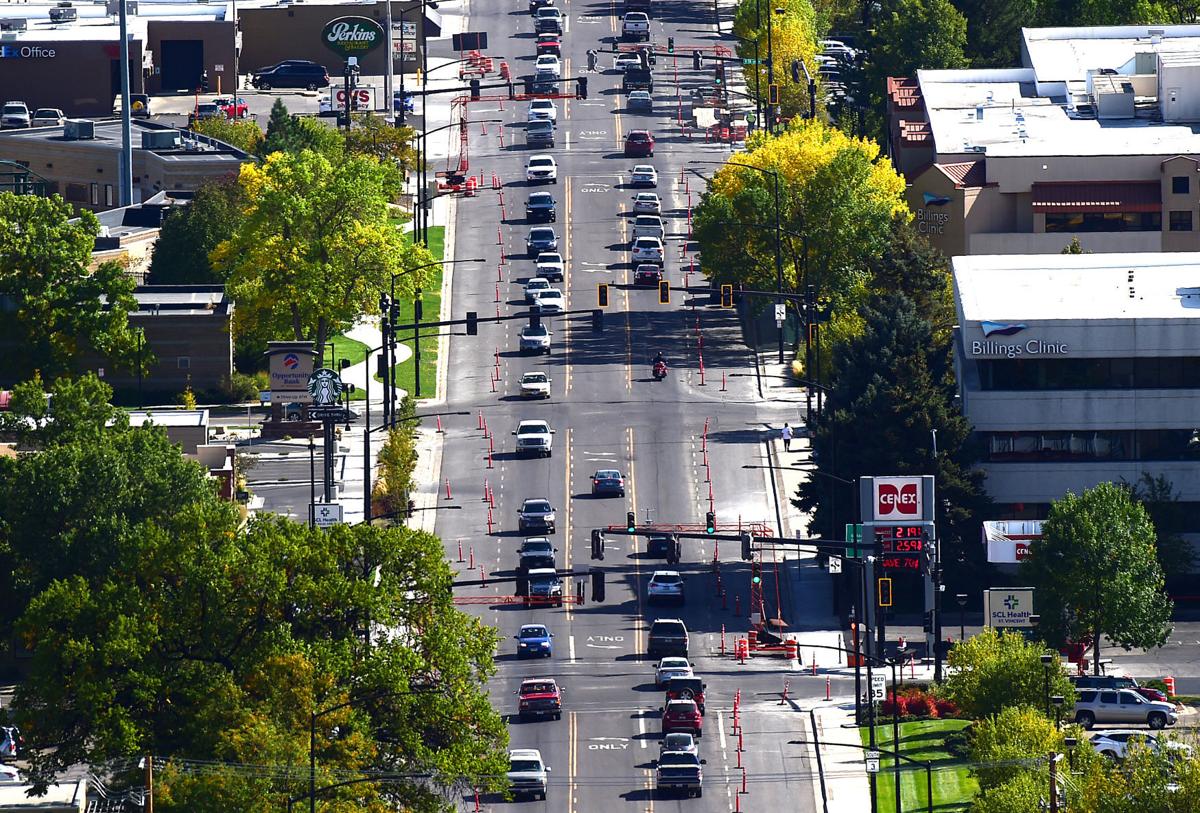 How long, MDOT, how long?
The Montana Department of Transportation's 27th Street Improvement Project has made the experience of navigating Billings' downtown roughly like exploring the Egyptian Labyrinth.
It is not going to be over any time soon.
No, even though it seems like it, the project has not been under way since the turn of the century. Construction started in September 2019 and resumed after a winter break in April of this year.
The electrical and sidewalk work, which consists of providing wheelchair access at each intersection with curb upgrades, replacement of existing streetlights with LED lights, and replacement of signals at 11 intersections, began at Montana Avenue and has moved north in one- and two-block increments.
What's been done so far, though, is really preliminary to the main event — milling and repaving approximately three miles of asphalt from the 27th Street Bridge over I-90 to south of the Airport Road roundabout.
That work was scheduled to be finished this fall, but it certainly appears likely that the project will stretch into a third year before the extensive roadway rehabilitation is complete.
We know it's for the best. The work will enable wheelchair access throughout downtown and greatly improve safety. And certainly the patched and bumpy road surface is ready for milling and the overlay of new asphalt.
But to impatient downtown drivers, the process feels like forever.
If downtown businesses can survive both COVID-19 and the Improvement Project, they will deserve all the customers Billings can possibly provide in the years to come. We wish them the best, thank the construction crews for their great work, and most of all wish heartily for this year to be over.
Catch the latest in Opinion
Get opinion pieces, letters and editorials sent directly to your inbox weekly!