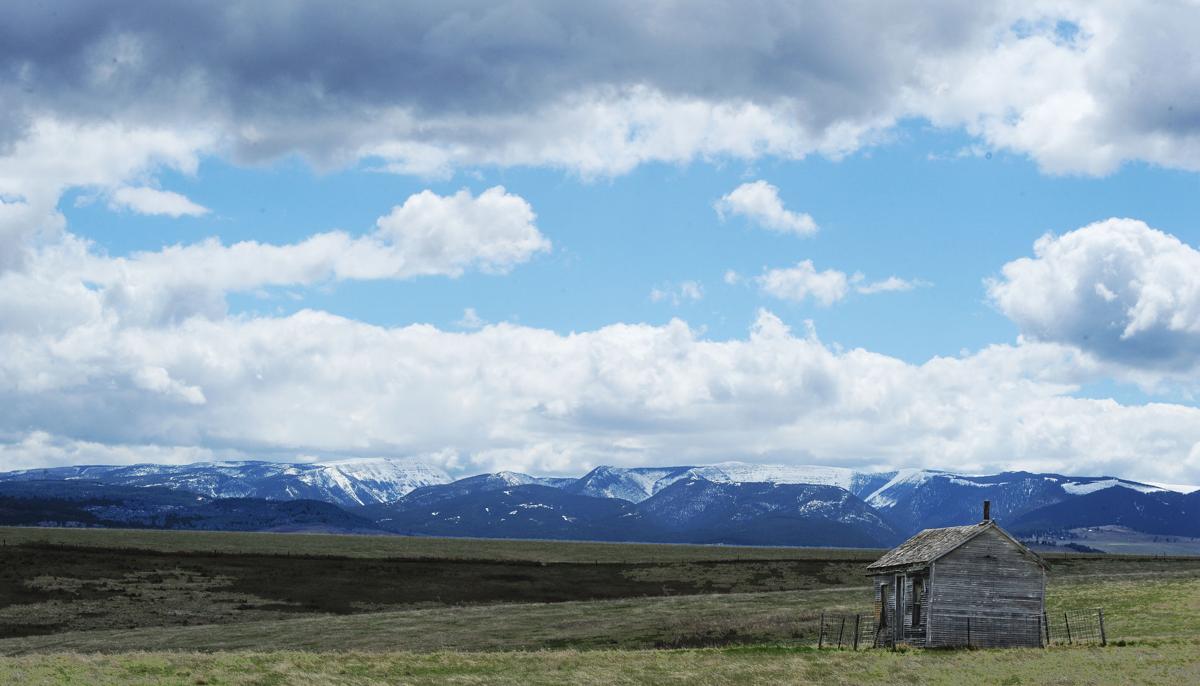 On Friday, the Helena-Lewis & Clark National Forest announced final approval of the Record of Decision for its Forest Plan.
Most notable in that mouthful of federal paper is the fact that the approved plan officially recommends permanent wilderness status for the Big Snowies Wilderness Study Area, 98,000 acres of incredibly wild country, part of a geologically unique mountain range in the center of Montana that serves as a water source for an enormous surrounding area.
Of the million acres of WSAs in Montana, there is no more precious place.
Nobody can ever accuse the Forest Plan process of not being thorough. There was extensive opportunity for public comment and indeed, hundreds of comments were received from Montanans urging the Big Snowies WSA receive permanent wilderness designation.
Yet even as the Forest Service decision was made official, the Big Snowies WSA is facing a serious threat:
Just a few days earlier, Montana's junior senator, at a hearing of the Senate Environment and Public Works Committee in Washington, announced his intention to introduce a bill to release hundreds of thousands of acres of WSAs from wilderness study status. He didn't specifically mention the Big Snowies WSA — but he certainly did in 2017, when he introduced an ultimately unsuccessful bill to remove the designation from several WSAs — specifically including the Big Snowies.
The context in which Daines announced his intention to introduce another WSA bill is also important. The subject of hearing at which he spoke was the Blackfoot-Clearwater Stewardship Act, a bill introduced by his Montana colleague, Sen. Jon Tester. The bill, the product of literally decades of discussions with stakeholders (including timber-industry, ranching and motorized-recreation advocates), would add about 80,000 acres to the Bob Marshall, Scapegoat and Mission Mountains wilderness areas, protecting the four most important tributaries to the Blackfoot River.
While he praised the "collaborative efforts" of the Blackfoot-Clearwater stakeholders, he basically took the BCSA hostage. He said that he would only support its passage if it were tied to his as-yet-unseen bill to release hundreds of thousands of acres of WSA lands.
We disagree with Senator Daines on both the specifics of his action and the way he chose to do it. The BCSA should not be "horsetraded." Either he believes in the work that was done, and believes in keeping these important parts of Montana's public lands wild and public, or he doesn't. To tie the fate of the BCSA to making many other wildlands in Montana open to industrial development is a cynical ploy that reveals Daines' lack of commitment to the work his constituents have done.
"I want to be clear that I support wilderness designations when they are fully supported by the local community, stakeholders, and the best available science," Daines said.
Well, local support for both the BCSA and the Big Snowies WSA's wilderness designation is thoroughly documented.
The local groundwork has been completed on both of these well-deserved wilderness projects, Senator. Honor your constituents enough to reflect their true wishes in the United States Senate.
The Montana Standard editorial board includes Publisher Anita Fasbender, Local News Editor Kristie Constantine and Editor David McCumber.