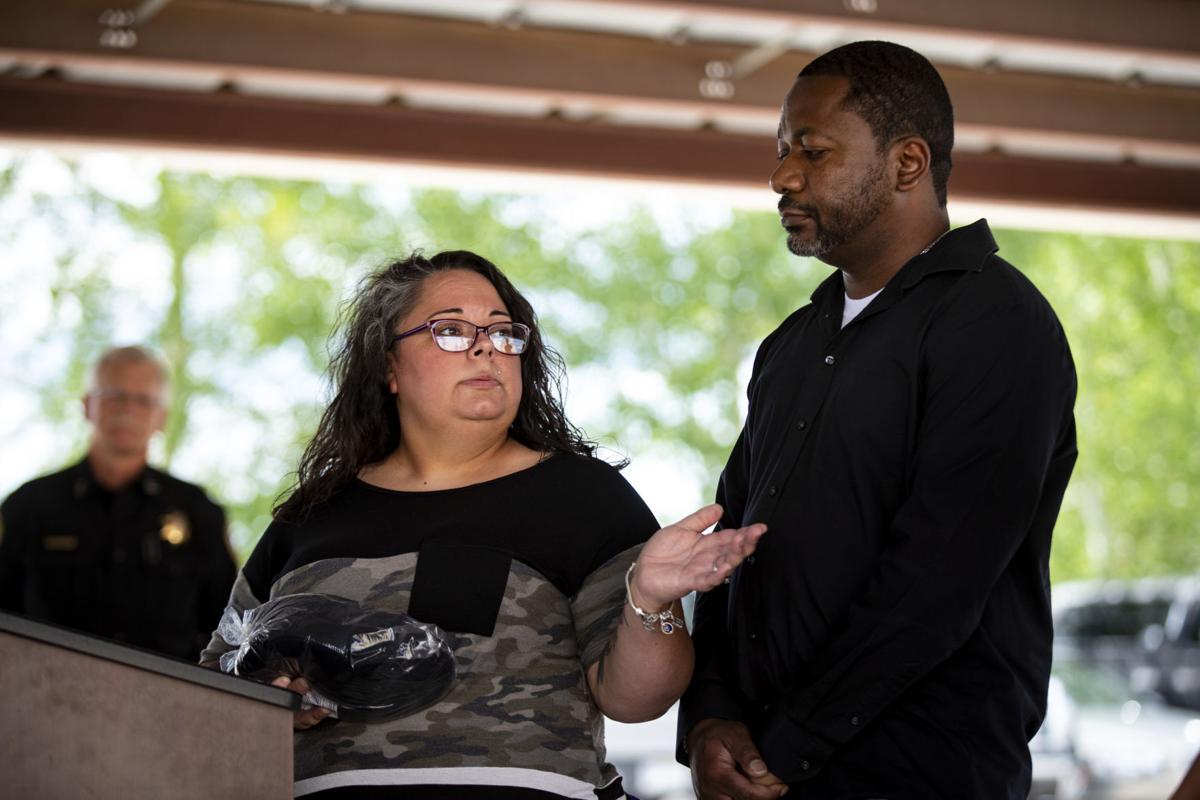 We were hardly into the new year when chaos and death fell upon our United States Capitol and the people inside. During a Jan. 6 rally in Washington D.C., Donald Trump called for his supporters to storm the Capitol because he was upset at being unable to overturn his defeat in the 2020 presidential election.
Thousands of his obedient supporters marched to the Capital to disrupt the Electoral College vote and to prevent the formalization of Biden's win. Trump supporters pushed through police lines and broke into the Capitol intent on kidnapping, harming and possibly even killing members of Congress.
Many Trump supporters have tried to compare this riot and their acts of violence to the protests organized by Black Lives Matter and People for Black Indigenous People of Color groups in 2020. That comparison is ridiculous, because BLM and People for BIPOC protests were held to honor the lives of the many BIPOC people who have been ruthlessly murdered while unarmed.
The riot by Trump supporters was basically because a grown man threw a tantrum about losing the presidential election. The rioters intentionally went in to cause bodily harm. Also, when it comes to the BLM and People for BIPOC protests, more than 93 % of the gatherings were peaceful and were assembled to fight for basic human rights. They were also to fight against public and police brutality against BIPOC people and to bring awareness of the blatant racism that exists all around us.
Seemingly in Billings and many other communities around Montana, people refuse to believe that racism exists. They consistently say that "left-wing extremists" are trying to cause a divide in not only our state, but the country as well, when in fact all parties have racist people in them. It's very discouraging that certain people don't acknowledge that racism is a huge problem in Montana. These people choose to ignore the struggle and challenges that people of color face daily because of the color of their skin. They don't realize, don't care to acknowledge, or they truly do not care that people of color are constant targets of hateful speech, violent actions and institutional racism. They don't understand what it's like to be followed or fear for your life while doing basic everyday activities like shopping, driving, or walking down the sidewalk for exercise, because people will negatively judge you by the color of your skin.
Growing up in Montana as a mixed-race person (1/2 LatinX, 1/2 white), I was called racial slurs, made out to be a "joke" with stereotypical comments based on my race, and made fun of because I "looked different." I know personally that racism and violence happen here and often have seen and heard it all my life. My black husband can't even walk our dogs without people yelling the "N-word" at him from their vehicles and then speeding off. It seems like, in these last few months, since Trump has lost the election, people are being even more blatantly hateful and angry and showing their racism even more aggressively and vocally. As the president of People for BIPOC, I have had several people tell me they have been targeted by racism and violent behavior simply because of the color of their skin. People at well-known businesses have been attacked by customers vocally. They have had customers put racist propaganda in their personal items and customers have put a black plastic doll with a noose and hung it from a fixture in the store.
We as BIPOC people are worried to be out by ourselves. It's so important for our allies to show they are with us and that they stand for us. If you hear someone being verbally attacked, please say something. If you see a person being attacked, please help them in any way you can. Also, if a BIPOC person just needs someone to listen, walk with them or give them a ride, please make yourself available. Please help stop the cycle of violence, hatefulness and negativity. If we stand together, we can be part of making a change.
— Amber Palmer is a wife and mother of two children and has lived her entire life in Billings. She is president of People For BIPOC and a board member for Walk With Me and Not In Our Town Billings. She is working hard to bring unity to our community.