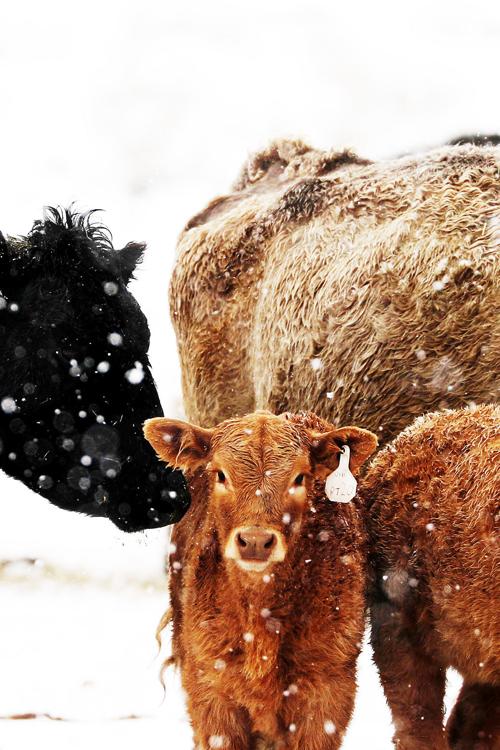 Can Congress address the mess Montana ranchers find themselves in?
I guess we'll find out. Congress sure helped get them there.
Montana Democrat Sen. Jon Tester is in the minority, but he has sufficient seniority to move the needle in the world's greatest deliberative body. Right now, he's pushing several measures that might help, including:
- A bill, cosponsored with South Dakota Republican Mike Rounds, to allow state-inspected processing facilities to sell across state lines. The bill is being touted as a way to reduce the meat production bottleneck referred to recently in this space, giving ranchers additional opportunities to bring their cattle to market;
- A bill, cosponsored with Iowa Republican Sen. Chuck Grassley, that would require packers to buy at least 50 percent of their cattle via spot payments. It's intended to decrease the market's dependence on packer-manipulated formula pricing. That pricing has resulted in a situation in which one expert estimated this week that packers are making $2,000 a head while ranchers lose $500 per head, and consumers pay some of the highest prices ever.
- A push to reinstate mandatory country of origin labeling (COOL) for meat products. The labeling was repealed by Congress in 2015 in the face of threatened tariffs from the World Trade Organization. We believe it's time for Congress to reinstated it, and U.S. trade officials to fight to make it stick. Not only would mandatory country of origin labeling give Montana beef producers a rightful advantage at the retail level — it also would give customers confidence about what they buy — a confidence they cannot have now after revelations of horror stories like rotten Brazilian beef treated with an acidic masking agent and exported, and foreign beef being mixed with USDA inspected beef to make hamburger. Unfortunately, the fact this measure is structured as a resolution instead of binding legislation is an indication of how far there is to go on this issue, making it doubtful this Congress will act.
Montana's Republican Senator Steve Daines has signed on to the COOL resolution, which is more good news.
We suggest that two things need to happen.
- First, Montana's delegation should bring a field hearing to Montana so senators can hear directly from ranchers and Montana processors. It could be the Agriculture Subcommittee of the Senate Appropriations Committee, which Tester sits on, or it could be a subcommittee of the Senate Finance Committee, on which Daines sits.
- Second, we believe the best short-term fix would be to increase Montana slaughter capacity. The state has far too little now, and the reasons for that are entirely bureaucratic, having to do with USDA's obeisance to the four giant meatpacking companies that dominate the industry. Plants that are now only licensed to do custom processing could dramatically increase their capacity if regulation changes sought by both the delegation and Gov. Steve Bullock are granted by USDA, which so far has shown no inclination to take this key step.
Catch the latest in Opinion
Get opinion pieces, letters and editorials sent directly to your inbox weekly!