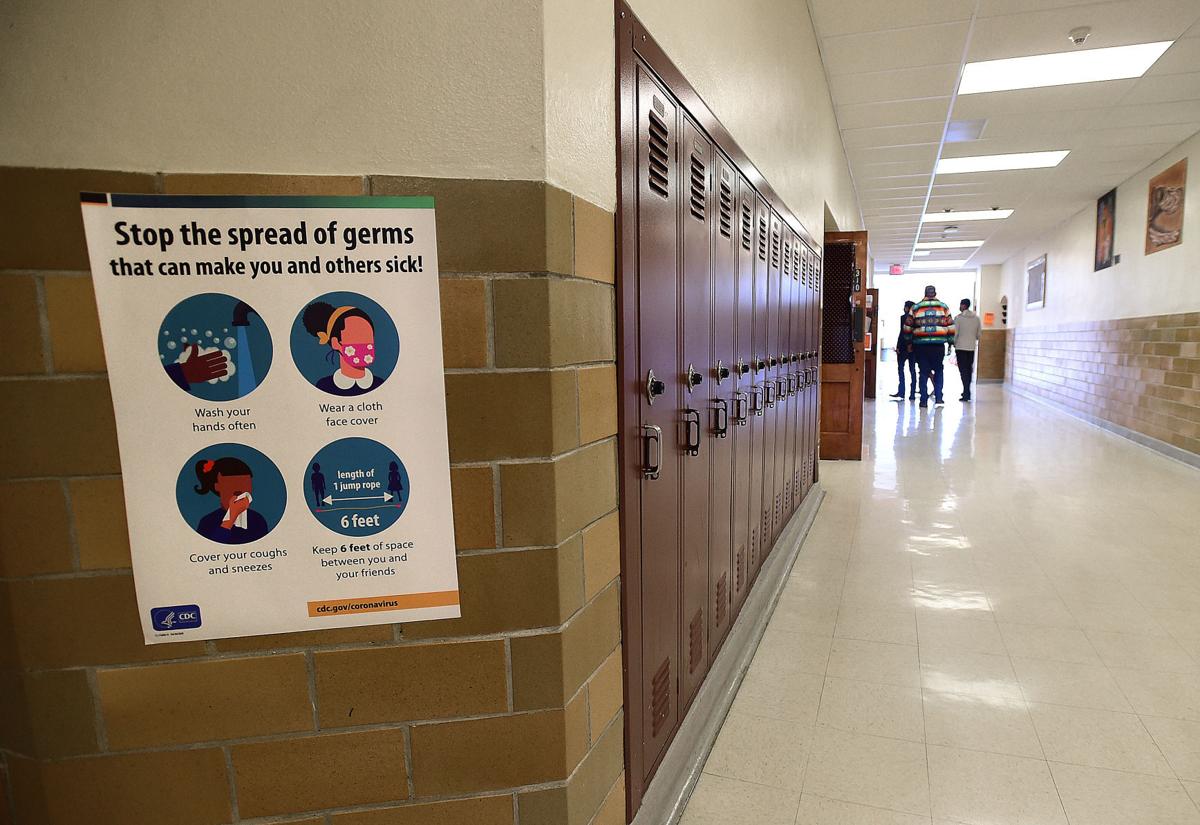 Many schools across the nation and state have successfully remained open for in-person learning during the COVID-19 pandemic by following a multi-layered approach to protecting students, teachers, and staff. There is growing evidence that when schools follow COVID-19 mitigation strategies, such as those outlined by the Centers for Disease Control and Prevention and American Academy of Pediatrics, a significant increase in community transmission or in-school transmission rates is not generally realized.
This evidence should encourage educators and school systems to continue these best practices to keep their students, staff, and communities safe while the COVID-19 pandemic is ongoing.
Universal cloth face coverings (masks) are one of the critical recommended mitigation strategies to keep schools safe. Further, there is mounting evidence about the importance of masks in reducing COVID-19 transmission in multiple settings, including schools. A recent CDC study of 397 children in Mississippi found that in-person school attendance was not associated with COVID-19 infection, unless masks were not consistently worn by students and staff.
Masks protect both the wearer and those with whom they come into close contact. The vast majority of students in our community, across the nation and around the world, safely and effectively wear masks without evidence of harm.
Although vaccination will eventually lessen the impact of COVID- 19 in our community, universal masking remains essential. We do not fully understand how vaccination affects transmission of COVID -19, but we do know that children under the age of 16 are unable to be vaccinated at this time.
Nationwide and locally there has been a significant decrease in the prevalence and spread of other common respiratory viruses, such as influenza and RSV. Experts attribute this reduction to the adherence of universal masking and other mitigation strategies employed in schools and communities. For these reasons, the CDC, along with multiple other public health, education and pediatric health experts, recommends universal masking in schools as the best practice.
We strongly recommend continued universal mask use by all students and staff, regardless of whether universal masking is mandated in other public areas of our community.
Shaun Harrington, president of Billings Catholic Schools, and Dr. David Higgins, Billings Clinic pediatrician, submitted this commentary on behalf of the Yellowstone County Unified Health Command Medical Technical Team and School Interest Group. Members of the UHC team include local health care, public health and disaster preparedness professionals. The School Interest Group includes local educators and children's doctors.