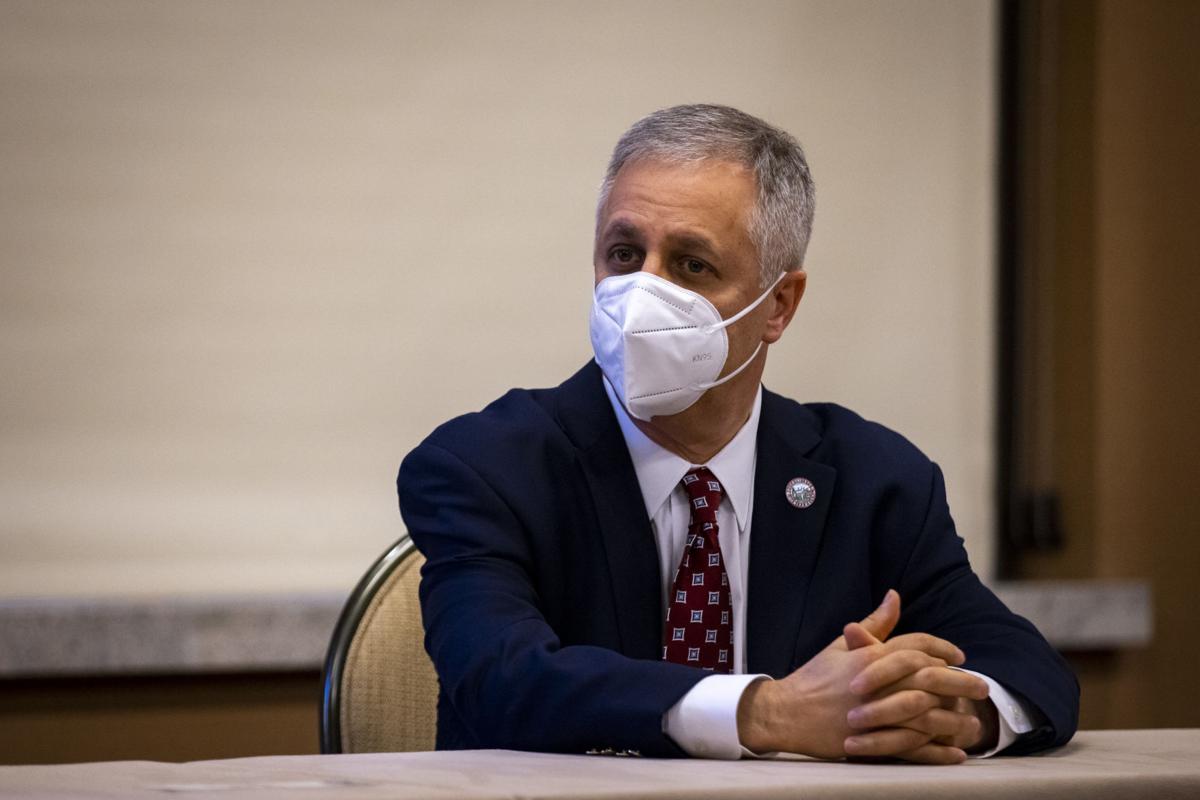 At Rocky Vista University (RVU) our mission is to educate and inspire students to become outstanding physicians and to meet the diverse healthcare needs of tomorrow. Our proposed Montana College of Osteopathic Medicine (MCOM) is designed to meet the significant need for additional dedicated medical education in the region.
We are grateful for the strong support within the community we have received to date. In fact, RVU began developing a Montana campus at the invitation of the medical and business community in Billings. This support extends to major hospital and healthcare systems in Billings and elsewhere in the state and the region, where we have already secured all the physician teaching commitments required to provide the clinical training needed for students.
There is a profound shortage of physicians, especially in rural regions of Montana and in primary care disciplines. RVU was recently ranked by the US News and World Report as No. 8 in Most Graduates Practicing in Rural Areas, No. 29 in Most Graduates Practicing in Primary Care Fields and No. 45 in Most Graduates Practicing in Medically Underserved Areas. We want to utilize the expertise that brought about these outcomes for the benefit of Billings, and greater Montana.
We will be deliberate and thoughtful with our development timeline in order to facilitate a smooth transition into the community. If approved by the Commission on Osteopathic College Accreditation, the first class of 80 RVU students would come to Billings in the summer of 2023, and the first round of clinical training would begin in July 2025. In our experience, this is an appropriate pace for any necessary build out of medical education – one that allows collaborating physician educators a chance to work with RVU on both clinical education and post-graduate residency development.
While some of the clinical rotations will be in Billings at various facilities who have agreed to participate, many are in other locations as well, including surrounding states, so there is balance throughout the region. We will work with each physician who would like to partner with the school to provide the necessary faculty development resources to help them teach the next generation of physicians effectively and efficiently.
Another essential part of growing a region's medical education infrastructure and attracting and retaining new doctors is post-graduate residency development. RVU, unlike prior medical school proposals in Montana, is actively working to support the development of new residency programs and support in-state physician retention. RVU has a strong record of establishing or assisting healthcare facilities in developing residency programs having helped create 18 new residency programs yielding 327 residency positions to-date. We will use this experience to add post-graduate residency positions in Montana.
Importantly, we believe MCOM will complement the successful allopathic medical WWAMI program, to help meet the region's growing need for doctors and access to top quality medical care. Montana is a fast-growing state and medical education solutions that may have been sufficient decades ago can be enhanced with MCOM's additional capacity. The WWAMI program serves 30 Montana students each year. But many more want to go to medical school. That means many talented young women and men of Montana have previously had no choice but to attend medical schools outside the state, making it less likely that they will return to practice in Montana.
Starting a medical school is a huge financial and operational commitment to the region, and RVU is fully prepared to devote the resources necessary to develop the school without any taxpayer assistance – building an institution that will continue to serve Billings and Montana for many decades to come. The bottom line is that the proposed Montana College of Osteopathic Medicine will be good for the citizens of Montana, Yellowstone County and particularly Billings. It will give Montana students an opportunity to pursue their dreams of becoming physicians and serve their local communities.
We look forward to the privilege of working directly with the entire Montana medical community and its leaders in healthcare and medical education, as we have done so successfully in Colorado and Utah.
David A. Forstein, DO, is provost of Rocky Vista University.