When you read about another death in the COVID-19 pandemic, what do you see? Do you see another statistic, one among many? Do you, in your min…
October is National Long-Term Residents' Rights Month, a time to acknowledge the contributions and sacrifices many long-term care residents ha…
The legalized use of tobacco should be a lesson to us all. 1,600 adults die each year from their own smoking in Montana. 19,000 kids now under…
I attended the last show, "Driving Miss Daisy," at Billings Studio Theatre and was very impressed with how they handled everything. The seats …
In May, Montana received $1.2 billion in COVID relief funds. Gov. Bullock has the responsibility to disperse the money. He appointed a 24-memb…
I was surprised to see that Sen. Steve Daines came to Cheyenne country. He was shown to be at the Little Wolf Capital Building, aka tribal off…
Really, Gazette? Rosendale? Gianforte? You "hope" the state won't follow Kansas and Oklahoma down their right-wing ratholes? Let's all hope th…
To the lady who wrote to The Gazette saying she couldn't find any positive campaign ads: Google Steve Bullock's family campaign ads. You shoul…
Rep. Greg Gianforte has alarming views on Social Security and retirement. Last time he ran for governor he stated, "How old was Noah when he b…
Thanks to the reckless and shortsighted trade tactics coming out of Washington, D.C., our relationships with other countries have become strai…
In this day and age, most politicians are all talk and little action. So, if you want a good indication of what someone will do when they reac…
Multimillionaire Sen. Steve Daines has shown time and again he is more interested in looking out for the interests of his corporate donors rat…
Kurt Alme, the well-respected U.S. Attorney General for the Billings District, published facts and data for the reasons to defeat I-190 and CI…
As a spouse of a military veteran who served 28 years, I felt like I had an obligation to set the record straight about Troy Aikman and Joe Bu…
It did not have to be this way: fires burning millions of acres, powerful hurricanes, devastating floods, flora and fauna dying out, our drink…
As one who has spent his entire career in advertising, I am ashamed to admit that political advertising has hit a new low in the current elect…
The future of hunting opportunities in Montana depends on working with landowners to ensure we protect and expand access to high-quality publi…
Wake up, Yellowstone County!
One of the most recent memories I have of Montana politics was not a partisan advertisement or debate. It was when Gov. Steve Bullock visited …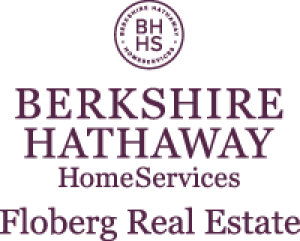 Susan B. Lovely - Berkshire Hathaway Home Services Floberg Real Estate
We have some high stakes election contests this year. It's time to consider what kind of Montana we want. I want an economically healthy Monta…
Just turned on the evening news to watch during my evening dinner. Now the dinner is getting cold, as the news is chilling.
COVID-19 continues to ravage America.
We write this letter asking you to join us in re-electing Justice Laurie McKinnon to the Montana Supreme Court. For our democratic institution…
President Trump and Sen. Daines can spin the current Supreme Court controversy however they want, but Sen. McConnell and Republicans robbed Ob…
Waving a flag and saying they support the police (while quickly and quietly passing a bill that allows criminals to have guns) isn't helping t…
When I graduated from college in 1965 I faced the possibility of being drafted. The draft lottery did not commence until 1969. Because I had a…