A petition from eight Sweet Grass County landowners to ban motorized boats on the Boulder River will be considered under Montana Fish, Wildlif…
Yellowstone has a lot to offer visitors, from its world-famous hydrothermal features to its vast array of wildlife and breath-taking scenery. …
The defendant was allegedly searching for Forrest Fenn's treasure when he was found digging in the Fort Yellowstone Cemetery. He has pleaded n…
On the tourist's charismatic megafauna checklist, logging a mountain goat doesn't present much of a challenge.
Jeff the Nature Guy explains the Species Survival Program (SSP) that ZooMontana is a part of, all while hanging out with the zoo's red pandas.
The deer and elk rifle season opens on Saturday across Montana with temperatures forecast to be fairly chilly as an arctic cold front sweeps i…
If eating vegetables like broccoli gives you gas, you may be able to relate to the hoatzin.
Canyon Ferry: Cold weather kept most anglers off the water, but those that got out found good rainbow fishing throughout the reservoir. Shore …
The five-member commission is appointed by the governor. It has final say over major Montana Fish, Wildlife & Parks' decisions including h…
One of Montana's most popular state parks, Lake Elmo in the Billings Heights, should be drained before next winter to kill off invasive Asian clams.
Only days before the opening of the big game rifle season, Montana Fish, Wildlife & Parks reported 18 deer killed in October had tested po…
The Fresno Reservoir walleye population seems healthy according to Montana Fish, Wildlife & Parks' staff recent netting surveys.
The court decision could place similar public land management plans approved in Wyoming on the line.
Yellowstone National Park officials are proposing an earlier opening date and later closure at the East Entrance for snowmobiles and snow coaches.
North Dakota's Game and Fish Department is offering license refunds to more than 9,000 deer hunters due to an outbreak of disease in western N…
Following a dose of rain and snow, Yellowstone National Park has dropped its fire danger level to moderate after a scarily dry fall.
While women hunter numbers in Wyoming declined ever-so-slightly from 2018 to 2019, they're still the fastest increasing demographic, said Kath…
Four graduates of Montana State University's Science and Natural History Filmmaking program have received a national Emmy for documentary cine…
The presence of smallmouth bass in Cottonwood Reservoir was confirmed by a Montana Department of Fish, Wildlife & Parks biologist this spring.
Yellowstone National Park may be well-known for its role in rebuilding populations of large mammals like grizzly bears, wolves and bison, yet …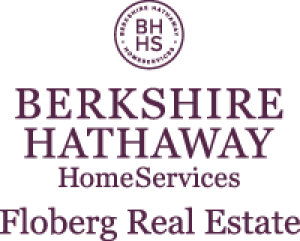 Susan B. Lovely - Berkshire Hathaway Home Services Floberg Real Estate
A petition to ban motor boats on the Boulder River has been generated by adjacent landowners and presented to the Montana Fish and Wildlife Co…
The mountain town of Lincoln is at the heart of a new collaborative proposal from citizens and interest groups hoping to shape the future of l…
Four more campsites have been added by the Bureau of Land Management to the 26-miles of the Blackfoot River Recreation Corridor.
Strong winds pushed a campfire out of its ring on Saturday night, igniting a small wildland blaze and destroying a trailer at Trail Creek Camp…
Sports like ice skating and ice fishing may be harder to do in the future.
Just like its larger neighbor to the north, Grand Teton National Park set a record for visitation in September, hosting more than 603,000 recr…
With the coronavirus infection rate steadily climbing this fall, will Eastern Montana businesses be wary of outsiders pouring in to hunt, poss…