Management of grizzly bears has long been debated in Montana and neighboring states of Idaho and Wyoming.
Spring is a quieter time in the park, with most services closed and some roads still inaccessible. And for some, that's the best time to be there.
Free use permits are available for mushroom collecting on national forest lands for the 2021 season, which runs through Sept. 30.
In announcing Gianforte had signed the bill, the governor's office released a companion letter it said is in response to "misinformation sprea…
A logging project west of Yellowstone National Park in the Custer Gallatin National Forest has been halted.
When a Boise man reeled in an Idaho state-record steelhead, he also hooked a passel of controversy.
Hyalite Road south of Bozeman will open for the summer season on Sunday, May 16.
Yellowstone Volcano Observatory scientists investigate many aspects of the Yellowstone volcanic system, including the incredible geysers that …
For Helena angler Trevor Johnson, it is the allure of the unknown that has always inspired his passion for fishing.
A grizzly bear was euthanized Wednesday by the U.S. Department of Agriculture Wildlife Services after it was confirmed to have killed a cow in…
Users of the Mystic Lake area will experience traffic delays along West Rosebud Road beginning this month.
As weather begins warming and campgrounds start opening, the Shoshone National Forest is reminding visitors to recreate responsibly by plannin…
U.S. officials said Thursday that they will try to stamp out wildfires as quickly as possible this year as severe drought tightens its grip ac…
"Montana is a state of the Union. And here, in a lovely valley surrounded by high mountains, are the Red Rock Lakes, which nature has designed…
Few high points in Montana offer a view as filled with history and scenery as Fort Rock at Missouri Headwaters State Park.
Weather permitting, Yellowstone National Park's South Entrance and adjoining roads will open on Friday, May 14, at 8 a.m.
Montana Pikemasters has three big events on tap in the month ahead.
Hurricanes are devastating storms with winds that can blow at speeds of more than 74 mph.
A new Forest Service management plan to guide livestock grazing on the east side of the Paradise Valley has been developed to continue to keep…
Construction will start this spring to address erosion problems at two south central Montana fishing access sites.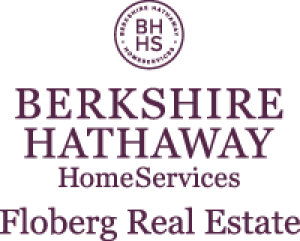 Susan B. Lovely - Berkshire Hathaway Home Services Floberg Real Estate
While runoff has started, other fishing opportunities begin on Saturday. 
The Biden administration announced Tuesday it will consider a ban on new mining on large expanses of public lands in Western states to protect…
Nearly half of the wild spring chinook populations in the Snake River Basin have crossed a critical threshold, signaling they are nearing exti…
Montana Fish, Wildlife & Parks is taking public comment on a proposal to create a new fishing access site on the Marias River at the Highw…
The Yellowstone Bowmen will hold a fun shoot at the club's range between Laurel and Park City on May 16.
There will be a buffalo rifle gong match on Sunday, May 16, at the Yellowstone Rifle Club, 7212 Molt Road.