In a time when traveling and gathering in large groups have become potential public health risks due to COVID-19, a growing number of search a…
Turkey hunters in southeast Montana will have access to 50 Block Management Areas in Region 7 when the gobbler season opens on April 11 and co…
A skier has been found dead a day after an avalanche in northwestern Wyoming.
"We're hoping this thing will take its toll, we'll get through it and get back on the water."
Chinese paddlefish are believed to now be extinct.
Welcome back to an unusual start to the 2020 fishing season.
Bighorn Canyon National Recreation Area has closed all of its facilities near Fort Smith to recreationists, including its boat ramps on the Bi…
For many of us, being off work or out of school due to the coronavirus pandemic means an opportunity to go fishing. But should we?
After opening earlier than usual, staff at the Dillon watercraft inspection station already intercepted three mussel-fouled boats.
A man injured after an approximately 50-foot fall while rappelling in a remote area near the Stillwater River Trail was rescued over the weeke…
About 38% of the reservations at Gregory Lesky's Kampgrounds of America business in the Paradise Valley have been canceled in the wake of the …
Grizzly bears are repopulating areas of Montana that haven't seen them for decades, creating more conflict between livestock, people and bears.
Gov. Steve Bullock's stay-at-home order included multiple exemptions for essential services such as purchasing food or visiting the doctor. Bu…
It has been more than a week since our lives became dramatically altered.
In an ongoing court battle, a federal judge has ruled that the Custer Gallatin National Forest failed to properly analyze the impacts on elk h…
A Helena-based environmental group says it will sue the federal government for failing to consider illegal road use when analyzing impacts on …
The Bighorn Canyon Cal S. Taggart Visitor Center just outside Lovell, Wyoming, has been closed until further notice due to new coronavirus concerns.
The Custer Gallatin National Forest is the latest to close all developed recreation sites including cabins, campgrounds, group-use sites, picn…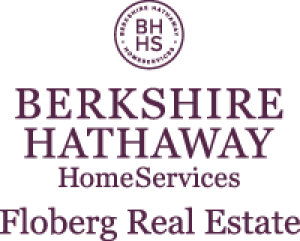 Susan B. Lovely - Berkshire Hathaway Home Services Floberg Real Estate
Yellowstone Caldera Chronicles is a weekly column written by scientists and collaborators of the Yellowstone Volcano Observatory. This week's …
With the season nearing its end, tribal hunters have killed more than 200 Yellowstone National Park bison this winter with another 267 shipped…
Wyoming's Shoshone National Forest will begin closing all campgrounds on March 27 citing "the health and safety of visitors and staff."
Following Montana Gov. Steve Bullock's directive Tuesday to continue the closure of public schools for at least two more weeks, Fish, Wildlife…
Game wardens with Montana Fish, Wildlife & Parks are seeking information on a bull elk that was found dead south of Ennis last week.
The deadline for nonresident hunters to apply for deer and elk licenses for and resident hunters to apply for deer and elk permits is April 1.
If the warmer weather has you thinking about traveling to your favorite camping site, you might want to call ahead.