Replacement of the Hawks Rest Pack Bridge has begun in the Bridger-Teton National Forest, and due to the nature of the work a helicopter is be…
Warmer waters mean that several rivers in southwest Montana will close to fishing during the afternoon.
With fire danger rated high, Yellowstone National Park had its first two wildland fires of the season this week.
Three sightseeing hot air balloons crashed this week in western Wyoming because of an unexpected downdraft during a freak storm, according to …
The Kootenai River is in the best shape of the year right now. Dry fly action is hopping all day.
Wildlife officials plan to poison the fish in a southwestern Montana creek and two lakes and then restock the water bodies with a native speci…
Montana Fish, Wildlife and Parks goes behind the scenes with a one-of-a-kind high school intern at a fish hatchery near Bridger.
GILLETTE, Wyo. — Game wardens want to find out who killed seven antelope in northeastern Wyoming.
Three sightseeing balloons crashed Monday in a popular western Wyoming tourist destination, injuring between 16 and 20 people, officials said.
Bighorn Canyon National Recreation Area's staff is again offering guided kayak programs this year on Bighorn Reservoir.
The pronghorn population in western North Dakota continues to rebound, and the state is making 1,790 licenses available in 15 hunting units.
Thermal features are dangerous, and not all have been photographed diligently throughout the decades. Scientists have developed a kind of 3D p…
Sunday's plans include mop-up around the fire edges, with 330 personnel assigned to the blaze.
The bear was male, weighed 125 pounds and had not had run-ins or caused problems with residents before, Montana FWP reported in a news release. 
Taking over the role of a vivacious predecessor, Danny Michael joked that he has big high heels to fill.
SPOKANE, Wash. — The U.S. government announced Friday that four huge dams on the Snake River in Washington state will not be removed to help e…
The Trump administration is proposing to define what land and water can be declared as "habitat" for imperiled plants and animals - potentiall…
New locking trash cans and an electrified fence cap an intensified effort to let bears prowling Highway 12 know they're not welcome around the…
Some may say hiking a shadeless trail in prime rattlesnake habitat in 90 degree heat wasn't the wisest choice. I say we hacked the system — we…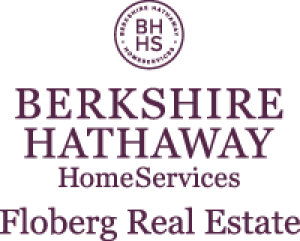 Susan B. Lovely - Berkshire Hathaway Home Services Floberg Real Estate
The coronavirus has prompted cancellation of a charity antelope hunt that has drawn teams of famous, powerful men to central Wyoming for over …
Chances are if you recreate in Montana you've shared the place with bears. Watching bears in their natural environment from a safe, respectabl…
Were you born in a hot month or a cold month? Are you a boy or a girl?
BILLINGS — Even with the heat, the Big Hole River is offering fantastic brown trout fishing. 
A Montana man was hospitalized Tuesday after being mauled by a grizzly bear in an abandoned barn, officials said.
Ben Fitzwater built his boat with what he had around the house, including a riding lawnmower and a beer keg.
The National Park Service is proposing changing rules for concessioners with the goal of promoting competition and improving the visitor exper…