Late in life, Brian Meyer found his people. They are hunters.
Zach Turnbull could barely make out the emaciated grizzly bear's inside-lip tattoo, and when he did decipher the digits — 168 — they just didn…
Yellowstone hosts thousands of thermal features which have diverse chemistries and origins. The most iconic features, like Old Faithful, have …
Jeff the Nature Guy visits with Bandy, an armadillo at ZooMontana that enjoys playing with the zookeepers, and enjoys belly tickles.
Hallie Zolynski is a believer in hands-on training, maybe to the extreme.
The final transfer of federal lands to the state of Montana to satisfy a debt owed since 1889 has been approved.
A decade after Montana resumed state management of wolves, including hunting and trapping seasons, management and legislation continues to be …
The governor-appointed and Senate-confirmed commission is the oversight board for Montana Fish, Wildlife & Parks. It is one of the highest…
Given its name and remote location, Rattlesnake Coulee may not seem like a place worth buying.
A Rexford man who was ice fishing drowned in Fort Peck Lake after the vehicle he was driving crashed through the ice north of Winnett, officials said.
A video highlighting Montana Fish, Wildlife and Parks' plans for wildlife management and access opportunities as they prepare for a busy year.
The allure of elk hunting, and its difficulties, often create some unusual tales.
Bears need baths too, but not to wash dirt from between their hairy toes. Instead, taking a dip in a cool pool of water helps the large, furry…
The victim was traveling in an enclosed ATV that completely submerged. His brother, who was riding with him, survived.
The tallest active geyser in the world has been erupting at a record pace since March 2018. Why are eruptions so energetic, what influences th…
Gov. Greg Gianforte has announced three nominees to one of Montana's most closely watched public bodies, the Fish and Wildlife Commission.
Wildlife advocates on Thursday asked a federal court to overturn a U.S. government decision that stripped Endangered Species Act protections f…
Montana Wildlife Artistry taxidermy is preparing a life-sized mount of an unusual bighorn ram. The base of the ram's horns measured more than …
Jeff the Nature Guy shows off the hundreds of Christmas trees dropped off for recycling at ZooMontana, and visits the takin to see how they'll…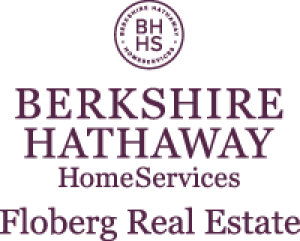 Susan B. Lovely - Berkshire Hathaway Home Services Floberg Real Estate
With air travel down, many Americans are hitting the roads during COVID-19. Assuming local regulations allow for it, exploring the outdoors ca…
Roos' work is legendary in both conservation and the outfitting industry.
The 16th annual Winter Wildlands Alliance Backcountry Film Festival is going virtual, allowing viewers to stream films from the comfort of home.
It would be the last hike of the season, Jessica Newton had excitedly posted on her social media platforms.
Add boating to the list of activities that saw a surge in sales and participation in 2020 thanks to the COVID-19 pandemic.
The fungus causes several problems, one of which is that it irritates bats, causing them to arouse early from hibernation and search for water…
There will be a buffalo rifle gong match on Sunday, Jan. 17, at the Yellowstone Rifle Club, 7212 Molt Road.