Montana Fish, Wildlife & Parks has limited traffic to walk-in only at its Voyagers Rest fishing access site northeast of Worden because of…
Montana Fish, Wildlife and Parks Region 6 game wardens are seeking information regarding two bull elk that were found shot and left to waste a…
Three Montana grizzly bear cubs that were orphaned in April have found a new home.
Water levels across the state have been dropping but are expected to rise again with the warmer forecast this week.
A U.S. judge has dealt another blow to the Trump administration's efforts to increase domestic oil and gas output from public lands, saying of…
A grizzly bear attacked and critically injured a man mountain biking near Big Sky on Monday.
Despite their size, cunning and fearsome reputation, there are a lot of things that can befall grizzly bears as they negotiate the perils of nature.
As Yellowstone and other national parks end a two-month shutdown due to the coronavirus, park officials are asking visitors to take simple pre…
Shame came in the form of wet clay.
Grizzly 399 was seen Monday pacing about 100 yards off the road along the banks of Pilgrim Creek, trying to find a safe spot for her brood of …
While air pollution in the U.S. has improved remarkably since the passage of the Clean Air Act, millions of people nationwide still live in co…
With no fanfare or even much public notice, Yellowstone National Park has opened its North Entrance at Gardiner to motorists traveling to Silv…
The fishing season opened on Saturday in Yellowstone National Park, but anglers will have to purchase their licenses at stores outside the park.
Such a bighorn sheep herd would rethink the risk-adverse metrics the state uses when transplanting bighorns, which focuses heavily on avoiding…
Visitors aren't pouring into Yellowstone National Park at high levels since the state of Wyoming allowed two of the park's gates to open Monday.
Between the old community of Forest Grove and East Fork Reservoir there's a gravel road that provides spectacular views of the Big Snowy Mountains.
A female visitor was knocked to the ground and injured by a bison in the Old Faithful Upper Geyser Basin after approaching the animal too closely.
The Environmental Quality Council will examine policies related to chronic wasting disease at its meeting May 27-28.
May 20 marked the second anniversary of World Bee Day. The day was created by the United Nations as a way to honor the important role bees pla…
Sixteen Shoshone National Forest campgrounds will open on Friday, May 22, ahead of the Memorial Day weekend.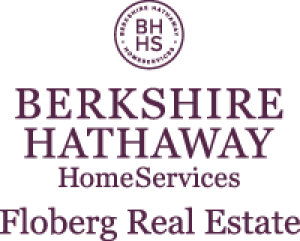 Susan B. Lovely - Berkshire Hathaway Home Services Floberg Real Estate
Wildlife Services, a division of the U.S. Department of Agriculture that annually kills thousands of wild animals across Montana, will at leas…
Acquisition of about 100 acres near Ennis that would provide access to O'Dell Spring Creek and Bear Creek is one of the topics on the Montana …
Mule deer populations are above average while whitetail numbers are stable across Region 6 in northeastern Montana, according to Montana Fish,…
The Montana Territory Peacemakers will hold a cowboy action shooting match May 23 at the Billings Rod and Gun Club pistol range.
Rain has made fishing conditions tough across the state. Water flows have risen and clarity has been compromised.
Initial test results have identified a white-tailed buck deer in Gallatin County as being suspect for carrying chronic wasting disease.