The aging top lift was nursed through last season but required a $35,000 investment in its gear box this year to get it running. The average operating budget for the ski area is about $15,000, said Austin Hart, operations manager for the small ski mountain.
"It's a big hit for us," he said. "That's the ski industry, though. Nothing is cheap."
Founded in the 1960s as the International Summer Race Camp, the ski area drops from the Beartooth Highway at an elevation of about 10,900 feet utilizing the Twin Lakes Headwall. In all, skiers and snowboarders can take about a 1,000-foot drop into 600 acres of lift-served terrain. It's a scenic setting that Hart called one of "the most difficult" places to run a commercial ski lift.
"It's so unique and different from what people are familiar with," Hart said. "They are in awe of what's going on."
Because the road to the ski area is opened only if Yellowstone National Park gets the road plowed between the Montana state line and the top of the pass, access is not guaranteed. Snowstorms can also shut down travel. Last year a festival was planned and the highway was closed, potentially costing the ski area $20,000, Hart said.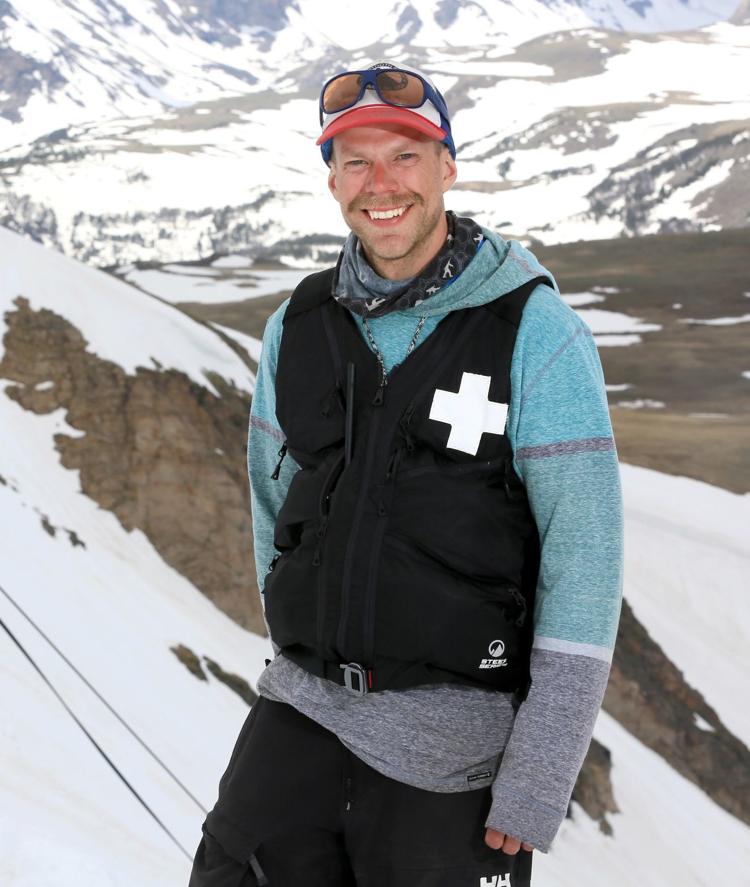 Hart started a GoFundMe page to try and raise money to offset the costs of the new gear box. As of Tuesday he had raised $4,598 toward the $65,000 goal. The other money would go to: $8,500 for insurance; $5,000 for bio-diesel fuel to run the generators; $10,000 to rent a SnoCat for grooming and creating snow features for snowboarders; and $7,000 to get a lower surface lift running.
Incentives for donations run from caps with the ski area's logo to a lift ticket or, for a $5,000 donation, use of the ski hill for you and your friends from 2 to 6 p.m. any day of your choosing. The season runs until July 7, snow and weather permitting.
Hart said if everything ever goes right in a season, the ski area might actually make money instead of just breaking even.
"It's not why we do it, it's a cool piece of history," he said.
Once the lift does open, a full-day lift ticket costs $45; $35 for half day; $20 for power hour and $350 for a season pass. The ski area is open from 9 a.m. to 3 p.m.