A bill that would change funding for Montana State Parks to a decal program met stiff opposition in the Senate Fish and Game Committee hearing on Tuesday.
About one-third of funding for parks has been funneled through an opt-out fee added to vehicle registration costs since approval by the Legislature in 2003.
"I don't think that's how we do business here," said Sen. Roger Webb, R-Billings, who sponsored Senate Bill 242.
A small portion of the money raised by the fee also goes to fishing access sites and the upkeep of Virginia and Nevada cities.
"I'm about eliminating the deceptive practice of opting out," Webb said.
Webb introduced a similar bill earlier in the session, SB 102, which would have made the parks fee an opt-in proposition and — guessing that fewer people would choose that route — raise the fee from the current $6 to $25 in an attempt to try and keep the funding amount the same. The bill was tabled in the same Senate Fish and Game Committee.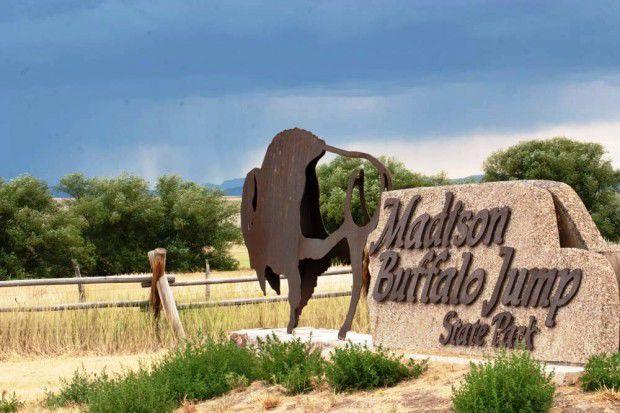 Analysis
The new bill, SB 242, would make the fee $35 for a vehicle owner's first car and $20 for each additional vehicle they owned. A fiscal analysis attached to the bill noted that in 2002-03, when Montana had a similar $30 decal program, only 1 percent of vehicle owners paid the fee.
Based on its calculations, the fiscal analyst predicted a drop in funding of $3.7 million beginning in 2021. This year's entire state parks budget is about $8.2 million.
Webb took issue with the calculation, saying staff at the Governor's Office of Budget and Program Planning incorrectly assumed that the cost was $20 for state residents every year after they paid $35 to register their first vehicle.
He also noted that Michigan has a similar state parks decal program that sees about 20 to 25 percent participation.
Chere Jiusto, executive director of the Montana Preservation Alliance, testified that even with the money that state parks now has, the agency is severely underfunded. Her group writes grants for the state to help find supplemental funding.
"These are remarkable places," she said. "We know tourism is the driver of our economy along with agriculture."
Opposition
Helena resident Matthew Podolinsky said raising the fee would price out many families or individuals with a low income.
"Every Montanan should be able to access state parks," he said.
Paul Sihler, chief of staff for Montana Fish, Wildlife and Parks, said Webb's bill would put the state in the same position it was in the early 2000s, with Montana State Parks struggling with flat to reduced revenues.
He pointed out that under Republican Gov. Judy Martz a commission was appointed to find a solution for low parks funding, which resulted in the current opt-out licensing fee.
"It's been a stable and predictable source of funding providing about one-third of the parks' budget," he said.
Chris Smith, who had Sihler's job during the Martz administration, said he lost a bet because he thought more than half of Montana residents would opt-out of the license fee. He was wrong. It's currently about 77 percent of registrants who pay the fee.
"The solution is not to break the system that is working well," he said.