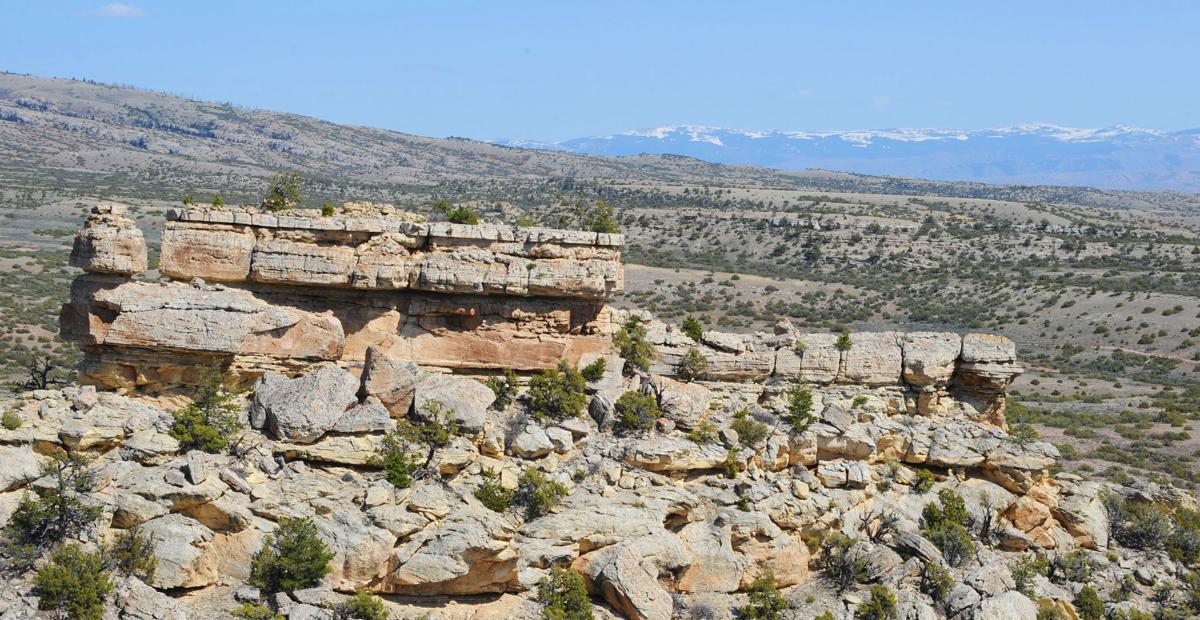 In an attempt to strike a balance between "providing access and protecting resources," the Bureau of Land Management has released its final Travel Management Plan for the Pryor Mountains south of Billings.
Known for its wild horses, the Pryors have become an increasingly popular destination for a variety of recreationists. At last count in 2018, more than 17,000 people were visiting the BLM's 80,000 acres and usage was predicted to increase about 3% a year.
Criss-crossed by old Jeep and mining roads, the BLM in concert with its federal neighbors in the Custer Gallatin National Forest and the Bighorn Canyon National Recreation Area have sought to clean up and connect what was long an unregulated mish-mash of user-created routes.
To that end, the BLM is now proposing to close about 47 miles of road. Fifteen miles of closure is for an unusual reason: potential health and safety concerns due to abandoned uranium mines in the Dandy Mine area. Less than five miles of road (combined) up Water and Timber canyons would also be closed to motorized use while remaining open to hikers and horseback riders.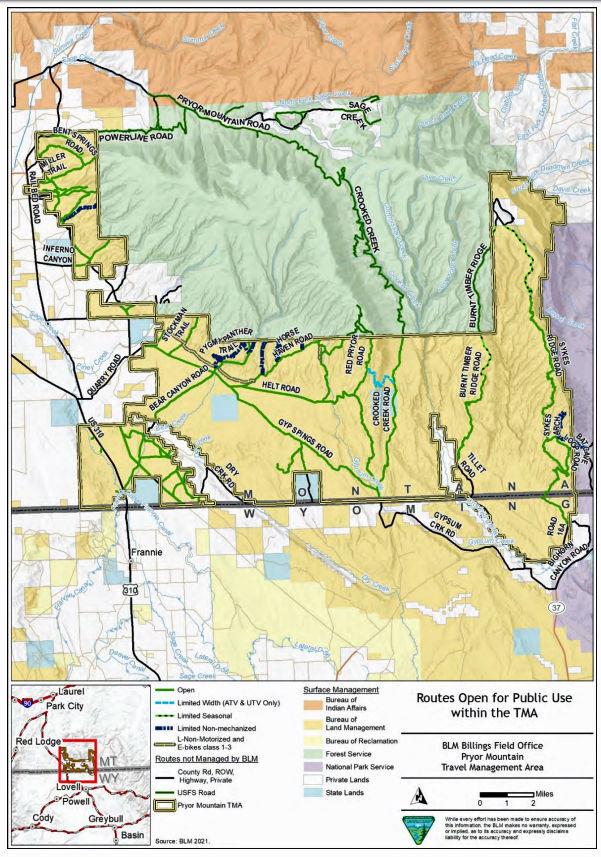 Assessing possible health hazards from the old mines would have to be conducted before the Dandy Mine area could be ameliorated or ruled safe for the public, according to BLM Billings Field Office manager Dave Lefevre.
"It could be a cool place," he added. "It's very scenic up there."
The document also adds a new usage – electronic bicycles – to 108 miles of roadway. Inclusion of e-bikes on some trails drew fire from the Montana Wilderness Association when the draft travel plan was released in 2019. E-bikes will not be allowed on routes designated as "limited to non-mechanized use."
Hikers and horseback riders would have exclusive access to about 11 miles in a network of short trails that are mainly near Bear Canyon: Bear Canyon Trail, Big Sky Trail, Doug Fir Trail, Pygmy Panther Trail and Rocky Juniper Trail. Other hiking routes include Timber Canyon Trail, Petroglyph Trail and Sykes Arch Trail.
The two-mile long Sykes Arch Trail, which was proposed by the public, would tie together undeveloped wild horse trails from the Big Horn Canyon National Recreation Area before climbing up BLM land to stone arches overlooking the canyonlands. Lefevre said there's no timeline on building the route, which would require an environmental analysis.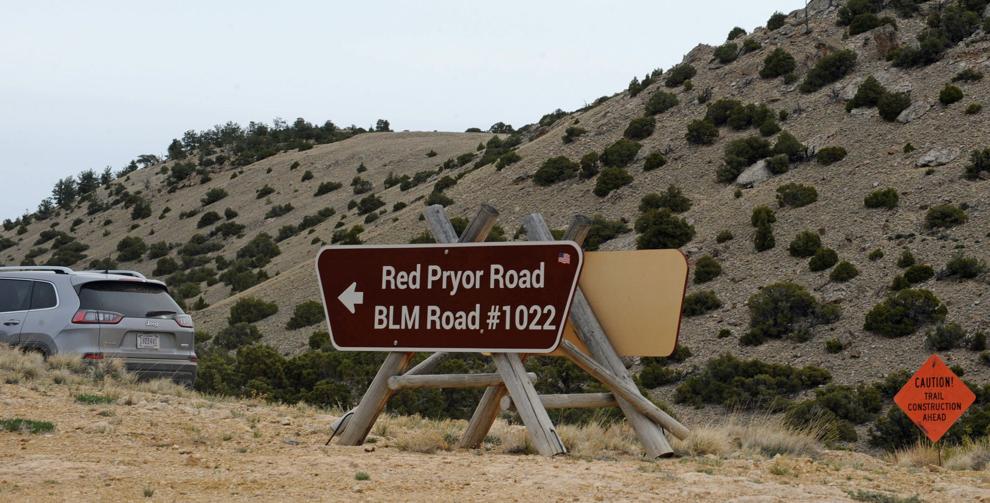 Another newly constructed route identified in the travel plan is a rerouting of Stockman Trail to avoid private property. Lefevre said the new route would only be built if access across the private land is blocked.
Snowmobile use would be largely unrestricted except for in Wilderness Study Areas and confined to Sykes Ridge and Burnt Timber roads in the Pryor Mountain Wild Horse Range. Seasonal closures would take effect on those same six miles of roads from April 15 to June 15 to protect wild horse foaling.
In other wildlife-friendly measures, more than 14 miles of roads would be closed to protect greater sage-grouse habitat and breeding areas. The Montana Department of Fish, Wildlife & Parks has identified two active sage grouse mating grounds within the Travel Management Area.
Another eight miles of routes in bighorn sheep habitat would be closed to protect the species, which numbers about 150 animals.
The BLM noted that although much of the analysis for the Pryor Mountain Travel Management Area was completed as part of its Resource Management Plan developed in 2015, decisions regarding recreational use "were deferred to allow for more in-depth analysis of nonmotorized trails and implementation strategies for maintenance, education, law enforcement, signage, and other travel components."
The travel plan is "a product of a lot of public involvement" and a good basis for future revisions to meet the needs of recreationists," Lefevre said.