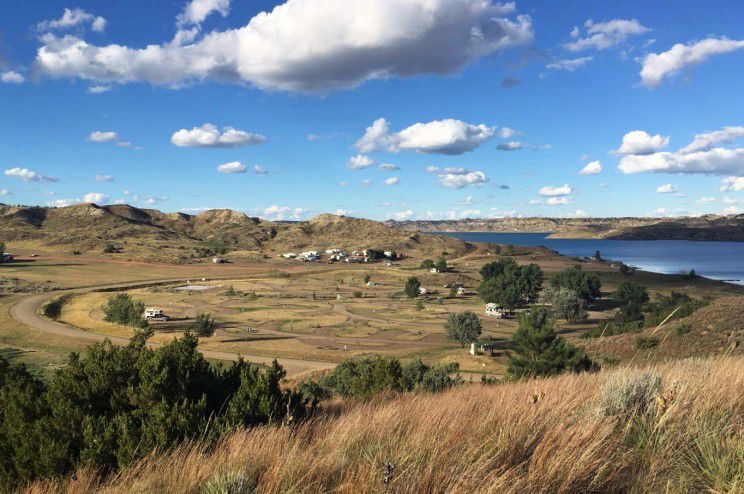 With its current lease for Hell Creek State Park expiring Friday, the Montana State Parks Board unanimously approved a new lease for the Fort Peck Reservoir campground on Tuesday, but not without concern expressed by some members and unhappy public commenters.
"I'm very torn on this proposal that is in front of us," said Parks board member Mary Moe of Great Falls.
The approved two-year lease of 337 acres on the shores of Fort Peck Reservoir also includes two options to renew for one year each. The goal of Montana State Parks during the lease is to train members of the Montana Little Shell Chippewa Tribe to take over operations and maintenance.
"We're being asked to approve a lease we haven't seen and a working relationship with the Little Shell that we also haven't seen," Moe said. "There are many questions that really give me pause."
The park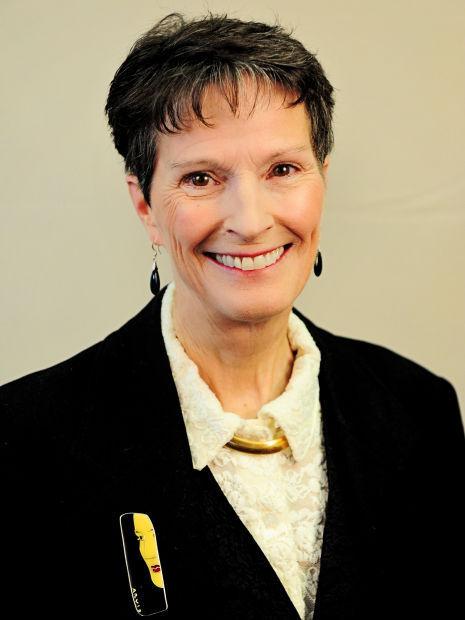 Located 25 miles north of Jordan in Garfield County, Hell Creek State Park has had a no-cost lease since the 1960s — the only state facility along the shores of Fort Peck Reservoir. In 2015, a different park board and director made the decision to leave Hell Creek when the lease expired this year, unless a partnership could be found to help fund operations.
The park consistently operates at a loss, paying $191,000 a year for personal services and another $67,000 for operations, according to the agency. Despite the decision to leave, the park has invested in a new water and sewer system, housing, road work and campsite upgrades. After those upgrades and under a new director, Montana State Parks said it decided not to leave Hell Creek.
Since then, a new governor and FWP director have stepped into the discussion.
Additionally, the state subleases 55 acres of the park to Hell Creek Marina owners Deb and Clint Thomas, who operate a small store, gas pumps and a motel. Clint Thomas also provides mechanical services to boaters and campers who suffer equipment breakdowns in the remote area.
"Basically I've watched my parents fight to make a living," said Layne Thomas, son of the owners.
He and others accused the state of making it difficult for the family to eke out an existence by "creating a false history to show how difficult my parents are to deal with," he said. "My parents have withstood it, but not without cost."
Process
The Montana Department of Fish, Wildlife & Parks and Little Shell Chippewa Tribe both submitted separate proposals to the U.S. Army Corps of Engineers with plans to operate Hell Creek State Park.
"Based on the evaluation of the proposals submitted, FWP was chosen," said Darin McMurry, operation project manager for the Corps in Fort Peck. The Corps then offered the state a 10-year lease.
"We negotiated down to two years with the one year extensions," said Hank Worsech, FWP director. "That doesn't mean that we can't move (away from) this as soon as possible, and that is what our intention is."
Misty Kuhl, director of the Montana Department of Indian Affairs, said she had spent "countless hours" working with FWP employees in the past months to craft a solution.
"The Corps has made it clear that if FWP does not take over the lease it would not automatically be turned over to the tribe," she said, which could result in the park being temporarily shut down. "In my opinion, this is the best plan."
McMurry explained the lease offered by the Corps was for a nonprofit. The Little Shell made their bid as a profitable enterprise, which is a different lease. "So if FWP steps back from this agreement … it doesn't go to the Little Shell Tribe."
Details
Moe questioned why if discussions had been going on for months that the parks board wasn't kept abreast of what was going on.
"I didn't hear boo about this until last Thursday," she said, when FWP announced its plan in a press release.
The short timeframe between the press release and the board's decision was also unusual, Moe noted, providing little time for public discussion of the issue.
She also raised concerns that State Parks is moving ahead with no clear plan on how the transition will take place.
"There just seems to be so much in the air," Moe said.
Zach Zipfel, legal counsel for FWP, said the details of an operations plan and transition will be outlined in the management plan at a separate meeting. The first step had to be approval of the lease before anything else could be undertaken, he explained.
"I want to make sure the Little Shell succeed … and that we preserve public access," Moe said. "It's more important to do it effectively than expeditiously. I'm supportive but ask that we not be put in this position."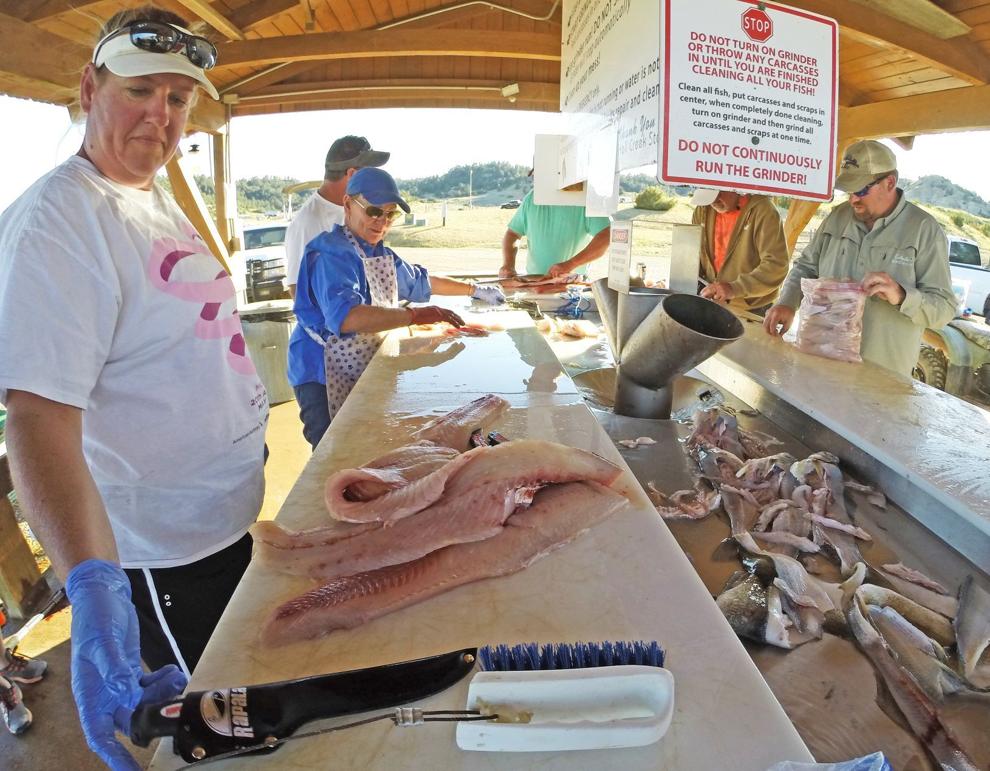 Public
Several people called in to the meeting to complain that the state has done a poor job of running the park, criticizing everything from long lines at toilets, not mowing campsites before the busy Fourth of July holiday, an online reservation system that showed the park camping spaces were full when they weren't, and a fish cleaning station that when used beyond its capacity results in effluent running down the road.
"Get out," said Tiffany Smotherman, a Garfield County resident. "It's time to walk away."
"As far as I can see Fish, Wildlife & Parks has been a total failure," said Mark Wagner, a Minnesota resident. "Nobody goes there because it's such a pain."
Plenty of people seem willing to deal with the problems based on visitation numbers that show 34,515 people went to the park in 2020, down from 36,189 in 2019. Over the past five years the park has averaged about 30,000 visitors a year. Busy weekends can see 2,500 people at the park. In comparison, Tongue River Reservoir State Park saw more than 92,000 visitors in 2020 and Makoshika in Glendive was visited by more than 128,000 people.
One review of the park by a former board member suggested a $4 million investment to bring Hell Creek's facilities up to standard.
Most of the callers advocated for a swift turnover of operations from the state to the Little Shell Chippewa Tribe in hopes that the new managers would provide a better operation.
"We are amenable to take over now or wait," said Gerald Gray, tribal chairman. "The tribe does have a business operation plan in place."