BOZEMAN — The little girl in her pretty dress and bright pink hair ribbon had no qualms about cutting in front of me in the line for the long slide at Story Mill Community Park.
You snooze you lose, I was reminded, although her cutting in line was hard to detect because she was so short, below my line of sight.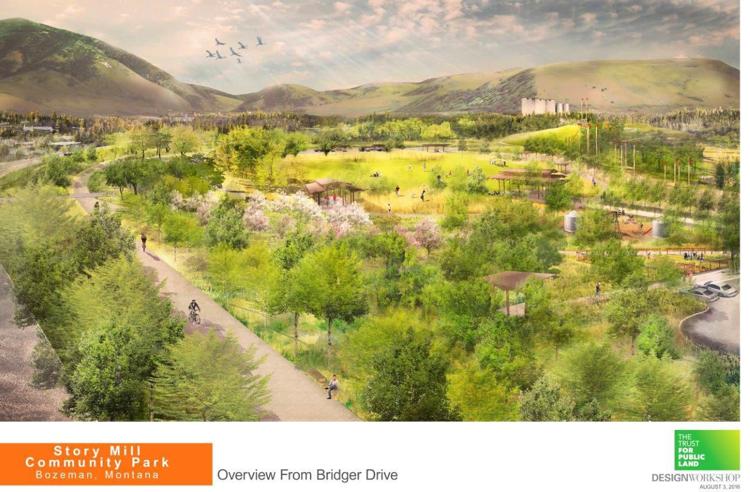 The slide is just one of the attractions in Bozeman's latest addition to public playgrounds, trails and overall public access. The 60-acre Story Mill Community Park opened this spring and also includes a large community center, 60-acre nature preserve, bouldering wall, teaching farm, edible food forest trail, sculptures and natural amphitheater — all within a mile of East Gallatin River frontage attached to the side.
The park is located on the east side of Bridger Drive just north of where it connects with East Griffin Drive. It's easy to find if you motor, walk or bike toward the infamous mountain with a large white M on the side.
You have free articles remaining.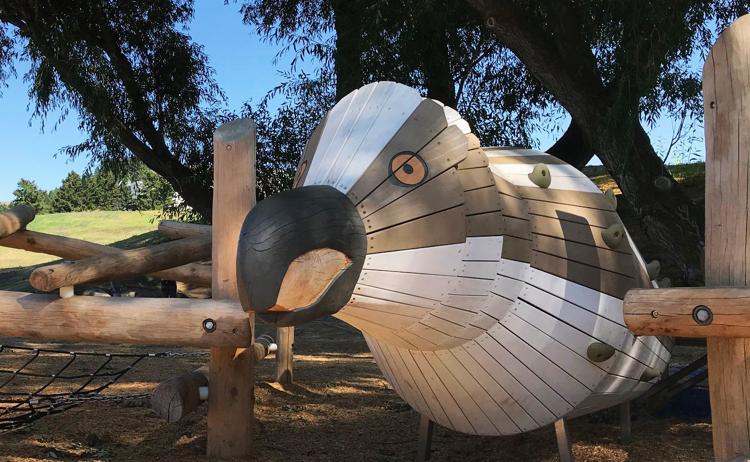 The creation of the park was a big public effort, with more than 450 individuals contributing to the cause that was led by the city of Bozeman and The Trust For Public Land. It took six years to finalize all of the work.
Children will love the artful playground, with depictions of a bison skull, eagle and an old mill to climb on. Adults can enjoy all of the walking, biking and nature paths, along with the large wetlands that is a wildlife and wild bird magnet.