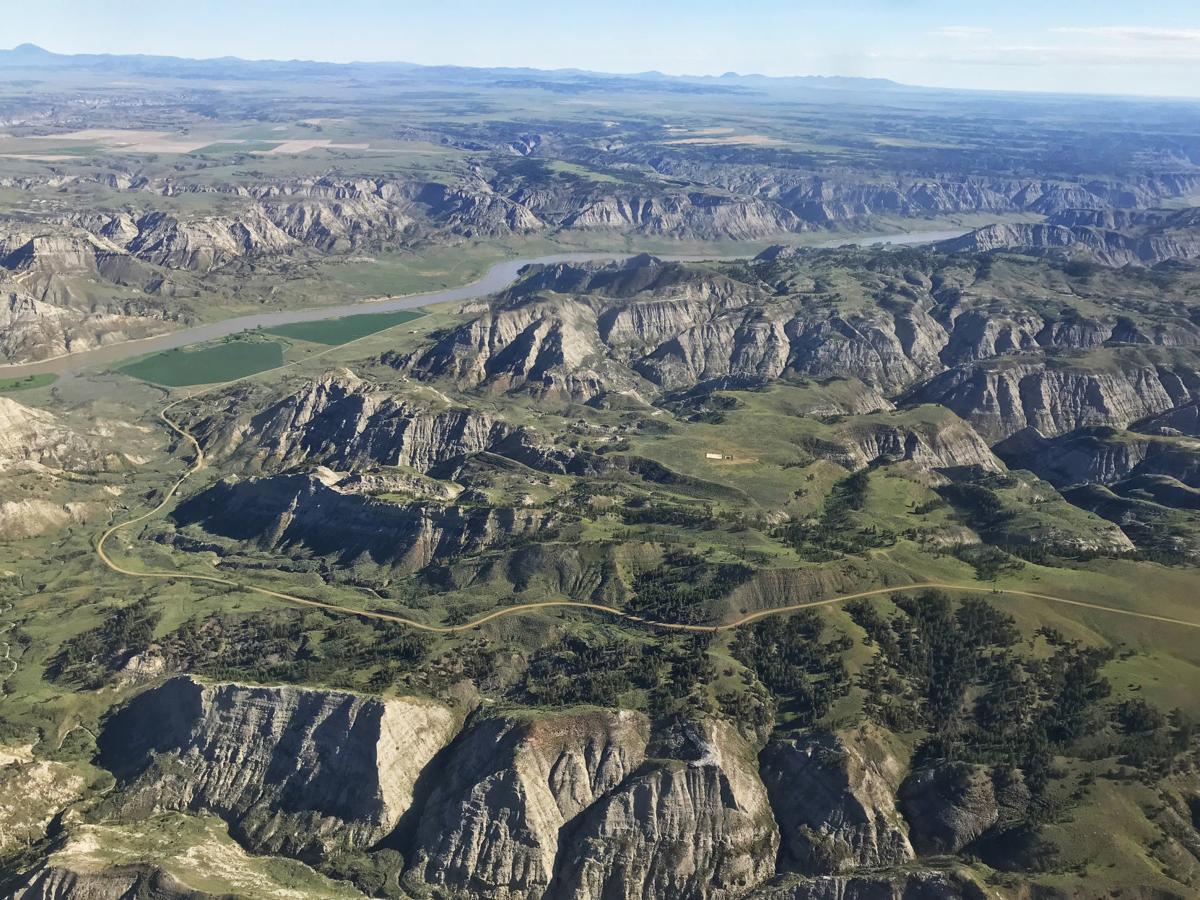 A District Court judge has issued an interim order in favor of a landowner in a long simmering fight with public access advocates and hunters over use of a Fergus County road.
Since 2007 when landowners Mark and Deanna Robbins locked a gate across Mabee Road north of Roy and posted no trespassing signs, the Public Land/Water Access Association began pushing county officials to recognize the route as open to public use.
Court case
By researching public records and through interviews, PLWA presented documents during a September 2018 trial that representatives said showed that the road was once a postal route to an old settlement and that the Bureau of Land Management had signed the road as a route north to Knox Ridge Road. Several depositions were also given, including a former Charles M. Russell National Wildlife Refuge official who directed his road crew to improve and maintain the route.
District Court Judge Brenda Gilbert was not convinced following the five-day trial that included more than 80 exhibits, a visit to the road, testimony by expert witnesses and the judge's careful observation of the "witnesses' demeanor while they testified."
On July 24 Gilbert issued her interim order, which can be appealed within 20 days. After that time she will enter a final judgment. PLWA is contemplating whether to appeal the judge's final ruling, which could include a requirement that the group pay the Robbinses' court costs.
Location
Mabee Road travels north from the town of Roy with the county's easement ending at the Robbinses' gate, Gilbert wrote. From there the road continues for another 20 miles across private land before reaching BLM acreage that is located south of the Missouri River Breaks. Mabee Road eventually intersects with Knox Ridge Road, which runs east to west between Highway 87 and Winifred.
PLWA introduced several maps — the oldest dating to 1903 — as evidence, which depict a route that the group contended was Mabee Road, although the judge disagreed.
"Lines representing old roads on old surveys and old maps are not substitutes for competent evidence of actual public use," Gilbert wrote.
Visit
During the site visit on ATVs, Gilbert wrote that she saw a two-track trail overgrown with sagebrush and unable to support public use.
"The point where the Mabee Road ends is physically obvious, as is the beginning of the disputed trail," Gilbert wrote.
"Of course, the current condition of the road has little or no bearing on whether it is legally public," the PLWA wrote in a press release announcing the judge's decision. "After having been gated off from public use for over a decade, the undeveloped and unmaintained road understandably does not appear in the same condition that it would have appeared under regular use before the disputed gate went up."
Testimony
Witnesses who testified to using the road included a resident of Roy who said he had seen the county working on the route, and the daughter of a rancher along the road who said her father had always considered the route open to the public. Big game hunters also testified that from 1985 to 2010 they used Mabee Road in the fall to reach BLM land where they camped. Gilbert said the men's testimony "at times was inconsistent and also in conflict with prior testimony."
"The evidence fails to clearly and convincingly demonstrate that the seasonal recreational use of the disputed trail constitutes sufficient adversity to the landowners," Gilbert wrote.
PLWA was required to demonstrate that the public's use was "open, notorious and adverse" to the Robbinses to qualify as a public route, Gilbert wrote.
History
The Robbinses' decision to post no trespassing signs amplified the wrath of public land hunters because Mark Robbins is a licensed Montana hunting outfitter. By blocking the route, Robbins has easier access to public lands and the wildlife they contain. Through the BLM, the family's Armells Creek Outfitters has a Special Recreation Permit to hunt on 47,660 acres of BLM land.
Over the years private landowners have blocked public access on roads once considered public by citing numerous reasons, including public littering, roads being torn up, and disrespectful behavior.
Standoff
Public access to public lands has become a battleground between hunters and landowners in Montana during the past two decades as homesteaded or long-owned parcels have been sold, sometimes to out-of-staters with different values and often with no interest in providing public access. Properties for sale in the state sometimes tout exclusive access to public lands and herds of elk and deer as additional values of the acreage.
PLWA, Montana Fish, Wildlife & Parks, the state of Montana, Forest Service, BLM and other groups have frequently negotiated or fought in court to remove new or locked gates on routes that have been blocked. As a result, the issue often generates heated discussions and has been politicized in the Legislature.
Attempts to address the issue through legislation so far has either been shot down by the Republican-dominated body when bills favored public access or garnered minimal interest when it has sought landowners through incentives.