Cooke City: The deadliest place for snowmobilers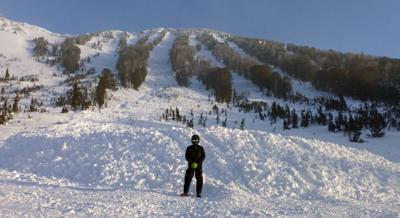 For snowmobilers seeking steep mountain riding with loads of snow, Cooke City is a white Nirvana.
Just northeast of Yellowstone National Park in Montana's steep Beartooth Mountains are big valleys surrounded by treeless slopes that climb 300 vertical feet or more to the top of 9,000- to 10,000-foot peaks. Combine the terrain with consistent snowfall that can cloak the mountains in nine feet of snow or more and it's easy to see why riders from as far away as Minnesota are drawn to the region and why snowmobiling magazines rate the area as one of the best in the West.
"It hits this sweet spot. It has the culture and feel of being more remote and out there," Chabot said.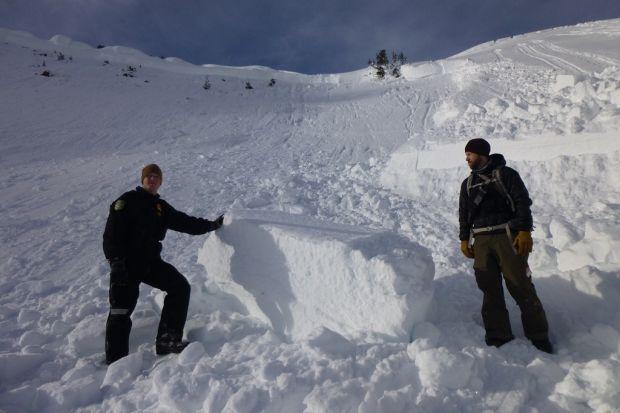 Downside
There's a dark side to all of that white, though. The same conditions that make Cooke City so attractive can also prove deadly — a high concentration of big, steep mountains; old mining roads that provide easy access into the heart of the mountains; and heavy annual snowfall that causes lots of avalanches.
Based on data compiled by the avalanche center, it is "the most deadly piece of real estate in the United States for snowmobilers," Chabot wrote in an article.
"I was talking to people last year in Cooke City and they weren't even aware of their status," he said.
Neither was Chabot until he and a colleague plotted southwest Montana avalanche deaths on a map and saw the concentration of fatalities near Cooke City. During the past 15 years, a 5-square-mile area has accounted for 14 snowmobiler fatalities, men ranging in age from 18 to 52 trapped and killed by avalanches.
When the information was compared to the national avalanche fatality database in Colorado, they found no other place like Cooke City in the United States.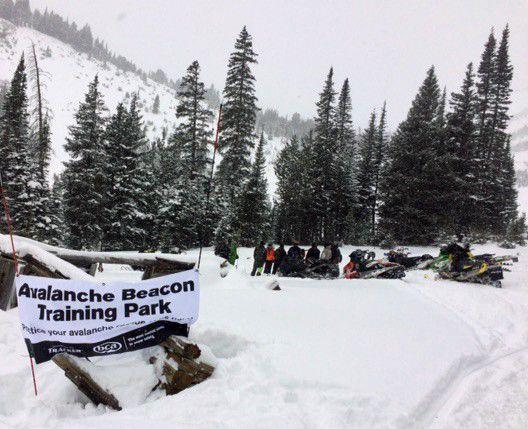 Schooling
"It's not something we advertise," said Shannan Abelseth of Cooke City Motorsports. "It's something we try to educate people about."
To that end, the avalanche center has used funds provided through a Montana State Parks grant to hold free classes every Friday night and a short field course on Saturday mornings to educate snowmobilers who visit Cooke City. Since starting Thanksgiving weekend, Chabot said the classes have touched about 400 riders, mostly out-of-staters.
"We haven't killed any snowmobilers this year, and we've had prime opportunities to do so," Abelseth said. "So I do believe the avalanche classes are making a difference."
The 14 fatality reports for the Cooke City area point out some interesting facts. The most dangerous months are January and February, when more than 64 percent of the fatalities have occurred. But the deaths stretch across the winter months, from November to March.
Four of the 14 killed in avalanches were from North Dakota, three from Minnesota and five from Montana. The victim's average age, out of 12 accidents for which there were reports, was 35.6. All were men.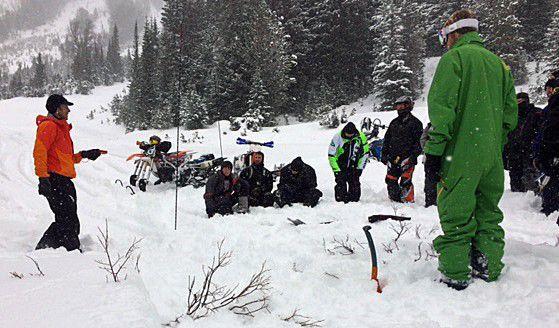 Better machines
According to national statistics gathered by the Colorado Avalanche Information Center, snowmobiler deaths in avalanches first spiked in 1994. In that year fatalities jumped to nine after averaging less than two deaths during the previous 12 years based on data collected from 17 states.
Brian Lazar, deputy director of the center, attributed that increase to snowmobile manufacturers introducing more powerful snowmobiles with longer tracks designed specifically for mountain riding.
"The equipment has gotten lighter allowing people with entry-level skill sets to get into avalanche-prone terrain," Lazar said. "The barrier has come down due to technology."
"When I was a kid we didn't get to some of the places these guys are going now," Abelseth said.
Unfortunately, back in 1994 many of those snowmobilers were unaware of avalanche safety gear, terrain dangers or proper riding techniques. The worst year for snowmobile fatalities in the U.S. was 2002, when 18 deaths in avalanches were recorded. Since 1950, 249 snowmobiler deaths in avalanches have been recorded in the United States, which is roughly the population of the entire Eastern Montana town of Fort Peck.
When compared to other states in the West, Montana leads with 70 snowmobiler deaths since 1951. The next closest state is Alaska with 41, according to the Colorado data.
Fortunately, as rider awareness has slowly increased in the past 10 years, Lazar said fatalities have leveled off.
"Some of the outreach, the forecasting and dissemination of information is getting the message out there better, and there's more training," Lazar said.
"One out of 50 snowmobilers seven years ago were wearing an avalanche pack," Abelseth said. "The rate today is 90 to 95 percent. So these guys are educating themselves. They're realizing what kind of danger they can get themselves in, and not just here."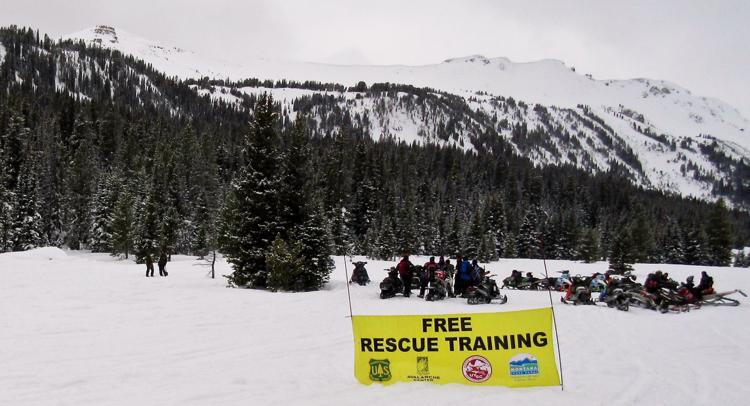 More riders
There are also more riders and more new snowmobilers every year.
"What we're seeing nationally, quite frankly, is more people doing every activity, snowmobiling included," Lazar said.
According to the International Snowmobile Manufacturers Association, there are more than 1.2 million registered snowmobiles in the United States and more than 600,000 registered snowmobiles in Canada. The association puts Montana snowmobiles at more than 30,400 with Wyoming at 33,700. In comparison, North Dakota has 17,100 snowmobiles while Minnesota claims 213,300. On average, about 30 percent of snowmobile owners have sleds built for the rigors of mountain riding, and about 53,000 new snowmobiles are sold annually in the U.S. based on sales data from the past four years.
Some of these snowmobilers, especially ones from the flatlands, have less experience when it comes to riding in avalanche terrain.
"What's become obvious over the years is their inability to identify avalanche terrain," Chabot said. "They're not realizing that lower on the slope is avalanche terrain."
In Cooke City the avalanche educators are using past fatalities as stories of caution. Pointing to specific mountains and areas that the riders can see adds weight to the tales that is amplified by photos of the deadly slides.
"We have some really relevant stories about where they can go," Chabot said. "It's really powerful for them to see photos of where they just were. It gives extra weight to everything. If we showed the same picture to a crowd in Wyoming it wouldn't carry the same weight."
They are lessons that, so far this year, seem to be saving snowmobilers' lives.
"With these stats, if there's a silver lining, it's that it provides opportunities for us to teach others to stay alive," Chabot said.