More than 40 years ago some skiers at Bridger Bowl Ski Area would chop off a regular pair of skis to about 3 feet long, reattach bindings to the shortened boards and use them for wild rides and aerial maneuvers off jumps, including flips. They were called shorties.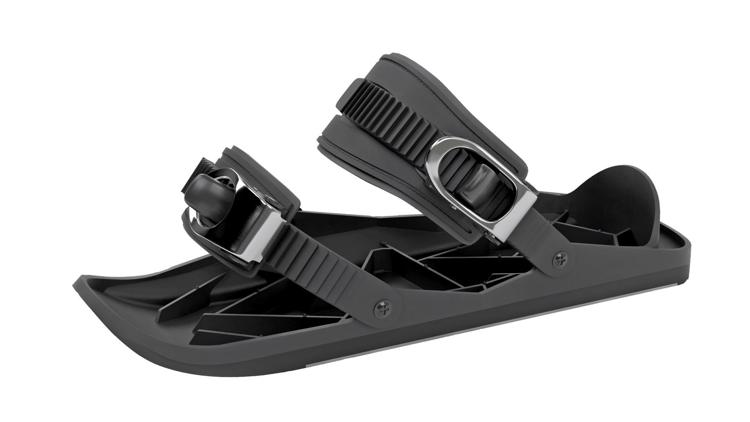 Fast forward to today and a Czech Republic company has taken the idea to a new level by creating snow skates. Manufactured by a company called Snowfeet, the fiberglass-reinforced skates can only be purchased online for about $130 a pair.
Even if you ordered today, though, the product is not estimated to arrive until May. So buyers will have to be patient.
Much shorter than the short skis of old, these skates aren't much larger than a snow boot. Two narrow metal runners on the bottom provide glide. A heel brake allows the rider to slow down. Two ratchet straps, like those found on snowboards, attach the skater's boot to the contraption. One size fits everyone. Boots with ankle support are recommended.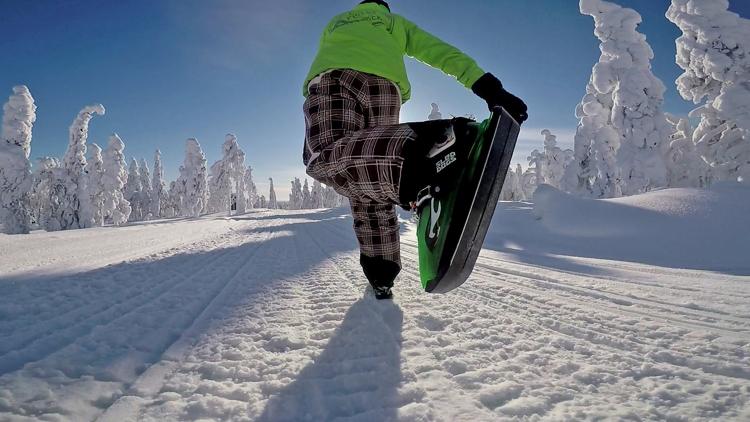 "With these, you can do anything you would do with skis, and so much more," Snowfeet's promotional material touted. "Impossible twists, jumps, and tricks. Snowfeet can be used for downhill skiing on and off the slopes, in snow parks, forest trails and even for cross-country skiing."
There's been no word yet on whether alpine and cross country ski resorts will allow the skates on their groomed slopes.
The cool thing about them is their small size and light weight, and the fact that they are relatively inexpensive compared to buying a snowboard, cross country skis or downhill equipment.
Snowfeet aren't the first to enter the snow skate market, Sled Dogs Snowskate is a U.S. manufacturer of skates that are built into downhill-type ski boots. Prices for the skates starts at about $330.
Sled Dogs began offering their skates in October. 
"A hybrid of ice skating and skiing, Sled Dogs is reshaping access to the slopes," said Kevin Greco, president of Sled Dogs North America Division, in a press release. "This pairing has allowed us to produce the world's most advanced Alpine skates ever created. Additionally, we are very focused on safety and work to ensure our products are the safest snowskates on the market."
Don't expect to ride into the powder, though. The small size of the Snowfeet doesn't provide much flotation. The manufacturer recommends the snow be no more than about 7 inches deep for optimum riding.
What I remember about short skis were how incredibly tiring they were compared to normal skis. The shorties required more muscle strain to keep them tracking straight ahead and wobbled wildly from side to side at higher speeds.
For people who like to skate, though, maybe this is the perfect way to trek along a snowmobile trail into the winter woods.