The Meagher County Commission believes the federal government owns enough land in the county, but will not formally weigh in on a proposal from the Rocky Mountain Elk Foundation and U.S. Forest Service to purchase 4,000 acres and place it under public ownership.
The Holmstrom Sheep Creek Ranch is for sale for $7.5 million and owners the Davis family agreed to explore a possible sale through the foundation to the Forest Service. If the deal proceeds, RMEF would purchase the ranch for eventual sale to the Forest Service, tapping funding from the Land and Water Conservation Fund.
Due to checkerboard land ownership in the area, the purchase of 4,000 acres would open up more than 7,000 acres to public access.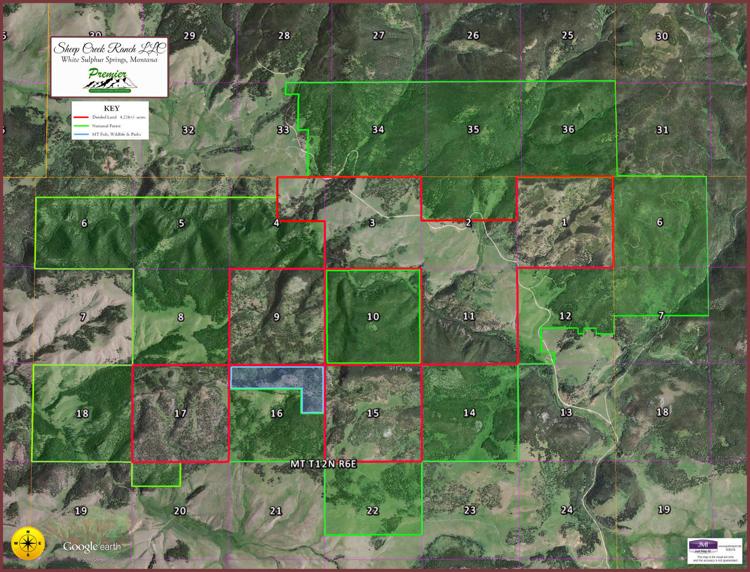 At last month's regular meeting, commissioners said they would not support the proposal. At Tuesday's commission meeting in White Sulphur Springs, Chairman Rod Brewer spelled out the reasons for opposition: potential loss of tax revenue, issues with federal land ownership and management, and the feeling that a land swap could open up access without adding to federal ownership.
While federal agencies do make payments through programs such as Secure Rural Schools and Payments in Lieu of Taxes, uncertainty about those programs and year-to-year funding means they do not budget it into county services, Brewer said.
According to rough figures mentioned at Tuesday's meeting, more than a third of Meagher County is national forest.
Tuesday's meeting featured packed commission chambers of both local residents and those that traveled to White Sulphur to testify.
Mike Mueller, senior lands program manager at the foundation, told commissioners that a potential purchase was very early in the process, but the deadline for LWCF funding is in a couple of weeks and the commission has sway over that source of funding. As the application goes up the chain, those analyzing grant awards look for local support as part of the decision process.
Mueller asked that commissioners either draft a letter of support, or if they remain opposed, stay neutral on the project.
"If the Meagher County Commission will oppose it, this project will not go any further," Mueller said.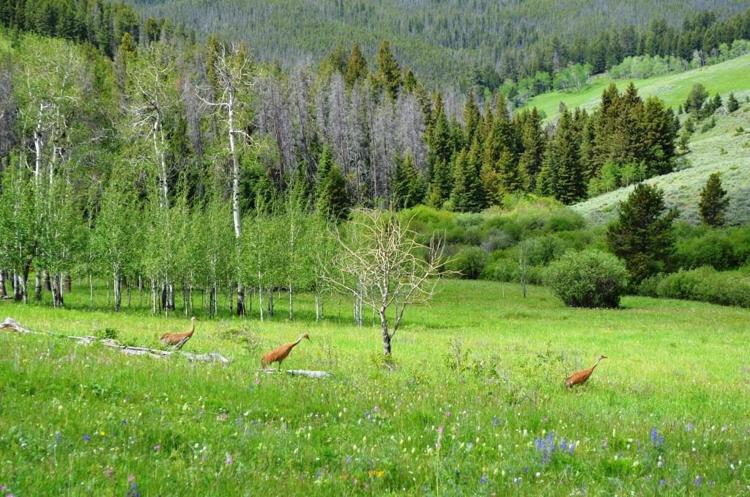 Commissioners remained clear in their reasons for skepticism of the project. When Mueller noted lack of access as a reason for declining hunter numbers, Commissioner Ben Hurwitz interjected, pointing to a map of Meagher County and the amount of Forest Service ownership.
"That's national forest, 486,000 acres of that, so you can't tell us that this is really going to help public access," he said. "So come on, you're just blowing smoke."
Commissioners were also displeased with management on federal lands, in particular what they felt was a lack of timber production due to environmental litigation.
Mueller touted the project as quality year-round and winter range for elk and other wildlife. By blocking up ownership, management of that landscape would be easier, he said.
The project also includes several miles of Sheep Creek, a tributary of the Smith River. Under public ownership the area could not be subdivided, Mueller said.
The back and forth between attendees and commissioners was highlighted by landowner Tom Davis, who made a case for private property rights. He asked the commission what he as a private landowner should feel if they as county officials stood in the way of the sale.
Commissioners agreed in principle, that one core value of private property rights is the decision to sell that property to whomever a landowner decides.
Several attendees testified with a mix of predominately support and some opposition.
Supporters included business owners who said tourism and access to public lands played a significant role in their businesses with hunters, anglers and floaters, along with conservation groups and area hunters interested in better access. The group Into the Little Belts also testified in support and livestreamed the meeting.
Opposition echoed the commissioners' concerns about expanded federal ownership.
Hurwitz said Wednesday that opposition remained unchanged, but that the commission would not pass an opposing resolution.
"We just don't need the government to buy another acre, and that is a personal opinion," he said, adding that he was skeptical that the project would not go forward without their support or neutrality. "We're not going to do anything so that lets them just carry on to do what they're going to do."