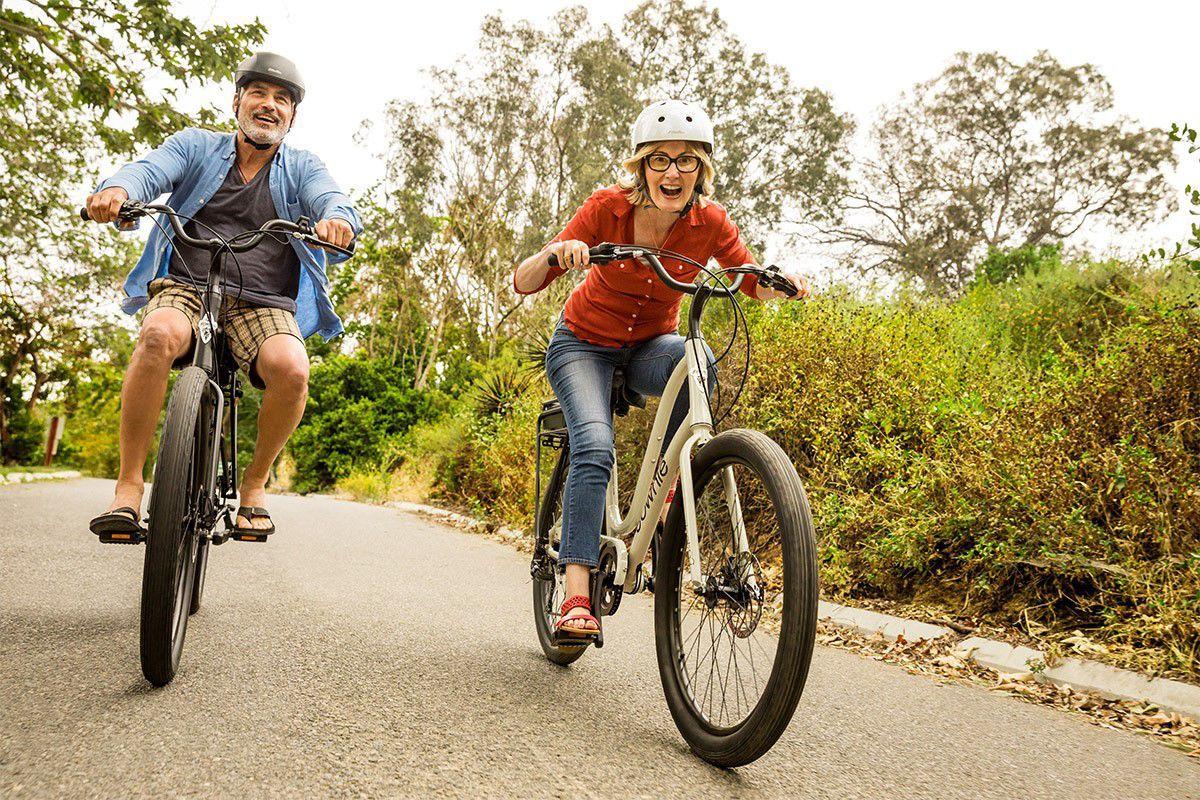 There's no extra charge for the smiles plastered on customers' faces as electronic bike sales boom at shops around Montana.
"Our objective is to get anybody who walks through the door to try one," said Dean Cromwell, owner of The Spoke Shop in Billings. "I never have anybody come back who isn't smiling."
"We call it the electronic bike face," said Bill Miller of Giant Bicycles.
Pedaling uphill or into the wind has never been easier thanks to bicycles with electronic-assisted motors, known as ebikes.
"It's the fastest growing segment of the cycling business in the United States, and that includes us," Cromwell said.
Between May 1, 2016, and May 1, 2019, ebike revenue for American bike retailers has grown 396%, and units sold are up 402%, according to Miller.
"It's not growing, it's exploded," he said.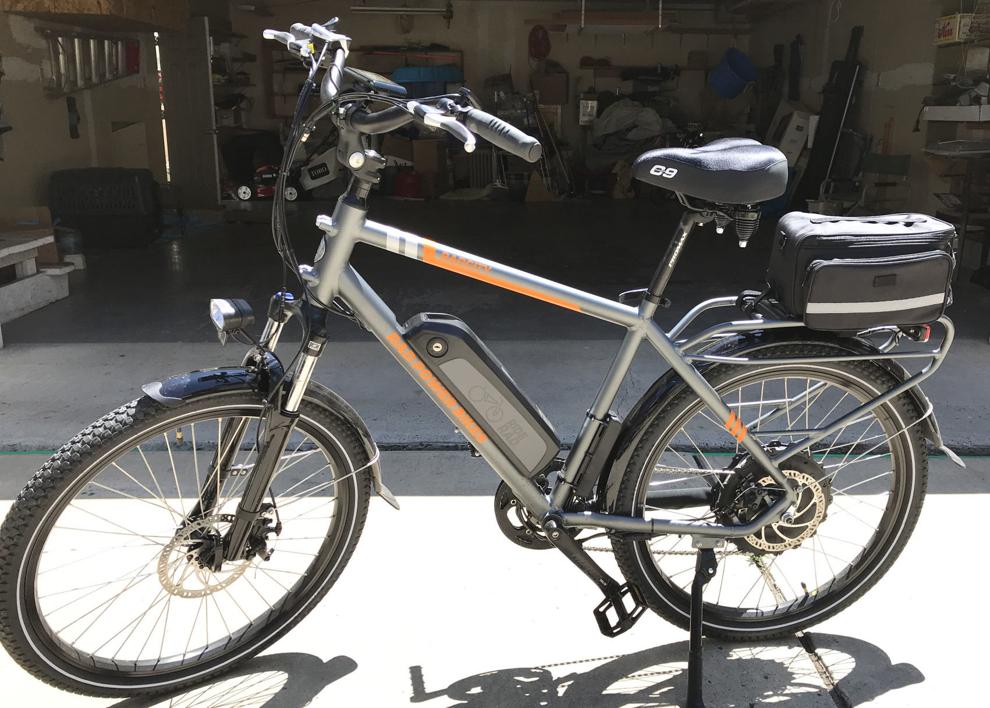 Boomers
Older riders from the Baby Boom era are the main buyers right now, Cromwell said, but he also sold one to an 83-year-old man.
"They're fun," Miller said. "And it makes cycling a lot more accessible."
Older riders now have the ability to ride at the speed or level they used to, he added. In addition, ebikes are a viable alternative for commuters.
"It's not just newcomers to the sport, avid cyclers are riding them too," he said. "Ebikes can change the way you ride. You can get more riding in without more effort. You can even ride to the trailhead."
A study published in 2018 on North American ebike use showed a variety of reasons for riders turning to the newer machines:
"Older adults and those with a physical limitation are more highly motivated by factors related to reducing the effort of riding and health, fitness and recreation. On the other hand, younger adults and those without a physical limitation are more highly motivated by factors related to replacing car trips and making their commute easier, quicker and more cost effective. Furthermore, females are more concerned with topography, carrying cargo or children, and being able to keep up with friends and family on bicycle rides when compared to males."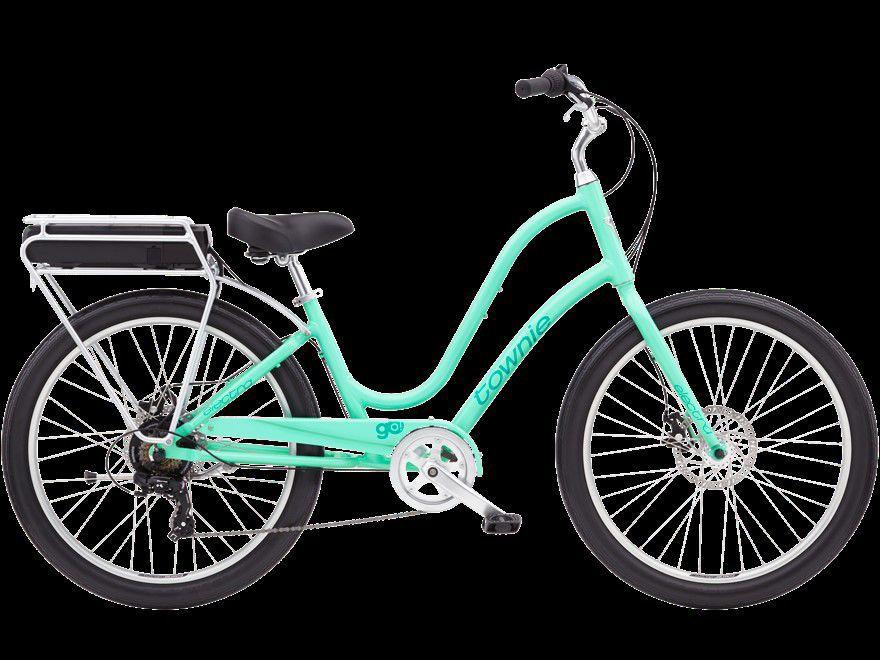 Not new
Ebikes have been on the market for two decades in Europe and China, where they've built strong markets.
"It's not really a new category for the rest of the world," said Tom Johnson, manager of Owenhouse Cycling in Bozeman.
"In the U.S., to be perfectly frank, bikes are a recreational tool, and in Europe it's a transportation tool," Miller said.
Advances in technology, including lighter batteries capable of holding charges longer and for more miles, have amped up Americans' interest in the bikes. Lithium or ion batteries can last 500 charges but are pricey to replace, about $700. The new designs are also more ergonomic for riders with the weight of the motor carried lower and on some models the battery is integrated into the frame.
Electronic bikes come in three classes: Class 1 is a pedal-assisted bike with no throttle and is capable of 20 mph; Class 2 bikes can travel 20 mph but have a throttle; Class 3 bikes are pedal-assisted with no throttle and capable of speeds up to 28 mph.
"We only carry Class 1 ebikes," Johnson said.
Assisted
Battery life on the bikes varies with how much the rider utilizes the pedal assistance, which is like gears. The assistance can range from a little bit for riders who want to get a workout, to a lot of assistance to help cyclists power uphill or into the wind. The switch to more help is made with the push of a button.
Considering these variables, a battery may last 20 miles to 50 or 60. Newer models tout 80 miles of riding distance. Recharge time is about three to four hours. Riders looking to go farther sometimes opt to buy an additional battery, Cromwell said.
As their popularity has grown, more companies have gotten into manufacturing electronic bicycles. As a result, prices vary widely from around $300 for an online bike — which may be difficult to get parts for or repaired in places like Montana — to $15,000 for a high-end electronic mountain (eMTB) or road bike. Rental prices start at around $15 an hour.
"I have a full suspension, real deal electric mountain bike," Cromwell said. "The catch phrase we use is farther, faster, funner.
"For me it's nothing but turbo because I like to ride wide open."
Trail use
Electronic bikes have stirred up controversy with some traditional cyclists who don't want to share their trails with someone who hasn't worked as hard or sweated as much. There are also concerns voiced about electric bikes' impact on trail surfaces.
For federal management agencies like the Forest Service, National Park Service and Bureau of Land Management, ebikes cross a line that in the past had easily separated motorized and nonmotorized recreation. Ebikes may be a new hybrid, but the Forest Service and BLM still see ebikes as motorized.
This year the International Mountain Biking Association updated its stance on electronic mountain bikes, writing on its website that it supports "trail access for Class 1 eMTBs and support shared use on trails as long as access is not lost or impeded for traditional mountain bikes. IMBA recommends Class 1 eMTBs be managed independently from traditional mountain bikes and we encourage land managers to develop separate regulations."
Kern doesn't carry many eMTBs because of the restrictive rules on trails near Missoula, even though some riders are violating the regulations.
"The only trail-use conflict being seen are people upset that you're riding an ebike," he said.
Some bicycle groups have lobbied the federal agencies to continue to regulate ebikes as motorized so they will not be allowed on nonmotorized trails.
One study found that some people "seemed to think an eMTB was a type of motorcycle, despite the technology and capabilities of motorcycles and eMTBs being very different."
Hikers and backpackers have long fought to keep even nonmotorized mountain bikes off some trails and opposed proposals to allow regular bicycles on wilderness trails.
"I think it's a natural conversation," Cromwell said.
"It reminds me of snowboarding. When it started back in the day people wouldn't make eye contact with you, and it ended up saving the ski industry."
Outdoors
Hunters were some of the first riders to jump on ebikes. With their quiet ride and the ability to go farther easier, bow and rifle hunters have seen the bikes as a way to possibly increase the odds of filling their tag. Some models with fat tires and cargo carriers on the back are specifically marketed to hunters.
"In my market it's a tool vs. toy mentality," Kern said of his Missoula shops.
Hunters may not hesitate to spend a lot of money on a nice rifle and scope, but an eMTB was initially seen as a toy. Once hunters and anglers realized the value of being able to go farther with less effort, they began recognizing the bikes as tools, Kern said.
"It can open up way more opportunities to them than the slightly better rifle or optic," he said.
"Cycling is becoming more accessible to more people," Miller said. "All people are able to ride, and without wearing funny pants."