GARDINER — The man behind a mining proposal near the border of Yellowstone National Park held a combative meeting here Wednesday, answering pointed questions from locals worried his plans could harm the environment or the local tourism-based economy.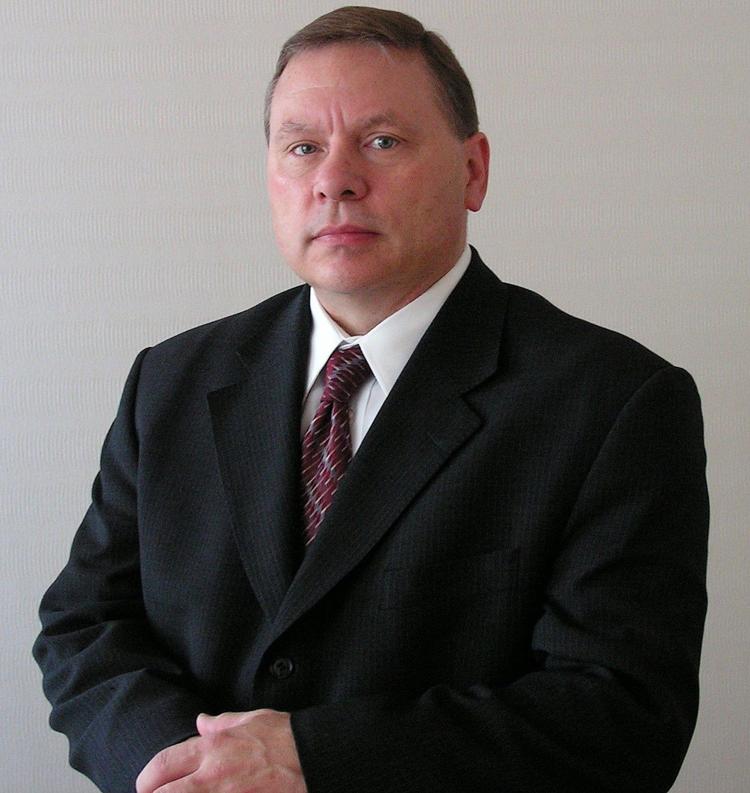 Michael Werner, the head of Spokane-based Crevice Mining Group, told a crowd of more than 50 that his company would move ahead with digging for gold despite the passage of a permanent ban on new mining claims on nearby public lands.
"Our desire this year is to get the portal started, to keep the project moving forward," Werner said.
Wearing a black polo shirt and khakis, Werner took questions on roads, permits, the number of trucks his mine would use each day and more. But the crowd gathered at the community center here — almost all opposed to Crevice's plans — was less than satisfied with virtually every answer, often cutting Werner off mid-sentence to drill deeper on a certain point.
He didn't finish a slideshow he'd prepared and he declined to make the slideshow available to the public.
The meeting came just weeks after President Donald Trump signed a bill that permanently withdrew mineral rights from 30,000 acres in the mountains north of the park, meaning nobody can stake new claims on those federal lands.
The withdrawal was inspired by Crevice and Lucky Minerals, a separate company that wants to look for gold in Emigrant Gulch, a narrow canyon near the center of the Paradise Valley.
The two companies' plans were made public in 2015. Locals and environmentalists raised concerns that the projects would lead to industrial-scale mining with the potential to harm the environment and the region's tourism-based economy. The mining companies dispute that.
The fight morphed into a push for the mineral withdrawal, which supporters believe will prevent large-scale mining in the area.
But the withdrawal has no bearing on private land, where both companies have plans. The state of Montana has approved Lucky's exploratory drilling proposal. The company has not yet posted a reclamation bond but could begin work once it does so.
Crevice asked for an exploratory drilling permit for private land from the Montana Department of Environmental Quality. Crevice never got that permit, but it holds a small miner's exclusion statement, which allows mining on private lands as long as the surface disturbance is less than five acres.
The company has mineral rights beyond that — covering some 1,250 acres, Werner said Wednesday night. Some of that includes federal land claims that Werner believes are valid rights because they were staked before the mineral withdrawal. The mineral withdrawal doesn't affect "valid existing rights."
You have free articles remaining.
"My claims were ahead of that," Werner said.
Joe Josephson, of the Greater Yellowstone Coalition, disputed that. He said there's a stringent legal standard for proving the existence of such rights.
"There's a very high burden for valid existing rights," Josephson said.
Werner is a former executive at TVX Gold, which operated a mine in Jardine until the mid-1990s. That company did some exploration on Crevice Mountain. Werner said a mine there would make 100 percent profits — so if the company spent $10 million, it would make $10 million or more.
He foresees a mine that could produce about 300 tons of ore per day. Ten separate trucks would haul the ore downhill each day, through Jardine and through Gardiner and on to a mill.
The company renewed its small mine permit earlier this year, and it has also obtained a road use permit from the U.S. Forest Service that allows it to access part of its property. But Werner's still unsure how much work will get done this summer.
Financing has been an issue. A loan he and his Australian partner had was rescinded because of delays, and the company decided to wait until the mineral withdrawal push sorted itself out before moving forward.
Crevice is a private company, but Werner said he's not convinced the company can develop the mine and remain a private company, meaning they could go public to raise money.
"We're going to do whatever it takes to finance this project," he said.
Over the course of the meeting, which ran more than two hours, Werner sparred several times with Steve Koehler, who has worked in the mining industry for nearly 30 years.
Koehler doubted whether Werner could finance the project, and raised technical issues he thinks might be problematic. He also said Werner should think more about "corporate social responsibility," a concept he said is becoming more prevalent in the mining industry.
"You have failed to live up to the expectations of the mining industry," Koehler said. "You've not convinced me of anything."