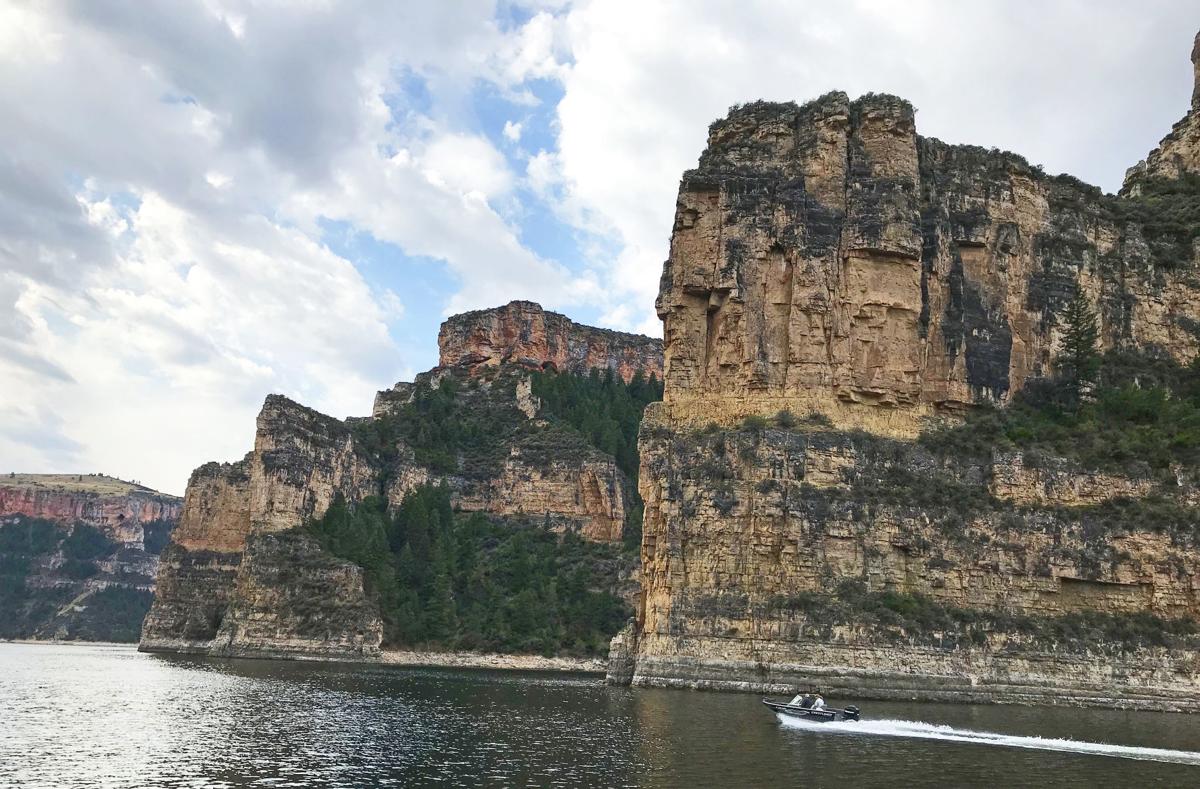 Fall is a great time to trek to Bighorn Reservoir to boat in the rocky canyon, and maybe take along enough gear for an overnight outing.
With the lake surrounded by the Bighorn Canyon National Recreation Area, the National Park Service has produced a Waterway Trail Guide that details campsites along the 71-mile-long lake. Paddlers are advised that afternoon winds can be dangerous since some parts of the canyon lack any beach to exit the water if the waves kick up.
Six boat-in campsites are listed in the guide, two on the south end of the lake and four to the north. Three of the campsites have no amenities, while the others have bear-proof boxes for food storage, picnic tables and leveled campsites.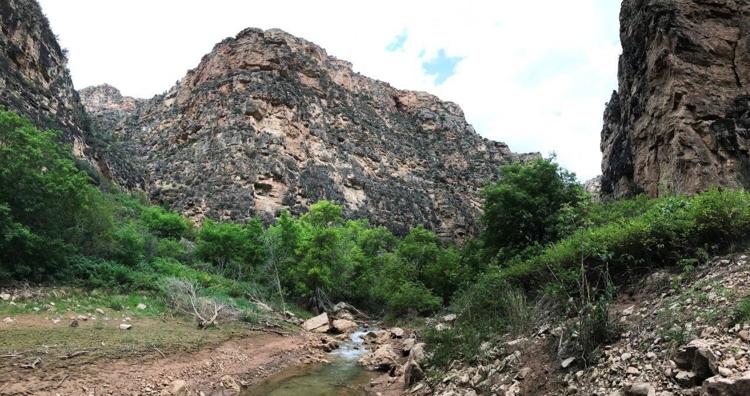 You have free articles remaining.
The beauty of the canyon is its vertical cliffs that rise 1,000 to 2,500 feet above the water. Pocked with caves, carved by weather into unusual shapes and colored red, gray and tan, they are a wonder of nature. Staring up at the cliffs could strain your neck or sunburn the roof of your mouth if you're not careful.
On the north end, Black Canyon and Dryhead Canyon are long fingers that wind away from the main lake while narrowing, providing a feeling of desert-like seclusion.
Fishing can vary, with many anglers tossing baited jigheads or crankbaits for smallmouth bass, to trolling with cranks or minnows for walleye. The occasional catfish or trout can be caught. Fly anglers like to target the lake's large carp by tossing dry flies from drift boats near Ok-A-Beh Marina, which has closed for the season.
Ok-A-Beh is the only access on the north end of the reservoir near Fort Smith. The south end can be accessed via Lovell, Wyoming, with boat launches at Horseshoe Bend and Barry's Landing.