Volunteer trappers working in concert with Montana Fish, Wildlife & Parks have captured 18 marten since early December for relocation to the Little Belt Mountains.
"They are the cutest little things, but they are really feisty," said Claire Gower, an FWP wildlife biologist based in Bozeman.
They are in super good condition," she added, except for one older male that had lost an eye, had a ripped ear and a grizzled face. "He was a real bruiser."
Marten, a cat-sized member of the weasel family, were historically present in central Montana's mountain ranges, including the Little Belts. However, at some point within the last 100 years — possibly due to poisoning or unregulated trapping — the animals disappeared from the region.
By the end of February, biologists hope to have translocated at least 30 marten from the Beaverhead, West Pioneer, East Pioneer, Gallatin, Pintler, Flint Creek and Absaroka-Beartooth mountain ranges. The Little Belts transplant was first proposed in 2014, but due to staffing changes and other projects the initiative has waited to move forward until now, the Independent Record reported in July.
"Over time, we hope to see marten take hold in the Little Belts and thrive there once again," said Bob Inman, FWP's furbearer and carnivore coordinator.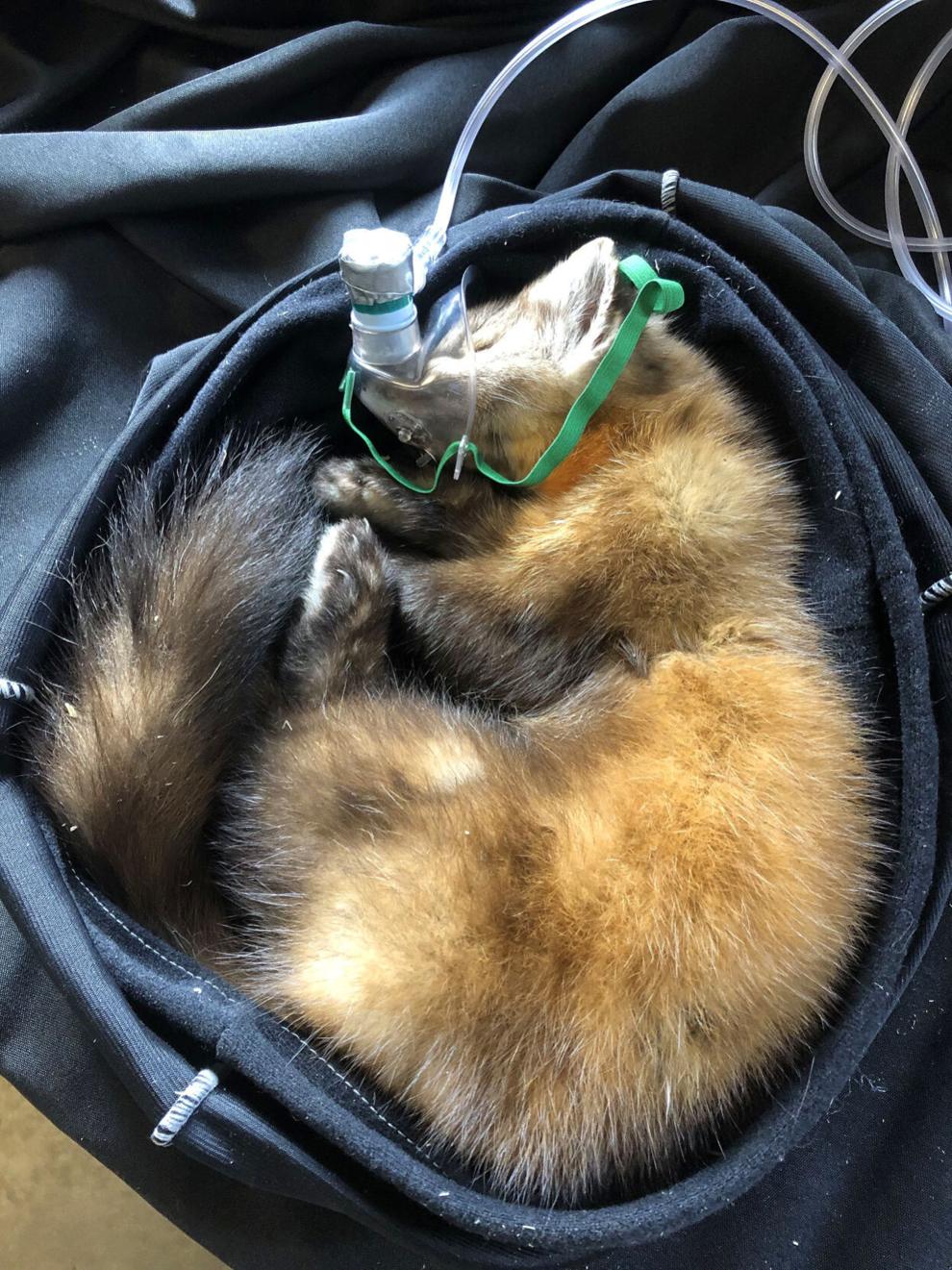 Capturing the small mammals isn't easy. Extensive trap lines were set in the backcountry by a half-dozen trappers. Marten are caught using baited live traps outfitted with an auxiliary wooden den, allowing them to stay warm and to be transported safely.
The traps are checked daily. When a marten is caught, the trapper notifies FWP who shuttles the animal as quickly as possible to White Sulphur Springs, Gower said. Once there, biologists sedate the marten and collect age, sex and blood for genetic testing. As soon as possible, the animals are transported into the Little Belts.
"We're spreading them out in identified high-quality marten habitat," Gower said.
So far only five females have been trapped although the agency is hoping to have half of them female. It's unknown if any of the females were pregnant.
"We appreciate the time and efforts of volunteer trappers, as well as the financial contributions of supporting groups," Inman said.
"The project wouldn't be possible without the immense help of partners, who really have helped make this a reality," he added.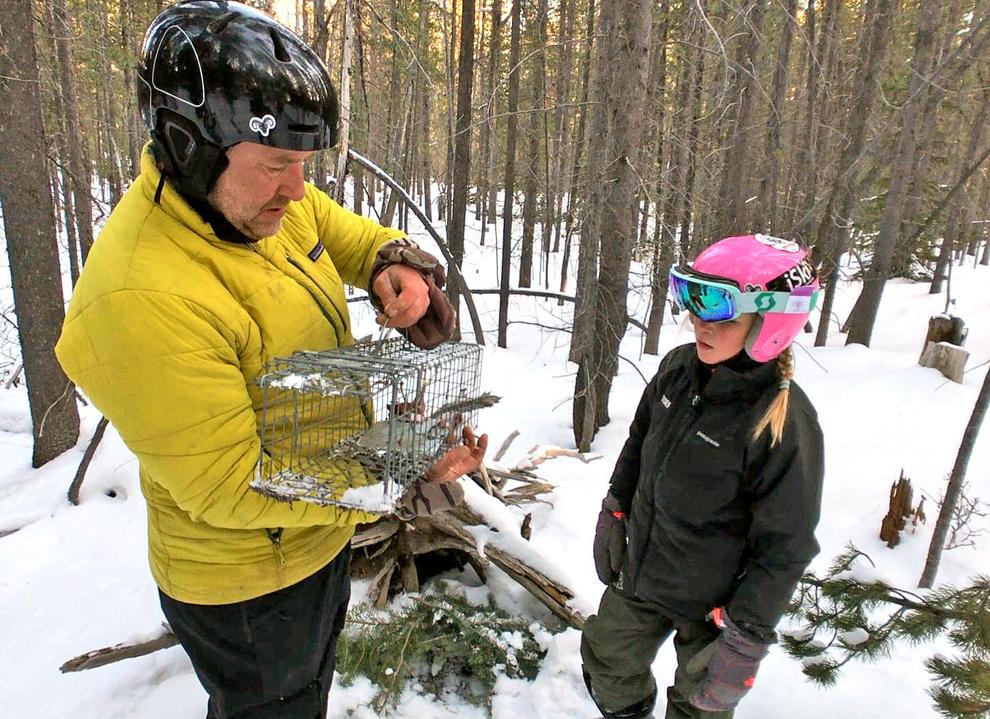 Once released, the boxes and bait are left behind to provide food and shelter for the marten until it learns the new habitat, Gower said. The animals are not tagged or collared. Instead they will be monitored via tracking and camera traps. Some have already been photographed returning to the boxes.
The price tag for the work is $84,000. The Great Falls Chapter of Safari Club International contributed $25,000. FWP tapped federal Pittman-Robertson funding, which is generated from an excise tax on firearms and ammunition, to pay for the rest of the expense.
FWP and its partners developed the project to restore marten to the Little Belts because they are generally unable to disperse naturally across large expanses of non-forested habitat.
FWP and the Montana Natural Heritage Program worked together to develop a predictive habitat suitability model for marten in Montana. The model indicated the Little Belts contain some of the highest-quality unoccupied marten habitat in the state. FWP reconfirmed final approval for a restoration project in the Little Belts with the Montana Fish and Wildlife Commission in August.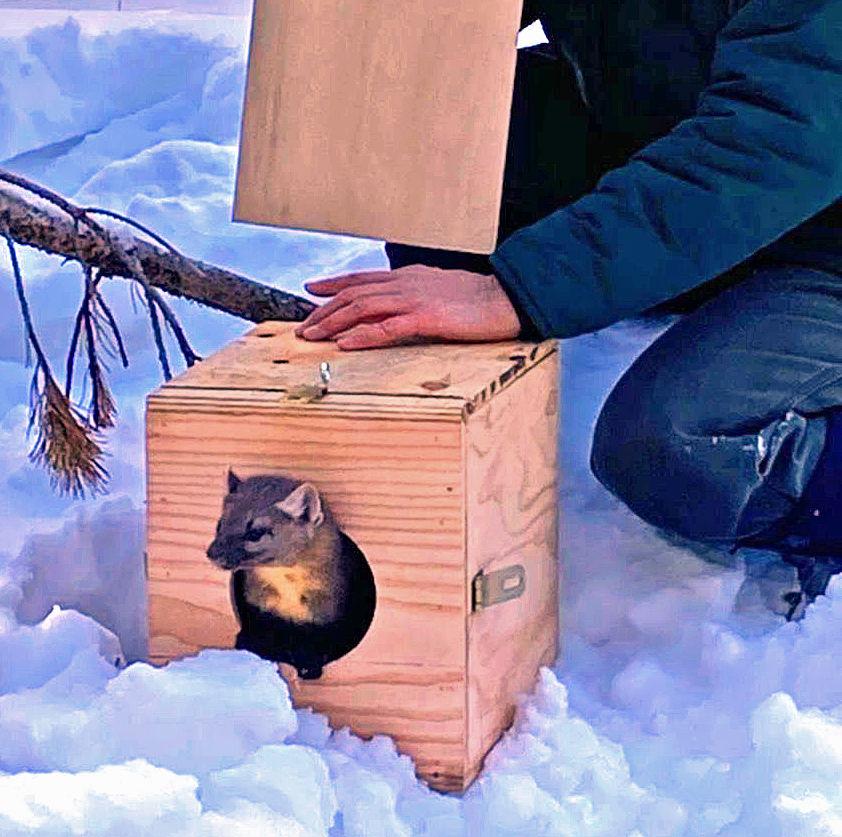 "It's one of our core responsibilities as a wildlife management agency to the citizens of this state to restore and maintain native species," area FWP biologist Jay Kolbe, who is based in White Sulphur Springs, told the Independent Record. "This is an opportunity to restore that species to one of the last remaining places it historically occurred."
Forest visitors can identify martens by their short legs, prominent ears, pointed face and a well-furred tail that is about one-third of its total length, according to the Montana Field Guide. The marten's "yellowish-brown fur shades to dark brown on its bushy tail and legs." It also has a "pale buff to orange patch on its throat and breast." Like squirrels, the marten can rotate its hind limbs to descend trees headfirst.
Measuring about 21 to 26 inches long and only weighing 1.5 to 2.75 pounds, marten dine on voles, mice, ground squirrels, insects, birds and even fruit. They mate in the summer with young born in April. Litter sizes are about two to four.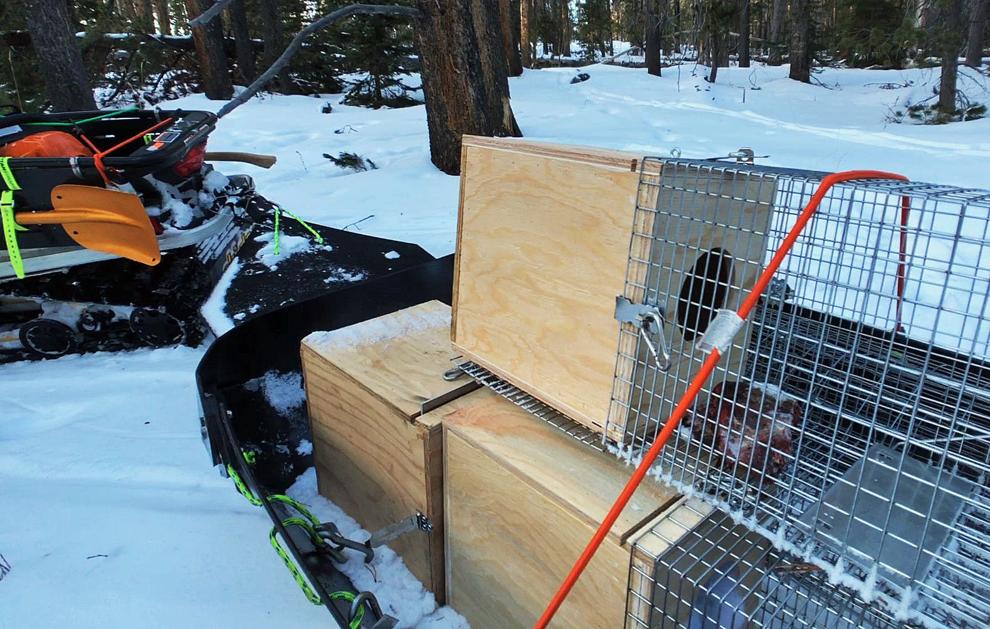 There are two known species of marten in Montana — the Pacific marten with a more southern distribution and the American marten typically found to the north. FWP believes Pacific marten from southwest Montana are likely the variety that once occupied the Little Belts.
Marten reintroductions have a high success rate. A project to restore them to the neighboring Big Belt Mountains in 1956 proved successful with animals showing up on camera traps as recently as 2016.
If successful, the Little Belts' project will restore a genetically diverse and self-sustaining marten population to one of the species' native ranges in central Montana. However, FWP recognizes that periodic supplemental translocations may take place in the coming years to ensure the animals take root in their new home.
No trapping for marten in the Little Belts would be allowed until the population has been reestablished.
Partners in the project include the Montana Trappers Association, Furbearers Unlimited, Fur Takers of America, the Great Falls and Southwest Montana chapters of Safari Club International, and the Forest Service.