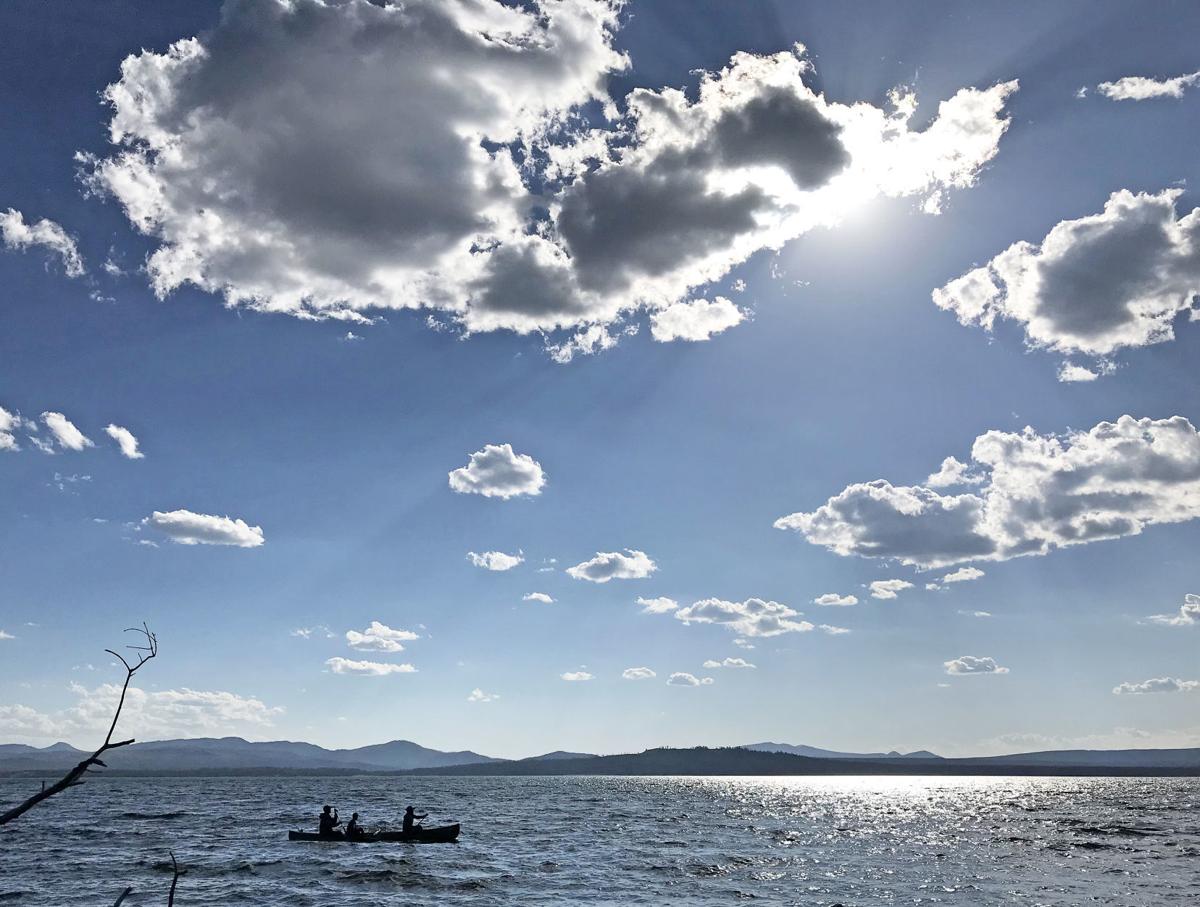 YELLOWSTONE LAKE — Swamping the canoe within the first two hours of a six day trip was not a good omen.
While trying to launch from shore after a brief lunch, a wave crashed over the bow and filled the 16-foot canoe with what felt like a ton of water, immersing all of our gear in the process. I had been worried about flipping in deep water; that's what the National Park Service warns Yellowstone Lake boaters about. I was standing in knee-deep water when the boat flooded.
It took a paddle wedged underneath to finally lever the heavy boat onto its side so the water could be emptied. Like the boat my spirits had been quickly drained. The theme song from the old TV sitcom "Gilligan's Island" ran through my head: "The weather started getting rough, the tiny ship was tossed. If not for the courage of the fearless crew the Minnow would be lost, the Minnow would be lost." Was I now Gilligan?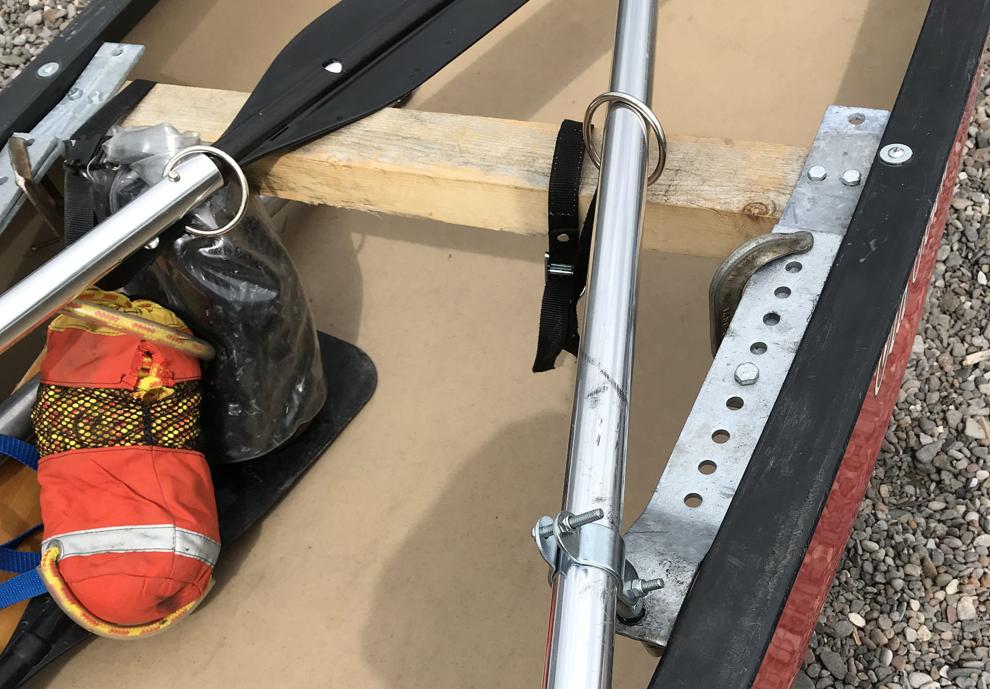 Bucket trip
Canoeing Yellowstone Lake had long been on my bucket list. (I just didn't realize it would involve bailing with an actual bucket.) The remote shoreline of the large lake beckoned this winter as I scanned possible permit-only camping sites to write down on my application to the park.
Trouble is, most of my canoeing during the past 35 years has been on rivers. I had no foundation for what to expect while traveling on a lake. How far could my wife and I paddle each day? Could we paddle for five out of six days without being exhausted? When will the wind calm down, and if it calms down how long will it last? How much gear is too much?
So before launching I considered back-up plans. How about an electric trolling motor to help propel us if we wore out? When the price for a battery, trolling motor and mounting bracket started to add up, I opted to buy some 6-foot aluminum oars. By modifying one of the canoe's thwarts, and piecing together some metal brackets from an old boat trailer, I was able to construct a crude rowing brace to hold the oars — "crude" being a generous compliment.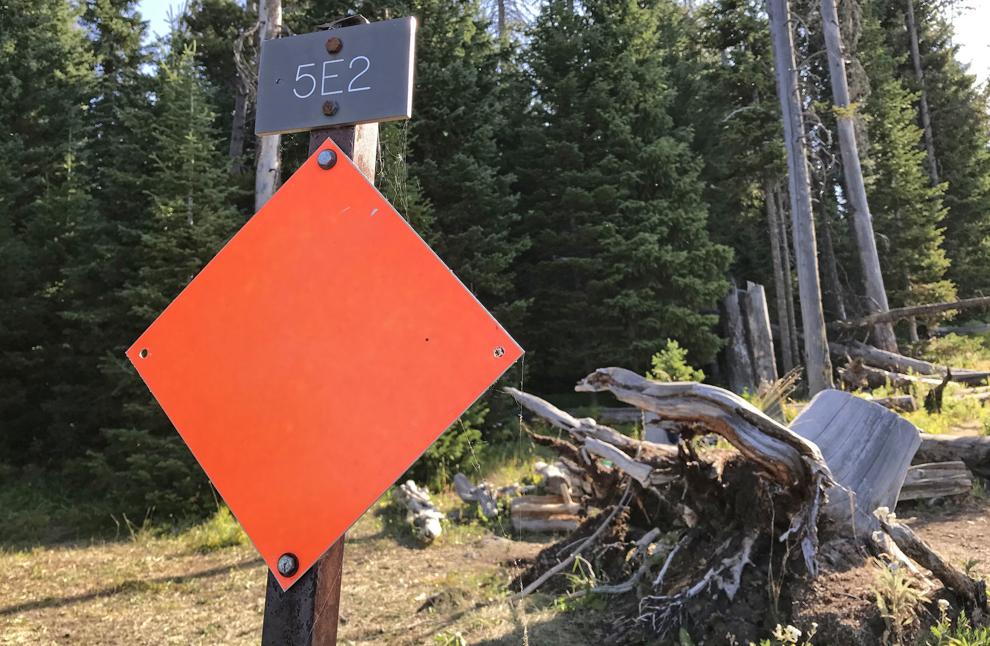 Doubts
It was with all of these questions swirling in my head that we set out along the eastern shore of the lake from Sedge Bay in mid-August, traveling southward.
The east shore is known for being a bad place for canoes, as noted in the park's boating literature. Winds that increase in velocity as the day wears on typically come from the southwest. That gives the wind most of the lake's width to build up large waves that pound the east shore in what on our first day seemed like an unrelenting and maddening froth. I never thought I'd get so tired of the sound of waves washing ashore.
When the wind did finally halt, the lake turned into a placid pool that seemed almost surreal. I didn't trust our good luck and remained skeptical of the lake's tranquil mood. No one else was paddling that day. It was as if we had the entire glassy surface to ourselves, excluding the hordes of gnats that flew into our mouths, under our sunglasses and into our ears. Note to self: paddle with mouth closed.
The trouble was I was too nervous to enjoy the gift I had been given. I was too worried that the impetuous lake would quickly turn on us, so the idea of paddling farther from shore to cut the distance between points seemed foolhardy, dangerous. Better to play it safe, paddle farther and be close to shore when the waves built again.
The oars worked, albeit noisily with their metallic clang distracting from the quiet. And shifting from a forward paddling position to turn around and row was a series of clumsy moves that queasily rocked the boat. The nice part is that rowing was a respite from the shoulder pains of paddling yet we were still propelled forward. Eventually I added a vice-grip tool to elevate and steady one oarlock while a C-clamp locked the other. As Red Green, the king of duct tape repairs, said, "If the women don't find you handsome, they should at least find you handy."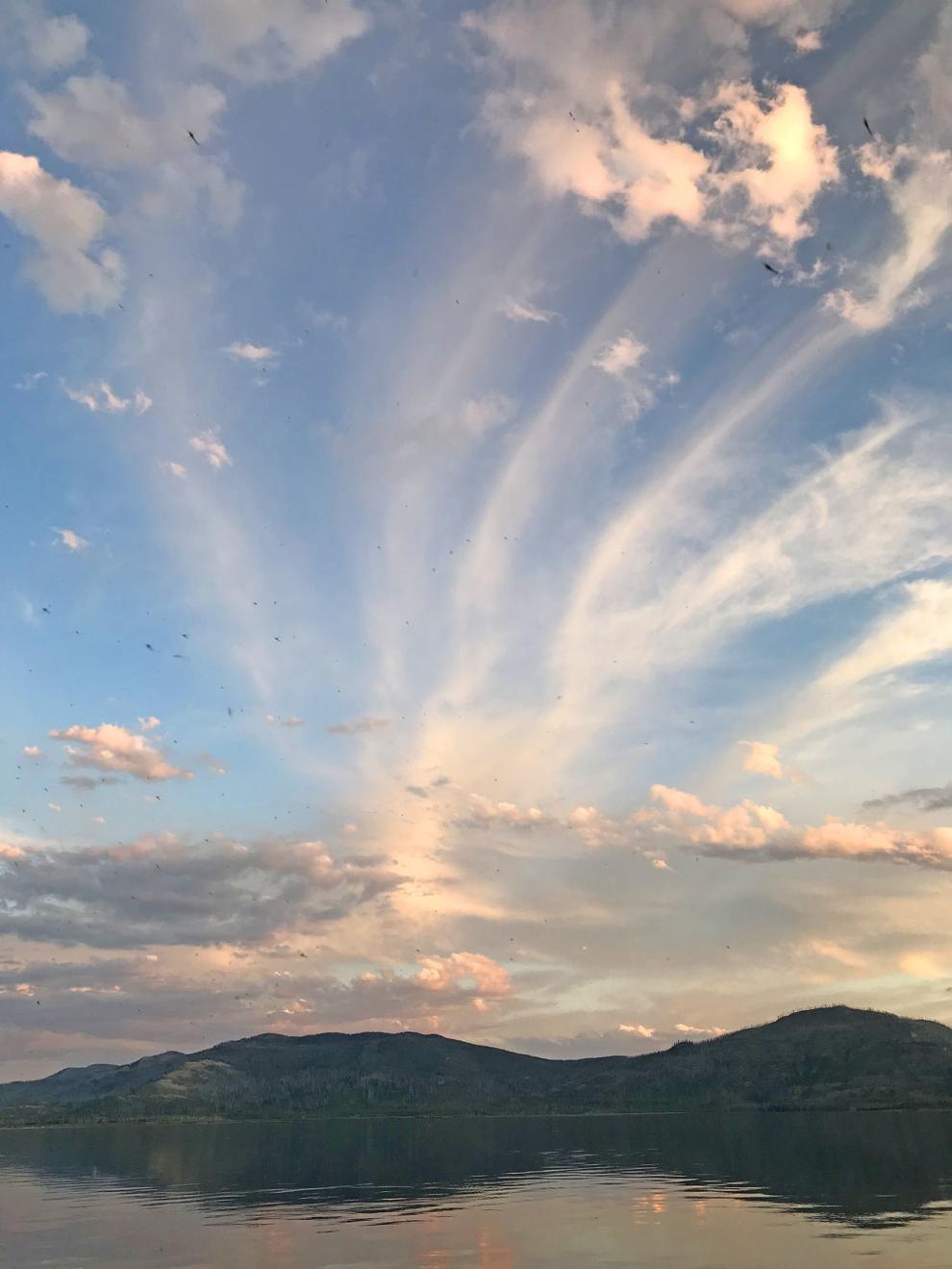 Shuttle
All of this worry could have been avoided for a fee. Outfitters offer guided trips on the lake and will shuttle gear, and paddlers, closer to the remote campsites to avoid the longer, heavy boat slog we encountered. Or we could have paid for a shuttle. Xanterra Parks & Resorts has a cool landing craft specifically built for hauling boaters and their gear. The cost one way is $250.
Power boats are also allowed on much of the lake, although restricted in terms of speed and access to a few portions of the more remote southeast corner of the water body.
The problem is I'm too cheap to cough up the dough for any such luxuries. I was relying on muscle power, which at my age is not very reliable. Daily doses of naproxen to relieve the aches were necessary.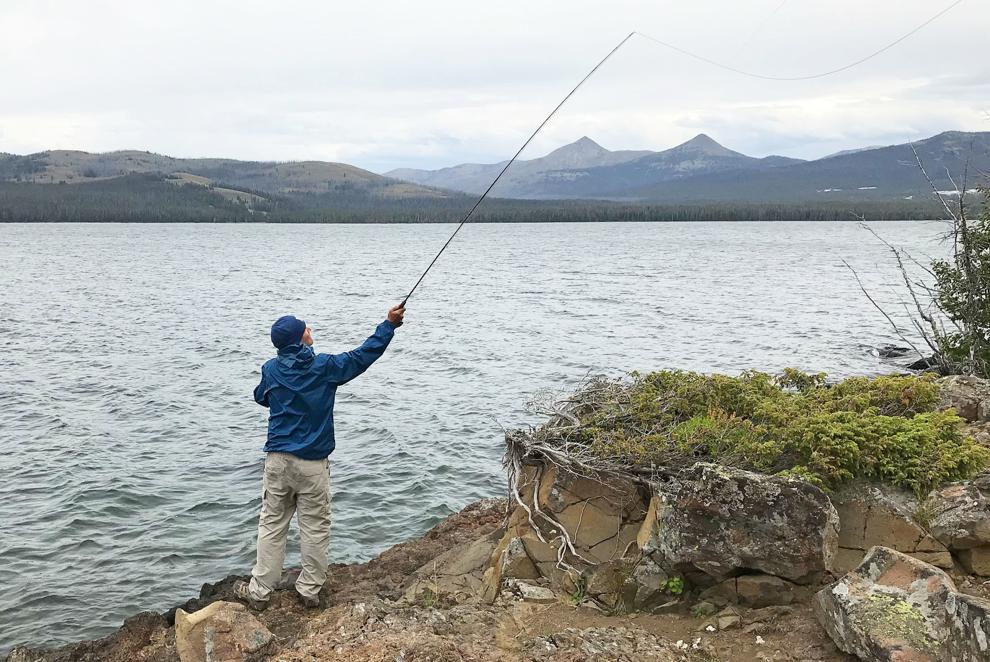 Occupied
After draining the flooded boat on the first day and paddling hard on the second to make up for lost time, we arrived at our designated campsite (marked by a small sign that I found out can be easy to miss from a boat). Unfortunately, someone else was already occupying the campsite. Two tents, two hammocks and a hanging tent were crowded around a large rock fire pit where the fire was still smoldering, although no one was around. My wife and I were mad.
We set up our tent down the beach from what would have been our campsite. I was pumping drinking water out of the lake through a filter when the campers arrived by canoe, fighting a brisk wind and choppy water. They had a good excuse for not leaving. The man's 75-year-old father-in-law had fallen the day before and they were unsure if they could reach their next campsite. They were gambling no one else would show up.
But it seemed illogical to make them pack up just so we could have the campsite. Plus, they had a ton of gear. They were apologetic and polite enough that my wife finally cooled off. Crane calls, sounding almost loon-like in the still night air, serenaded our weary souls to sleep.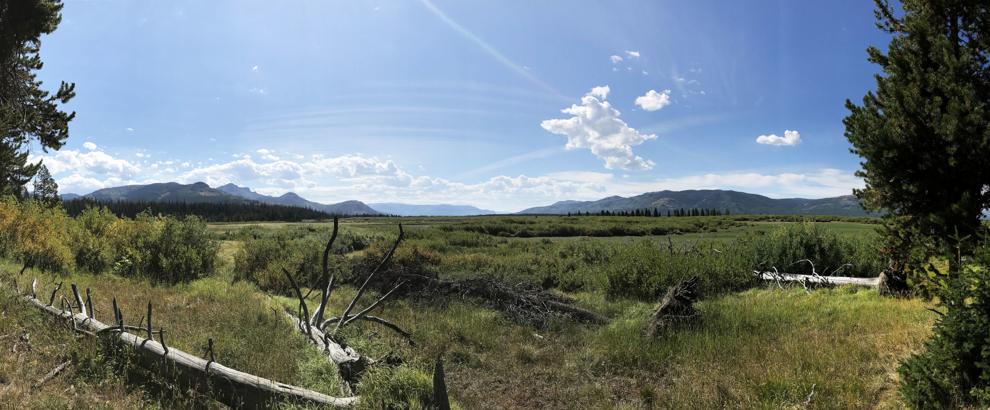 Slow days
The next day was a layover for us, so we hiked to the mouth of the Thorofare Valley — home to the most remote place in the lower 48 states. All day the weather was calm. The Southeast Arm of the lake shimmered with light breezes. I thought the hike might quell my urge to visit the Thorofare, but it only made me hungrier to move deeper into its wonders.
That night huge mayflies danced in the air along the shore and cutthroat trout jumped and splashed looking for a juicy meal. Unfortunately, all of the fish were too far out for me to reach with my fly rod and canoeing to them produced no results either, heightening my frustration. I figured the bats darting around our heads must be fat with so much evening food to eat. Fat bats is fun to say.
The stench of a nearby thermal area scented the following morning's air with the sour smell of sulfur. It was a reminder that white on these mountains may not mean snow. Sometimes it's a patch of barren ground mineralized by the underlying Yellowstone Volcano's heat and secretions.
The next three days seemed to unwind like molasses. We'd rise early in hopes that the lake was calm enough to paddle to our next campsite. But once we reached that day's spot, life was pretty leisurely. I napped in the sun with my head propped against a deadfall log, the lake splayed out between my knees. Or I cast my fly rod incessantly and unsuccessfully in hopes of luring a trout onto my hook. Time slowed.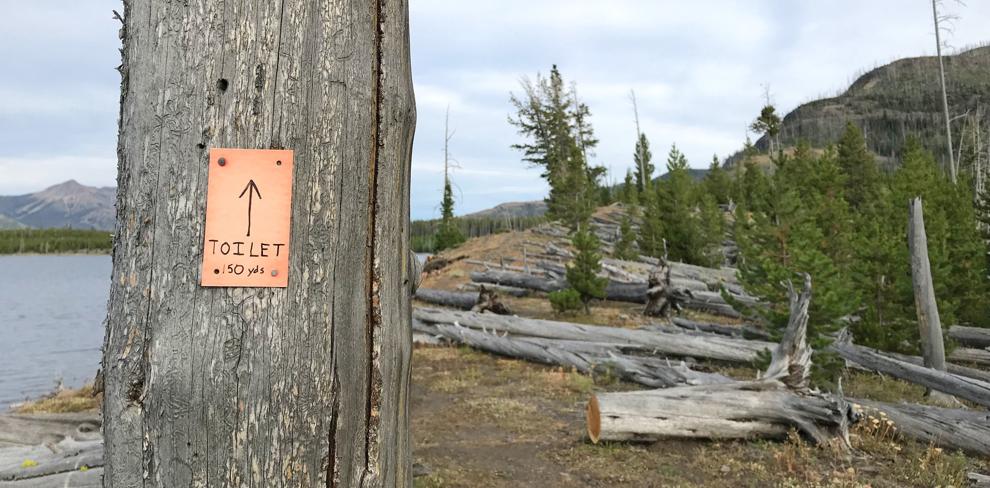 Amenities
At the last two sites we had amenities I'm not used to in the backcountry: a latrine and a bear box. A bear box is a bear-proof metal container inside of which travelers can stash their food out of the bruin's way. I'm usually pleased to have a bear pole — a log stretched between two trees where you can throw a rope up and over to hoist your food out of a bear's reach. Two squirrels raced across the bear pole as if in a fight for territory, nature's substitute for Netflix.
Our final campsite was near the tip of The Promontory, a tree-charred thumb of land that juts into the southeast corner of Yellowstone Lake. Lava rock, resembling something from a Hawaiian beach, defended the shoreline. Veins of white quartz ran through the rock creating crazed, magical designs. One hole in the volcanic mass burped water as waves sloshed to shore. A mule deer doe roamed the campsite, unconcerned by our presence. Raspberry bushes were bearing tart, ripe fruit suitable for desert following the last night's freeze-dried meal — rice and chicken, not chicken and rice. The nearby small cove's pebble beach was littered with colorful stones, from which a previous visitor had plucked their favorites and arranged on a stump for us to admire. The place had the feel of a lake along the East Coast, a Maine-esque quality of water, trees and rock.
I breathed deeply. Tomorrow we'd return to civilization.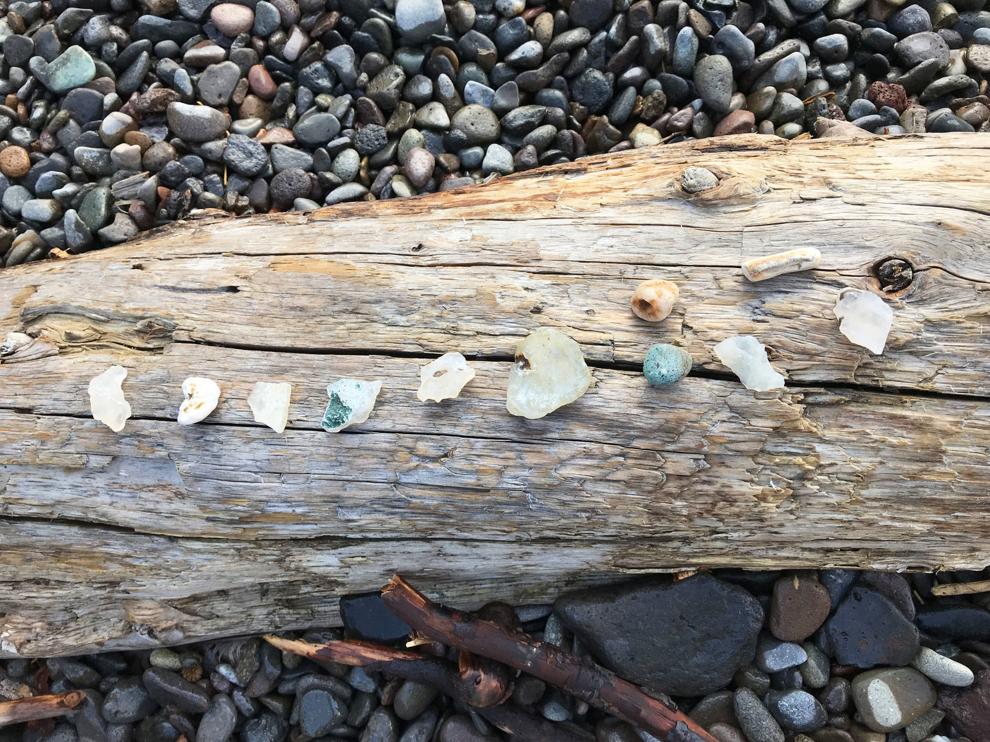 Last night
That night the first storm of our trip pounded the tent, lightning booming and flashing. The storm heightened our concerns that in the morning the lake might still be too rough for us to cross the largest section of open water during our trip — about three-quarters of a mile from The Promontory to the east shore.
Rising early we groggily stowed wet gear in dry sacks and set off into an eerie morning mist. Paddling harder than ever I attempted to ensure we made it across to the shore as quickly as possible, still distrustful of the lake's temporary tranquility.
We crossed without incident and paddled 9.5 miles on to our initial launch point at Sedge Bay much quicker than expected. Out of character, the water glassed off as the day progressed, as if the lake was giving us a fair farewell after such a hostile greeting.
My GPS recorded the canoe trip as 37.27 miles of distance covered at a disheartening average pace of 2.5 mph although our top pace had at times hit 4.5 mph. On the bright side, we were probably pushing close to 400 pounds of weight through the water — liquid that, when inside the boat, had made it nearly impossible to move.
Following the trip it's hard not to think of Yellowstone Lake as having a personality or spirit. It is impetuous, like a child — at one moment stormy and shrill followed by spells of deep calm and beauty. In the process it is also able to extract a range of emotions from its visitors — fear, triumph, exhaustion and serenity.
The voyage had challenged me in new ways, took me out of my usual outdoor comfort zone and filled my mind with water-logged doubts. I drove away from the rocky beach with renewed respect for water, humbled and sore.