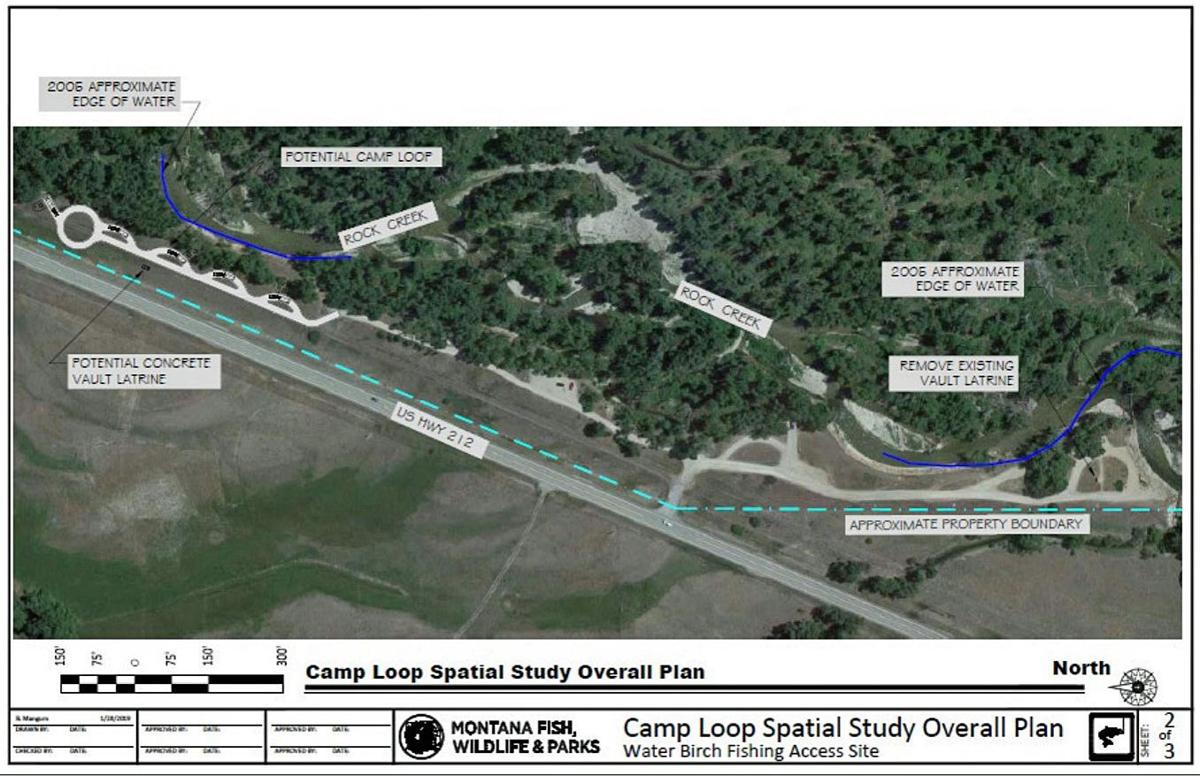 Rock Creek has eaten away at the east side of a fishing access site between Roberts and Red Lodge, prompting the Montana Department of Fish, Wildlife & Parks to propose building five new campsites on the property.
The Water Birch FAS receives a lot of use because of its location just off of Highway 212. Less than an acre in size, the narrow property provides access to the creek, as well as picnic and camping spots.
As Rock Creek has cut away at the land, the FAS has gone from nine to five campsites and had to move a latrine.
"Overall, the loss of the five original sites has created a situation where people either double up on camping units in individual sites, or some have pioneered sites in grassy areas proposed for development," FWP's draft environmental assessment says.
Using $50,000 the agency is proposing to add five new sites at the north end of the property and relocate the latrine. The road to the new sites would be built atop an old railroad bed that runs through the parcel. If approved, construction could start as soon as mid-May but wouldn't be completed until June 2022.
FWP is taking comment on the proposal through March 18. Comments can be mailed to: Montana Fish Wildlife and Parks, Water Birch FAS, 2300 Lake Elmo Drive, Billings, MT 59105, or emailed to fwpregion5pc@mt.gov with the subject line "Water Birch FAS."