The Yaak River flows through one of northwest Montana's most beautiful valleys, hiding and then reappearing along the rural highway running north to south.
The Yaak is small by Montana standards — a tributary of the colossal Kootenai River — but what it lacks in size it makes up for with splendor and mystique. The Yaak Valley's rainforest-like landscape invites exploration along a handful of trailheads and campgrounds with the river anchoring the valley floor.
The river flows freely in classic fashion through boulders and undercut cliffs covered with mosses. The valley's sparse habitation gives the river a sense of wildness even along the highway, and once standing on the water's edge, solitude becomes the norm.
Just south of the Canadian border is a web of forks and small streams that join to create the main river northeast of the community of Yaak. This section provides some of the easiest access and only some navigation of dense vegetation to get to the water. Don't be surprised to see a black bear or moose, even for just a glimpse moving through the foliage.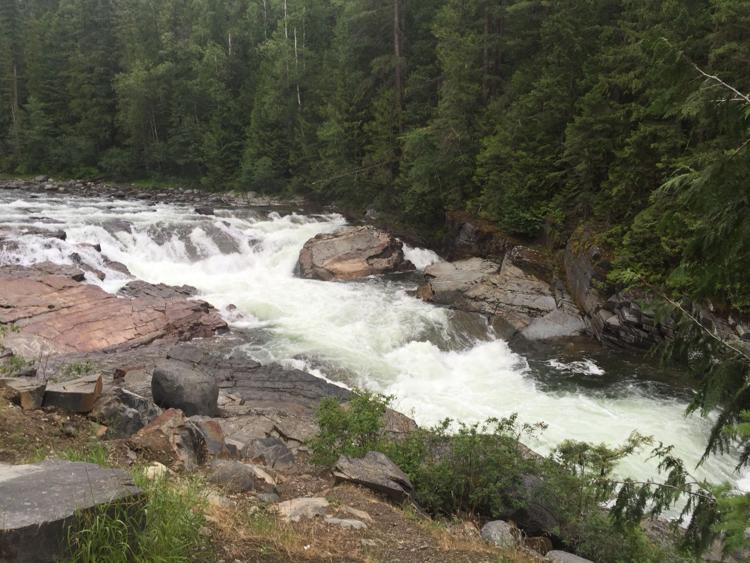 South of Yaak the river takes on a different character. Highlighted by Yaak Falls — a series of waterfalls that dump into the narrow final stretch of blue pools and rocky runs — the primary access comes at campgrounds or climbing down from the highway.
Although some do float the Yaak, the season is short for most of the river and confined to a few weeks between peak runoff and low water. Fish are plentiful, including a healthy brook trout population, but size is not among their top attributes. Just bring plenty of flies as the overhanging trees love to gobble them up.