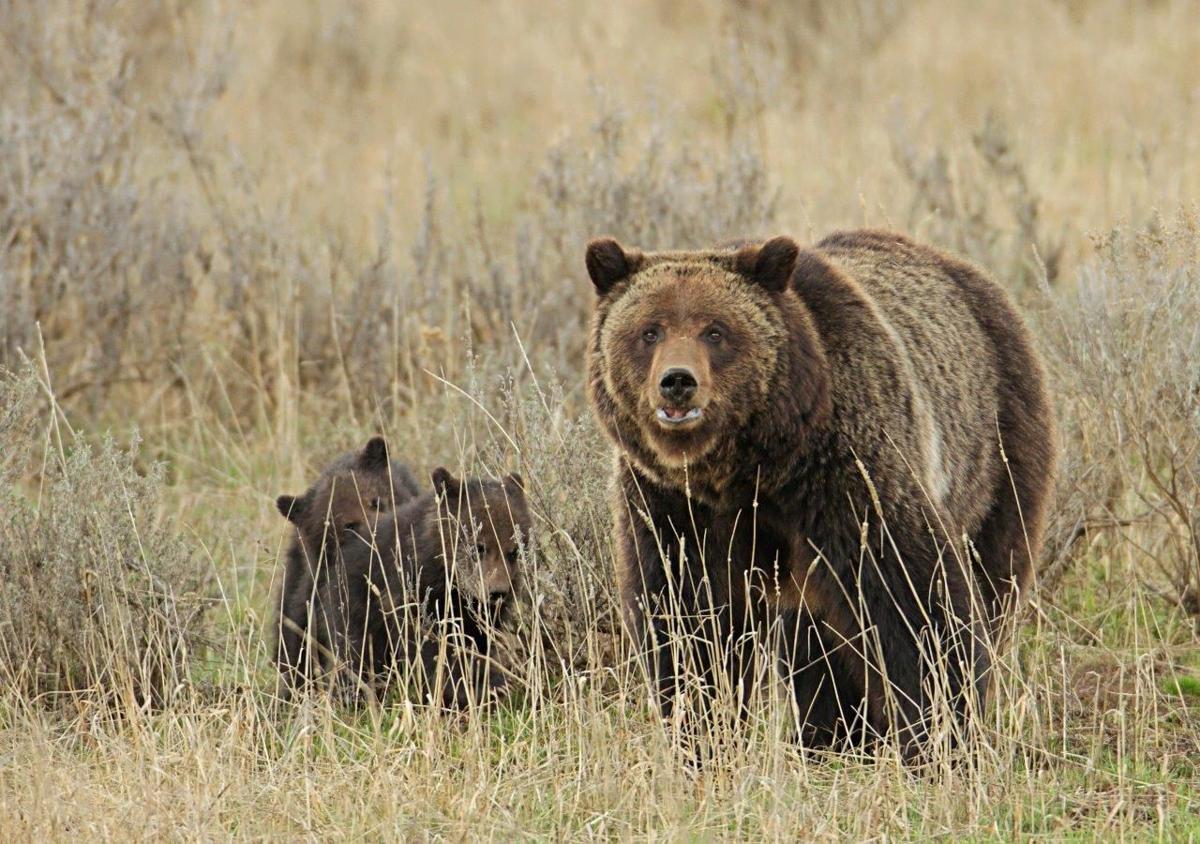 If there was any doubt that grizzly bears' presence is increasing along the Beartooth Front, a Facebook photo posted this past week of a griz walking through a Red Lodge neighborhood in broad daylight should erase that notion.
While the Rocky Mountain Front gets much of the attention for wandering grizzlies as they amble eastward onto the plains and through the communities of Choteau, Valier and even Fort Benton, it's worth remembering that south-central Montana is prime grizzly habitat, as well.
From the Wyoming border near the community of Clark, north and west more than 90 miles to Livingston, the eastern face of the Beartooth Mountains offer an extensive and relatively undeveloped ecosystem favorable to grizzly bears.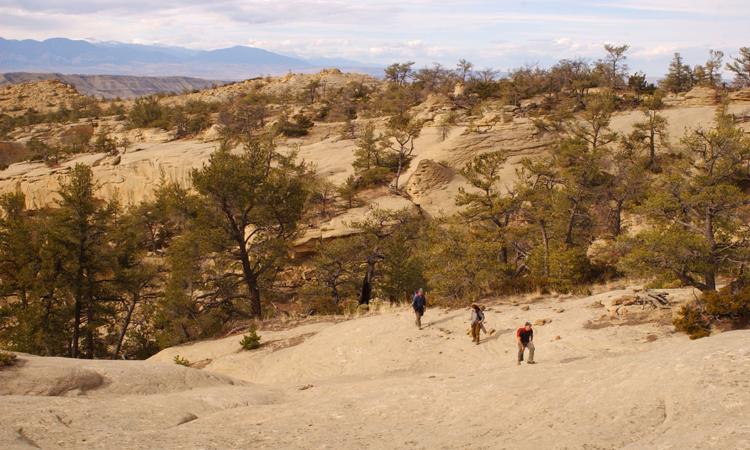 Adaptable
That should be no surprise.
"The grizzly is one of the most adaptable species on Earth," said Shawn Stewart, a wildlife biologist for Montana Fish, Wildlife & Parks based in Red Lodge. "They used to range from Alaska to Mexico."
A small population of grizzlies still live in Asia's Mongolian desert, which seems an incredibly inhospitable place to make a living.
So when Stewart has seen grizzly tracks in the Cottonwood Creek region, a high-desert landscape halfway between the Beartooth and Pryor mountains, he was initially surprised before reasoning that it only made sense.
"It's really hard to figure out how a bear makes a living in someplace like the Cottonwood triangle," he said.
With little vegetation, maybe they can scrounge a meal from insects and ants, Stewart speculated. Or maybe they are just passing through.
"It's so far removed from what we think of as bear habitat that it's hard to wrap your mind around," he said.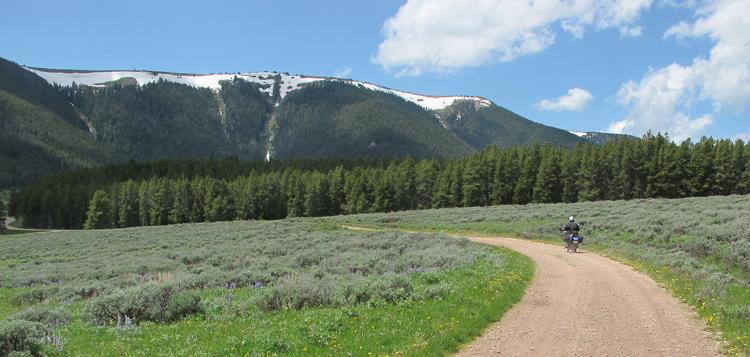 Historic home
The bears would have crossed the Clarks Fork of the Yellowstone River to reach Cottonwood Creek. Stewart pointed out that fur trapper Osborne Russell noted in his memoir recounting explorations of the West in the 1800s that the Clarks Fork of the Yellowstone, which flows from the Beartooth Mountains, was once prime grizzly bear habitat.
So it's also no wonder Stewart has heard a few credible reports of grizzly bear sightings in the Pryor Mountains, about 30 miles due east of the Beartooth Mountains.
"It's always disconcerting to me when someone says that is not grizzly habitat," Stewart said. "Bears can probably make a living in a little broader landscape than we give them credit for."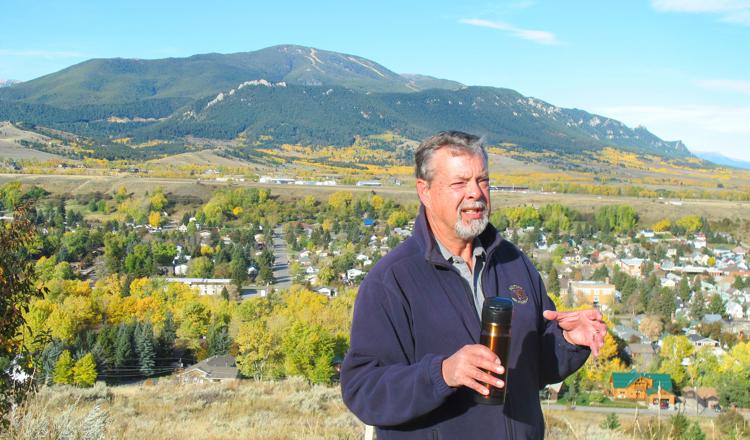 Management
Montana is proactive in dealing with the big carnivores. FWP and conservation groups offer help to landowners to protect livestock with electric fencing, removal of livestock carcasses to reduce the chances of associating them with food, and education of the public to lessen the possibility of encounters that often end with the death of bears, or sometimes injury to humans.
Ranchers need to know that bears that do kill livestock will be managed, Stewart said, meaning relocation for first-time offenders and death for problem bears.
"If you can't help resolve that conflict you lose all credibility for grizzly bear management," he said.
Sunlight Ranch, which borders the Beartooth Mountains southeast of Red Lodge, has seen increasing livestock-bear conflicts. The ranch's management has been progressive in addressing the issue, Stewart said. They are breeding more aggressive cattle so the mothers will be more likely to defend their young. The ranch has changed the timing of calving and rotated their grazing to avoid known bear areas at certain times of the year, he said. Cowboys are up early to ride with the herds, scare off bears and find any carcasses as soon as possible.
"I honestly can't speak highly enough of the cowboys," Stewart said. "They're fairly progressive, but there's no avoiding conflicts."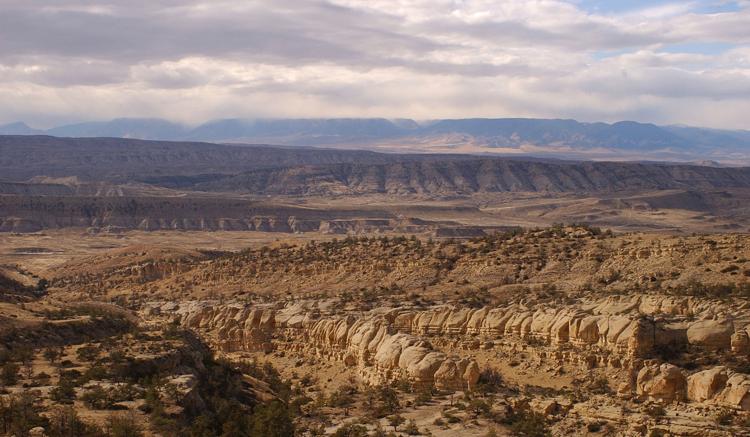 New neighbor
About three years ago Stewart was exercising his dog in mid-July while looking for sage grouse and sharp-tailed grouse when he topped a hill and saw a mother grizzly with three cubs. The wind was at his back and it took only seconds for the female to catch a whiff of his scent and stand up on its hind legs to investigate. He quickly grabbed his dog and left the area.
At the time, Stewart was eight miles east of the Beartooth Front. As the crow flies, Montana's largest city, with its population of almost 100,000 people, is only 60 miles from the Beartooth Front. It's long past time for residents of Montana to realize they have new neighbors — large, muscular, furry ones — as the Facebook photo from Red Lodge emphasizes.
So a few words of advice. Carry bear spray. Know how to use it. Have it readily available. Keep your camp clean and bear-proof coolers and backpacking food by keeping it out of a bear's reach. Keep your yard free of bear attractants like bird feeders and barbecue grills. Teach and encourage others to be responsible, as well.
Most bears are good neighbors, avoiding humans and staying out of trouble. By taking precautions we can do our part to ensure they stay that way.
"Managing these bears comes with a certain amount of stress involved," Stewart said.
Yet he continues to hike, hunt and visit the same areas he's always enjoyed along the Beartooth Front, but now he doesn't go anywhere without bear spray.
"I do the same things but much more carefully. And there's nothing wrong with that."
Be the first to know
Get local news delivered to your inbox!