Just west of downtown Red Lodge, a stone's throw from the rodeo grounds and airport, a photograph was taken of the backside of a grizzly bear ambling south down Meadow Circle near its intersection with Airport Road.
The street sign is visible in the shot and the home of Andy Beres and his wife is noticeable in the background, his red pickup truck parked in the driveway. He didn't see the bear, but he did see the photo.
"It keeps life interesting," Beres said of the grizzly's presence. "My wife's not too happy about it right now."
The photo was posted on the Red Lodge Wildlife Sightings Facebook page on Wednesday, a stark contrast to the usual shots of colorful songbirds, moose and the occasional mountain lion.
"The first I knew about it was about 8 o'clock this morning, and he or she was already down the road by then," said Shawn Stewart, a Montana Fish, Wildlife and Parks biologist in Red Lodge, on Wednesday.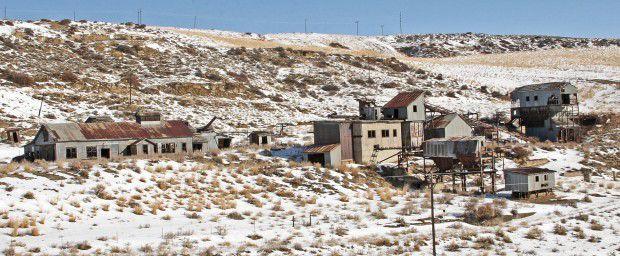 East
The photo emphasizes a fact that Stewart has long known and talked about: Red Lodge is prime bear country, and it's advisable for people to be prepared to see one when walking, hiking or biking in the area — even close to town.
"We've had them over the years within a half mile of town, mostly on the east side," he said.
On the east side of Rock Creek is an open stretch of country, much less subdivided and settled as the Beartooth Mountains work their way south to the Wyoming border. A large portion of that territory is taken up by one big ranch. It's often there that grizzlies run into trouble after killing cattle. That can lead to trapping and, for repeat bear offenders, a death sentence.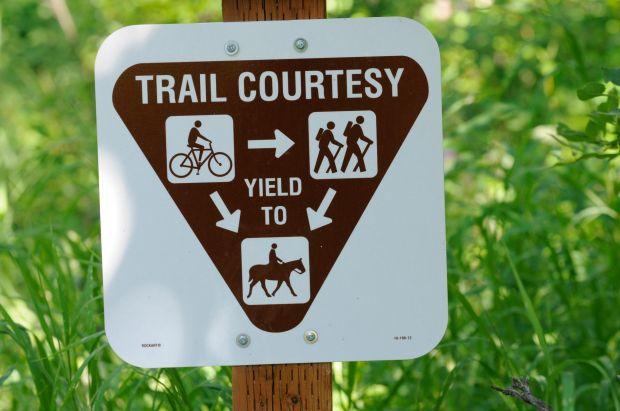 West
But grizzlies have also been seen hanging out on the west side of Red Lodge near the popular Palisades Trail, the Red Lodge Cemetery and Fox Lane, Stewart said.
"It's not really unexpected," he said. "And they are crossing Rock Creek someplace."
"We had a radio-collared bear two years ago near Luther, the Palisades, Grove Creek and then down toward Fishtail. They do get around."
Rock Creek runs right through Red Lodge and provides a brushy wildlife corridor into town from the nearby Beartooth Mountains, which are prime grizzly bear habitat since they back up against the Greater Yellowstone Ecosystem. Depending on how it is defined, the GYE is somewhere between 12 to 22 million acres connecting the wild, mountainous corners of Montana, Wyoming and Idaho and including the wildlife haven of Yellowstone National Park.
You have free articles remaining.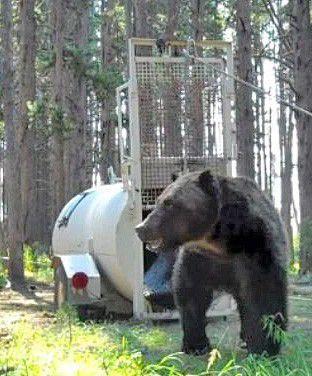 Education
For two years the Red Lodge region has had a special FWP technician, Kylie Kembel, whose sole job is to try to prevent problems with bears by educating the public about proper garbage and livestock feed storage. She has also worked with livestock owners and ranchers to reduce problems.
In the subdivision where the grizzly bear was photographed, Remington Ranch, most homeowners don't have bear-resistant garbage cans, Stewart said. Some residents will put their garbage bins out the night before pickup.
"That's a recipe for a wreck," he said.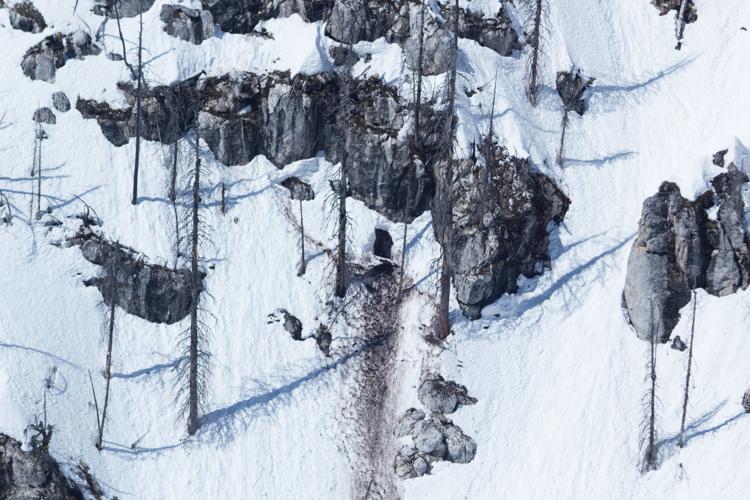 Lean fall
That's because grizzly and black bears in the Red Lodge area are coming out of hibernation thin, hungry and looking for a meal, Stewart said.
"Last fall was terrible for bears," he said. "There were no whitebark pine cones, and berries were average."
So bears likely went into hibernation with fewer fat reserves than ideal. A long, cold spring has limited production of vegetation that the bears typically dine on to restart their digestive systems after a lengthy winter's nap.
"A couple of the black bears I've checked were pretty skinny," he said of spring hunter harvests.
Seasonal
So now is when problems with bears can occur. Last May two subadult grizzlies killed some cattle along the Beartooth Front and were never caught. Later in the year a 6-year-old male was caught after killing livestock and was euthanized.
A 4-year-old female was captured in September and radio-collared to see where it wandered, but it must have exited hibernation so thin that it slipped its collar. The sow had spent the winter in a den on Mount Maurice, just south of town.
There was also a video shot of a sow with a cub near Fox Lane last year, and three years ago Stewart saw a sow with three yearlings on state land while walking his dog east of town.
"So there's a goodly number of bears in the immediate area," he said.