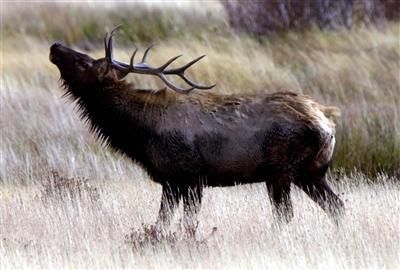 A Hardin man is accused of killing deer, elk and antelope illegally and trying to run away with skulls as wardens closed in. 
Brandon Kyle Schuhen, 22, is charged with five felony counts of unlawful possession, shipping or transport of a trophy big game animal in Yellowstone County Justice Court. 
According to court documents:
In October 2017, a game warden investigated the killing of a bull elk whose head was cut off and body left near Sarpy Creek Road. The warden got a tip that Schuhen's residence on Old Hardin Road had three freshly skinned bull elk skulls and that Schuhen said that he killed all three elk near Hardin. 
The warden found photos of dead turkeys, elk and an antelope on Schuhen's social media accounts despite the fact that he didn't have a hunting license for any of the animals. 
When two wardens and a criminal investigator went to interview Schuhen later that month, he ran from the residence carrying three buck antelope skulls. A warden was "able to get (Schuhen) stopped."
Schuhen eventually admitted illegally killing three trophy bull elk, a trophy mule deer buck, two antelope bucks and two turkeys. Authorities seized skulls and meat from animals as evidence, including an elk stored at Schuhen's parents' bar. 
Schuhen led a warden to kill sites for the animals and supplied pictures of the animals. 
If convicted, the charges carry penalties of up to five years in jail, a fine of up to $50,000 and the forfeiture of hunting, fishing and trapping privileges for at least 3 years, as the value of animals killed by Schuhen exceeds $1,000.