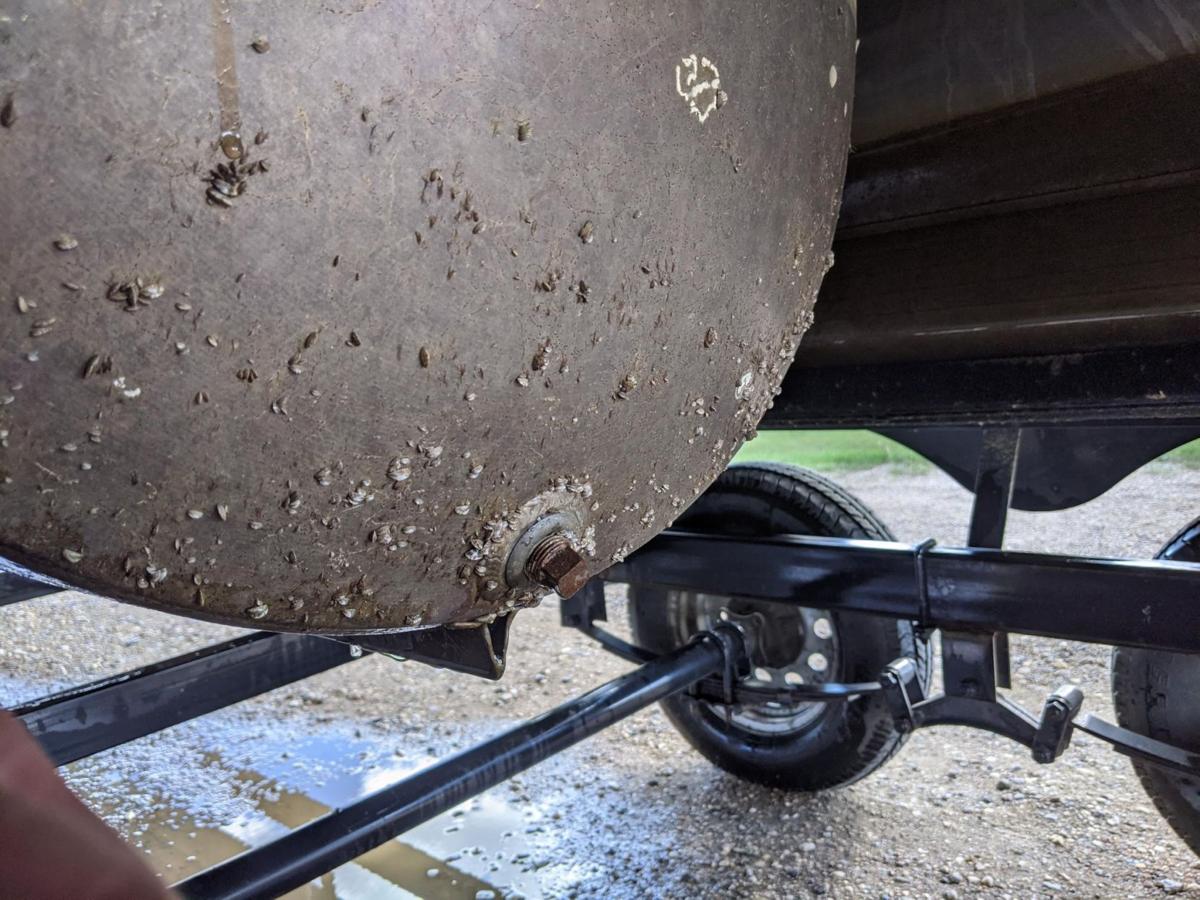 BISMARCK, N.D. — A zebra mussel-encrusted pontoon that was stopped from launching at one of North Dakota's top fisheries on Memorial Day weekend shows that efforts to stem the spread of the invasive species are working, state officials there say.
But advocates for Lake Sakakawea believe it was a wake-up call for policymakers to provide state wildlife officials with more money and resources to combat the threat of aquatic nuisance species, more commonly called ANS.
"Our fisheries, wildlife habitats, a multimillion-dollar recreation industry, the municipal water systems of central and western North Dakota communities, and the hydroelectric capabilities of Garrison Dam are being needlessly threatened," said Terry Fleck, chairman of the Friends of Lake Sakakawea nonprofit advocacy group.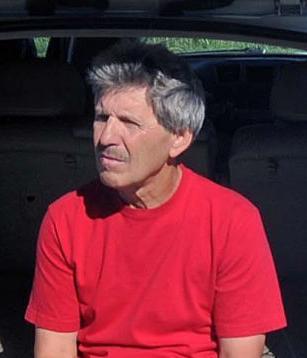 A state Game and Fish Department inspector came across the pontoon as the boater was preparing to launch on Lake Audubon, on the eastern end of Lake Sakakawea.
"It had zebra mussels pretty much caked on the back and sides," state Aquatic Nuisance Species Coordinator Ben Holen said.
Zebra mussels compete with native species, clog water intakes and can even sink docks and buoys with their weight. Adult zebra mussels were discovered in the Red River in 2015, and they've since been confirmed in Lake LaMoure, Lake Ashtabula, the James River and the Sheyenne River, all in eastern North Dakota.
Game and Fish has been working to try to stem the westward spread of the mussels through various approaches, including requiring anglers and other outdoors enthusiasts to take precautions such as cleaning aquatic vegetation from fishing equipment and watercraft. The state also has installed boat-cleaning stations at some water bodies.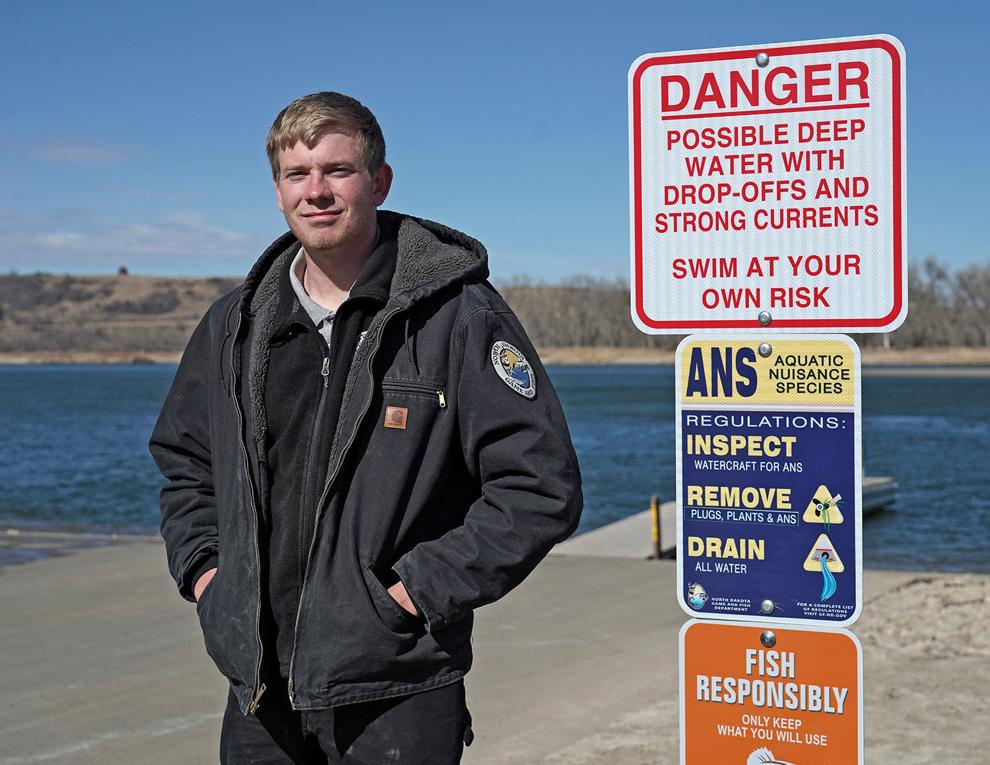 Boat inspections are another method, at infested waters and also those that Game and Fish puts a priority on keeping clean, such as Devils Lake, and lakes Sakakawea and Oahe on the Missouri River System. Lake Audubon is typically in the top five of fisheries in terms of angler interest, and Sakakawea -- which feeds Audubon under an embankment topped by U.S. Highway 83 -- has been No. 1 for 33 of the past 35 years, according to state Fisheries Chief Greg Power.
"Tens of millions of dollars and likely over $100 million are spent by anglers fishing Sakakawea annually," he said.
Recreation on the lake supports about 1,000 jobs, according to the Friends of Lake Sakakawea. The lake also is behind Garrison Dam, which produces hydroelectric power.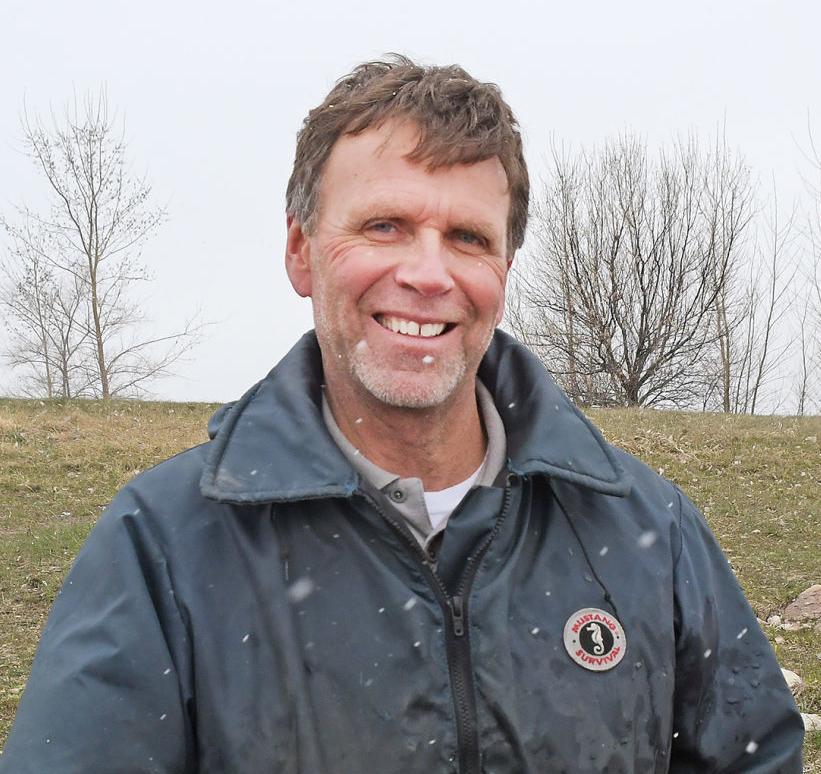 That all means an infestation of zebra mussels in the area could be devastating, officials say. 
"We got lucky this time, but luck is not a strategy and time is not on our side," Fleck said.
Holen headed to Lake Audubon when the infested pontoon was discovered. All of the zebra mussels found on it were dead, but officials spent 40 minutes decontaminating it anyway.
"We hit every square inch of the outside of that boat with 140-degree pressurized water, and washed out the interior compartments with 120-degree water, killing any live material that might have been left on that pontoon," Holen said.
The boater had bought the pontoon from someone who had moored it at a lake in Minnesota, a state in which zebra mussels are a more widespread problem. The boater was unaware of the mussels, according to Holen.
Violating regulations aimed at stopping the spread of aquatic nuisance species in North Dakota can result in a misdemeanor charge that carries a potential punishment of 30 days in jail and a $1,500 fine. The case of the Audubon boater is still being investigated, according to Scott Winkelman, chief of the Game and Fish Enforcement Division. Authorities haven't released the boater's name, citing the ongoing probe.
"Luckily, instances like this in North Dakota are rare, but aquatic nuisance species detection and enforcement is a priority for our department," Winkelman said.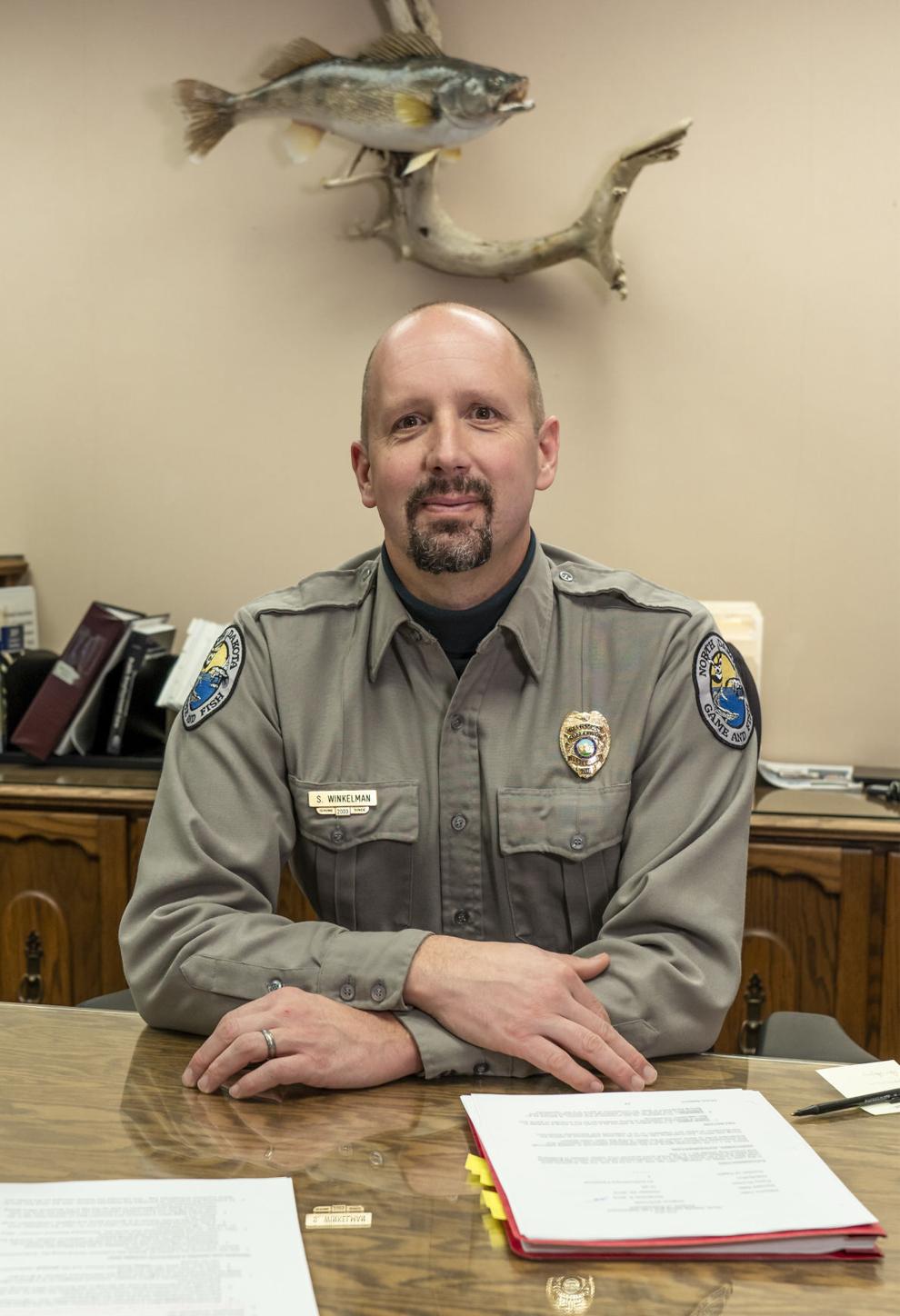 Game and Fish in the past year has issued 85 citations for ANS violations -- the vast majority for not properly draining water from boats, according to Winkelman. A citation is a lesser offense than a misdemeanor criminal charge, and each carried a $100 fine.
There has been only one other instance in the past year of a boat being found with zebra mussels, at Lake Ashtabula, according to Winkelman. That boater was cited after leaving the area but not charged. State officials found and decontaminated the boat.
Fleck lauded the Game and Fish efforts to deal with the ANS threat but implored state and federal policymakers to dedicate more resources to the effort, so that North Dakota can implement stiffer measures such as checkpoints that are employed by neighboring states. Boater self-inspections are not enough, he said.
"North Dakota is relying too much on the honor system," Fleck said.
Winkelman said Game and Fish has more than 50 people working on ANS issues, including the 38 staff members in the Enforcement Division and 17 inspectors from the Fisheries Division. The 2019 Legislature authorized $1.5 million and two full-time-equivalent positions for an aquatic nuisance species program that includes education, detection and enforcement components. The program is funded through boat registration and fishing license fees. Lawmakers earlier this year authorized $1.5 million for the program over the state's next two-year budget cycle, which began this month.
"The state of North Dakota has an aquatic nuisance species management plan, and the North Dakota Game and Fish Department currently has adequate staff and funding to implement that plan," Winkelman said.
Holen said state inspectors are present every weekend during the summer at infested lakes, but he said the Audubon pontoon should be a lesson to boaters everywhere to be vigilant.
"We got lucky that these zebra mussels were dead," he said. "But maybe next time we won't be so lucky."