Every year since 1970, April 22 has been designated Earth Day.
Octopuses are known for being able to change the color of their skin, even while they sleep.
If you think this past winter was pretty mild overall, you are not alone. Ducks are not traveling as far south as they used to thanks to warme…
The biggest fishes in the world are whale sharks. They can grow up to 40 feet long and weigh as much as 40 tons.
Humans are related to great apes like chimpanzees and gorillas, but we are different in many ways.
Tired of your body? Looking for a change? Then imagine being a sacoglossan sea slug.
The birding world was all aflutter over news last week that the black-browed babbler is still alive.
Wolves eat many different types of food. In northern Minnesota the Voyageurs Wolf Project used trail cameras to film wolves eating blueberries…
African elephants are the largest animals that live on land. They can stand up to 13 feet tall and weigh up to 7 tons (14,000 pounds). For com…
Wolverines are rare animals that live high in the mountains.
Here's a strange name for you: liverwort.
Friday marks the first day of the new year — happy 2021!
Happy holidays! I hope you have a great celebration with your family.
Jeff the Nature Guy visits with ZooMontana keeper Alanna Dassoff and Lander the porcupine.
When the weather turns cold in winter, it sure is nice to crawl into bed under a pile of blankets. A blanket can also come in handy to stay wa…
Animals use poo for many purposes, or should I say poo-poses?
Just like humans, it is easier for wolves to survive when they all work together.
Imagine falling in love with an octopus. That happened to filmmaker Craig Foster, who lives in South Africa.
In the underwater world of the ocean there is an unusual hitchhiker, the remora.
Watering the grass in your yard during the summer does more than make it green, it can also attract wildlife like deer.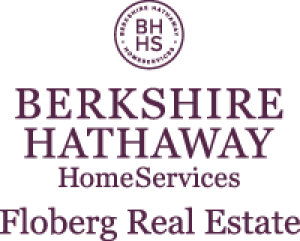 Susan B. Lovely - Berkshire Hathaway Home Services Floberg Real Estate
If eating vegetables like broccoli gives you gas, you may be able to relate to the hoatzin.
Sports like ice skating and ice fishing may be harder to do in the future.
The ostrich is the biggest bird in the world, but it can't fly. It is a pretty amazing creature in several other ways, though.
Seeing a deer running across the road with bright red antlers is startling.
Acorn woodpeckers aren't afraid to pick a fight.
A very big wildland fire burned across more than 257,000 acres, or 400 square miles, of California in 2013, including parts of Yosemite Nation…
Wildlife watchers in Missouri may soon see a strange sight: wild turkeys carrying little backpacks.