Here's a strange name for you: liverwort.
Friday marks the first day of the new year — happy 2021!
Happy holidays! I hope you have a great celebration with your family.
Jeff the Nature Guy visits with ZooMontana keeper Alanna Dassoff and Lander the porcupine.
When the weather turns cold in winter, it sure is nice to crawl into bed under a pile of blankets. A blanket can also come in handy to stay wa…
Animals use poo for many purposes, or should I say poo-poses?
Just like humans, it is easier for wolves to survive when they all work together.
Imagine falling in love with an octopus. That happened to filmmaker Craig Foster, who lives in South Africa.
In the underwater world of the ocean there is an unusual hitchhiker, the remora.
Watering the grass in your yard during the summer does more than make it green, it can also attract wildlife like deer.
If eating vegetables like broccoli gives you gas, you may be able to relate to the hoatzin.
Sports like ice skating and ice fishing may be harder to do in the future.
The ostrich is the biggest bird in the world, but it can't fly. It is a pretty amazing creature in several other ways, though.
Seeing a deer running across the road with bright red antlers is startling.
Acorn woodpeckers aren't afraid to pick a fight.
A very big wildland fire burned across more than 257,000 acres, or 400 square miles, of California in 2013, including parts of Yosemite Nation…
Wildlife watchers in Missouri may soon see a strange sight: wild turkeys carrying little backpacks.
As summertime temperatures heat up and the chance to cool down in the water arrives, Montana Fish, Wildlife & Parks is reminding people th…
There are 14 different types of cutthroat trout found in waters across the West.
Were you born in a hot month or a cold month? Are you a boy or a girl?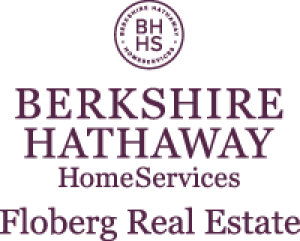 Susan B. Lovely - Berkshire Hathaway Home Services Floberg Real Estate
Imagine getting hit by a falling bowling ball. That's what scientists say it's like for a butterfly to be struck by a raindrop.
Some plants have sharp, pointy growths to protect themselves. While we may think of all of them as thorns, scientists describe them each differently.
Brook trout are a pretty fish with bright white edges on their bottom fins, orange bellies and blue spots. They are members of the char family…
Summer is just around the corner. On calendars the first official day is June 20.
May 20 marked the second anniversary of World Bee Day. The day was created by the United Nations as a way to honor the important role bees pla…
Chinese paddlefish are believed to now be extinct.
As businesses have been allowed to reopen across Montana, the remote communities of Cooke City, Silver Gate and Colter Pass have been left out.