There are 14 different types of cutthroat trout found in waters across the West.
Were you born in a hot month or a cold month? Are you a boy or a girl?
Imagine getting hit by a falling bowling ball. That's what scientists say it's like for a butterfly to be struck by a raindrop.
Some plants have sharp, pointy growths to protect themselves. While we may think of all of them as thorns, scientists describe them each differently.
Brook trout are a pretty fish with bright white edges on their bottom fins, orange bellies and blue spots. They are members of the char family…
Summer is just around the corner. On calendars the first official day is June 20.
May 20 marked the second anniversary of World Bee Day. The day was created by the United Nations as a way to honor the important role bees pla…
Chinese paddlefish are believed to now be extinct.
As businesses have been allowed to reopen across Montana, the remote communities of Cooke City, Silver Gate and Colter Pass have been left out.
Driving across parts of Eastern Montana you may have seen shallow lakes or ponds in the middle of prairies or fields that have white edges. La…
Chinese paddlefish are believed to now be extinct.
Humans use all kinds of substances to make themselves smell better including soap, lotion, deodorant, cologne and perfume.
If you see a small owl with long legs, white eyebrows and large yellow eyes standing in a field or sitting on a fence post, it may be a burrow…
Red-winged blackbird males are known as the "knights of the prairie." That's because they have several mates with nests that they defend again…
Chinese paddlefish are believed to now be extinct.
Imagine a turtle with a shell almost 8 feet long. This is big enough to hold a turtle weighing 2,500 pounds. You might call the huge turtle st…
It's tough being a wild animal. In Montana, wildlife has to deal with cold, snow and a lack of food during winter. It's only natural that we h…
When hiking in the dry lands of Eastern Montana you are likely to come across a yucca plant.
Jellyfish are odd animals. They float around in the ocean with no brain, bones, blood or heart. They have arms, called tentacles, which contai…
Some different animals look a lot alike. An example is the golden-mantled ground squirrel and the least chipmunk.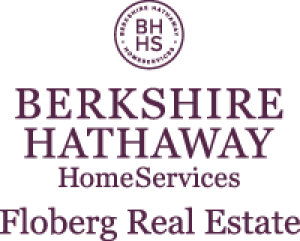 Susan B. Lovely - Berkshire Hathaway Home Services Floberg Real Estate
If you have ever caught a fish you may have noticed they are slimy, which can make them hard to hold for a photo.
Out of the 3,000 mosquito species known to humans only the females bite us. The blood they suck is food for their eggs, not them. Instead, mos…
Although we may think of spiders as living only on land, almost one-fifth have homes in or near water.
Chinese paddlefish are believed to now be extinct.
Ever get an itch on your back that you can't reach? So do puffins.
There's an idea in science that animals that live in colder places need bigger bodies to survive.
There are places around Billings where the rabbits are clearly not native cottontails. People have taken pet rabbits they bought for Easter wh…